adidas 3MC Skate Shoes Wear Test Review

Lace up the lightweight adidas 3MC skate shoes, offering low profile comfort and flexibility. After pushing out the tech heavy 3ST family, adidas took things back to basics with a classic style built for both casual cruising and heavy skating.
We took the new kicks on the road to Seattle, WA with Alex Lobasyuk, Wesley Brown, Noah Daniel, and Nick Propios to see how they held up to long days in the parks and streets. At our first stop, the low profile upper and vulcanized construction broke in quickly and the boys were good to go after a quick warmup. The Geo-Flex tread pattern also sped up the break in time while offering excellent grip and board feel.
The fit of the shoe was on the long and narrow side, making them best for people with a more slender foot. Noah's wide foot felt a little pinched at first, but the suede stretched to fit him nicely after a few sessions. The shape also offers a pointy toe, which Alex appreciated for its great flick. Each of our guys also sized down a half size to get the snug fit they were looking for.
After three long days of bouncing around the city to classic spots and crusty alleys, our shoes held up very well to the relentless abuse. Some laces ripped, and the toecap seams began to show some wear, but the triple stitching held them together. We'd recommend hitting the seam with a little superglue or shoe goo once it starts to peel to prevent further separation.
It's biggest strength is board feel and flexibility, making them the perfect for anyone who loves techy manny, ledge, or tranny tricks. However, they don't offer the best support for higher impact skating. If you're scouting out roof gaps and 12 stair kink rails for your next ender, you'll probably want to take a look at the Suciu ADV II or Busenitz Pro. If you're looking for lightweight comfort that you'll be stoked to lace up every day of the year, the 3MC might be your new favorite shoe.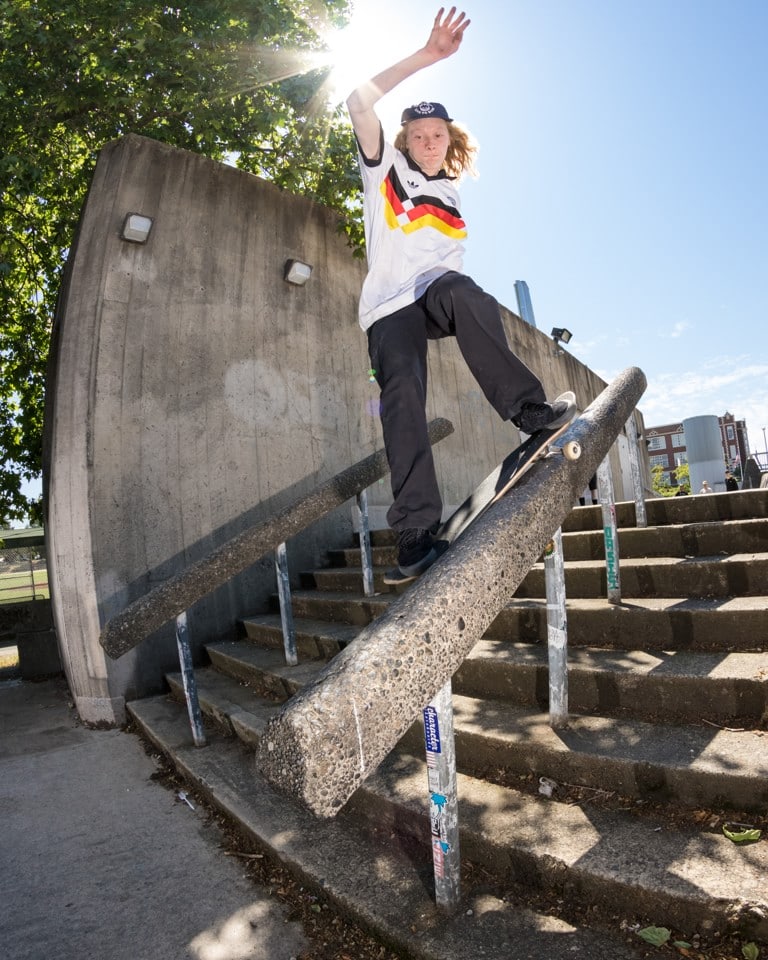 Related Posts