Adidas Adi Ease Premiere Skate Shoes Wear Test Review

The adidas Adi Ease Premiere is an updated classic. It's flexible vulcanized construction lends natural board feel out of the box. Tactics team rider Nora Vasconcellos broke them in quickly and filmed this review on her first day in the shoes. Nora also appreciated the soccer style design with deco stitching on the toe and a slightly padded tongue. As a woman, she sometimes has a hard time finding skate shoes that fit well on her more slender feet, but she found that the Adi Ease Premiere has a narrower fit that hugged her feet comfortably and securely. With a low profile design, it is perfect for lower impact transition skating, ledges, and flatground.
Since we filmed this review in one day, we didn't have much time to test the durability with Nora. However, Tactics skate team manager Kyle Richner has skated several pairs over the past year. With adiTUFF rubber underlays on the toe cap, the upper lasts long after the suede begins to tear. Each pair lasted him a month or more of daily skating before the outsole began to wear through.
Shop Adidas Adi Ease Premiere Skate Shoes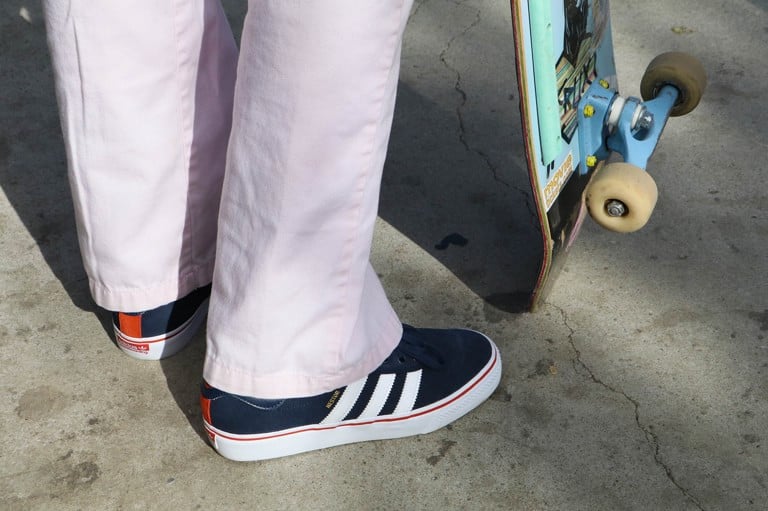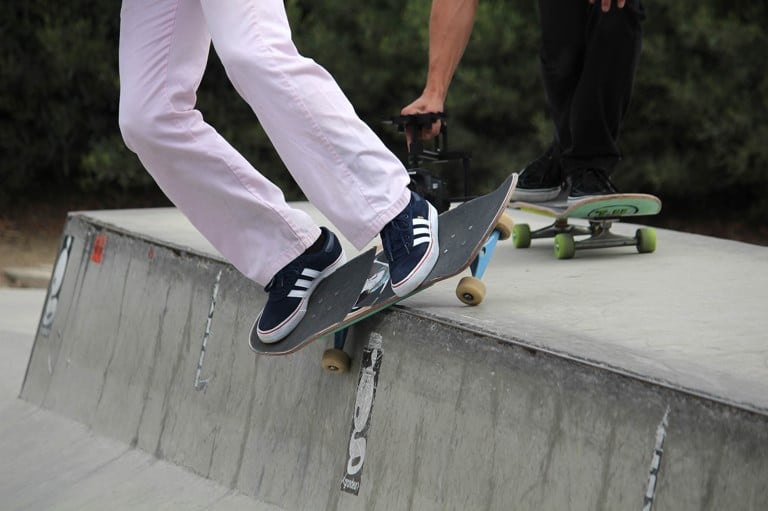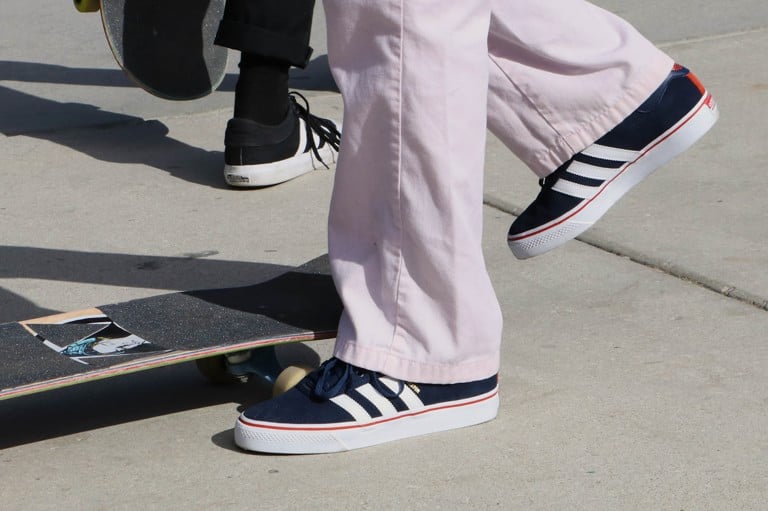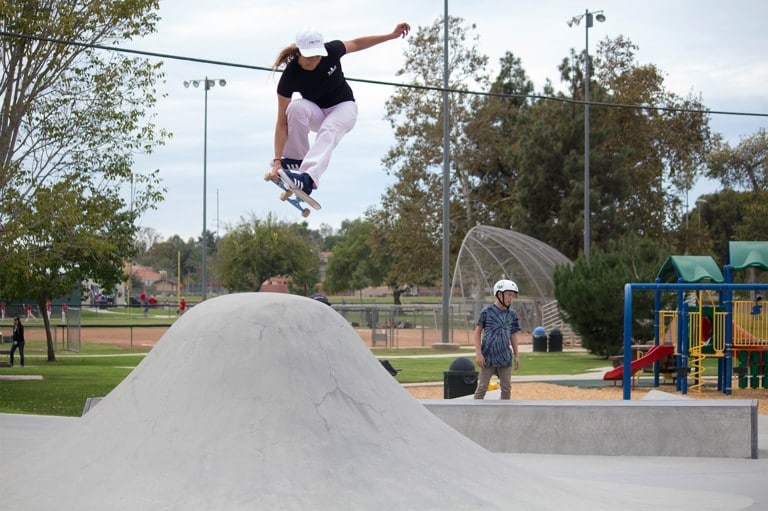 Shop Adidas Adi Ease Premiere Skate Shoes
Related Posts