Lakai Flaco II Skate Shoes Wear Test Review

The Flaco II is Stevie Perez's second pro model shoe for Lakai, and is an evolution of his previous shoe. It has a vulcanized construction and a Delux-Lite™ insole for impact protection. The outsole is made of Lakai's dual density Para-Mount™ rubber with hexagonal tread for omni-directional grip that lasts. Underneath the suede upper is a co-bound rubber underlay to give the shoe additional durability.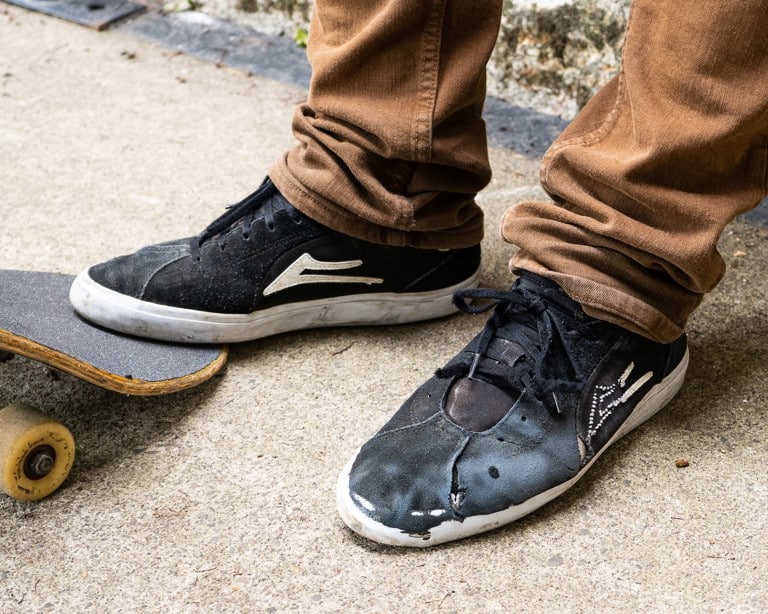 To put these shoes to the test, we had veteran shoe reviewer Tim McCoy skate them and let us know what he thought. He first noticed that the fit of the shoe was wide enough for his feet and that they felt a little stiff at first. After about 20 minutes into the session, he felt that the shoes were broken in and was feeling confident with flip tricks.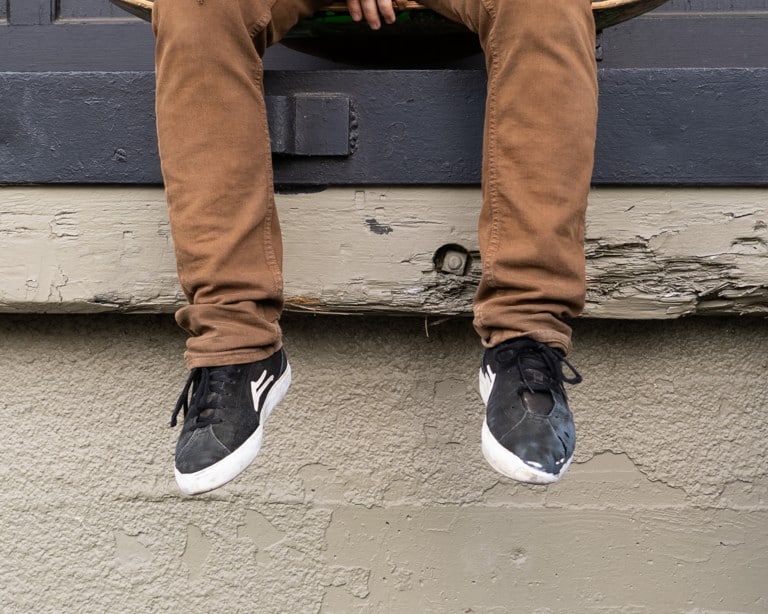 After five weeks of daily skating, the shoe is still together. The seam on the toe blew open within the first week, but the co-bound rubber and other layers underneath kept the shoe from developing a hole to the sock. The suede on the side held up strong and was just starting to develop a hole into the under layers. On the outsole, the tread was still fully grippy and there weren't any bald spots. He felt that the impact support was good for a vulcanized shoe and that the support stayed strong through the entire life of the shoe. His laces remained intact and only broke the bottom two laces, but he didn't end up replacing the laces at all. Overall Tim thought that the shoes performed well and he's going to shoe goo them up and keep skating them.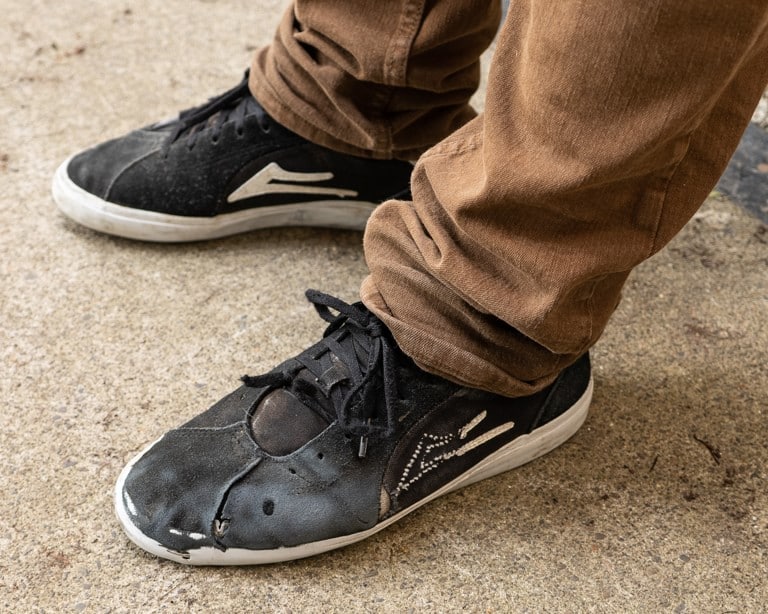 Related Posts