Converse Louie Lopez Pro Skate Shoes Wear Test Review

Louie Lopez's first pro model for Converse is inspired by retro tennis shoes, giving it a low profile design that's packed with skateboarding functionality. The shoe has a vulcanized construction and a durable suede upper that is backed with rubber to extend the life of the shoe. Inside is an OrthoLite insole with a Zoom Air unit in the heel and softer foam in the forefoot for extra cushioning. Louie kept the original CONS traction pattern and rubber, for the classic converse grip and response.
Shop Louie Lopez Pro Skate Shoes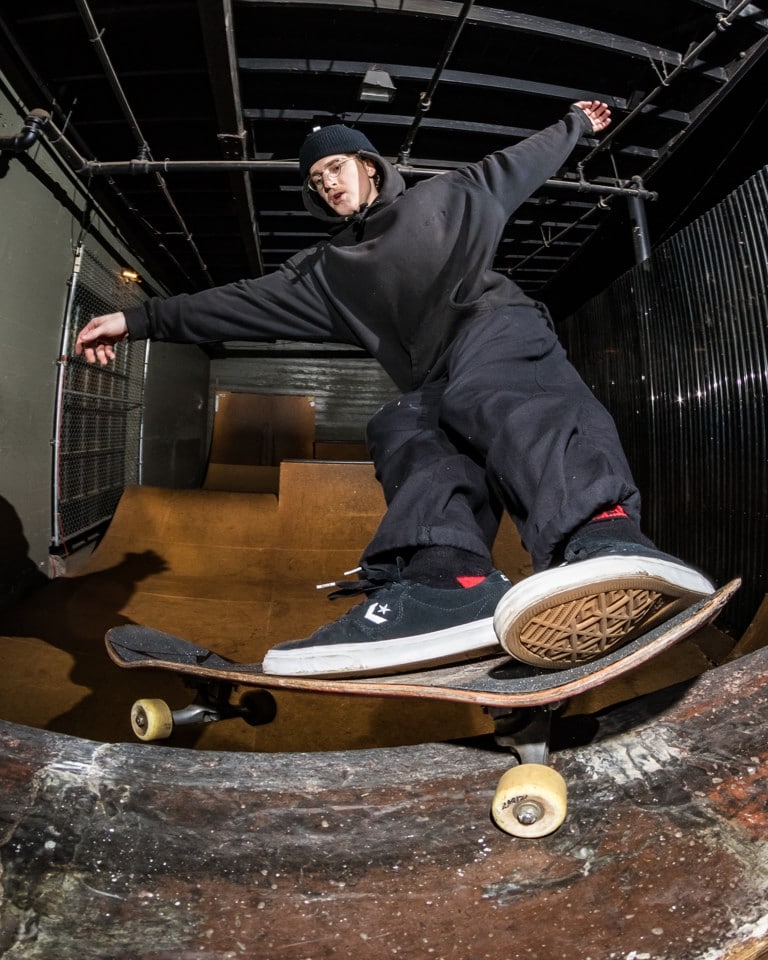 We hooked up team rider Hunter Harper with a pair to see how they felt. He chose a half size down, because Converse notoriously run a little big, and said that the fit was snug and comfortable. The shoe wasn't too bulky and easily broke in within the first session. Hunter really liked the toe shape, saying that it made his flip tricks a little easier and resembled the toe of the One Star Pros.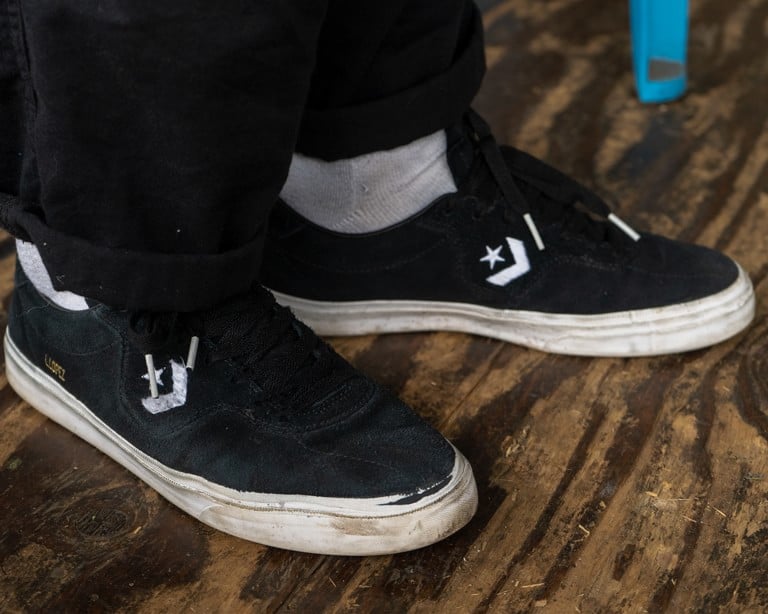 After two weeks of skating, the shoes held up quite well. Hunter usually wears through his outsoles first, but the tread on these shoes are still unscathed and grippy. There's some obvious wear on the toe and in the ollie area, but there are no holes in the suede. Hunter typically breaks shoe laces fairly quickly but hasn't had any issues there yet. In their current condition, the shoes will likely hold up for another 3-4 weeks of skating.
Related Posts