Footprint Citrus Skate Shoes Wear Test Review

Footprint just dropped another shoe loaded with tech features and game changing impact protection, so we had team rider Tim McCoy lace up the Citrus and try them out. Their custom DGS outsole is designed to support all of the pressure points on the foot and makes use of their FluidX Non-Newtonian Protection™ material, which feels very soft and comfortable while at rest, but becomes firm during impact.
Shop Footprint Citrus Skate Shoes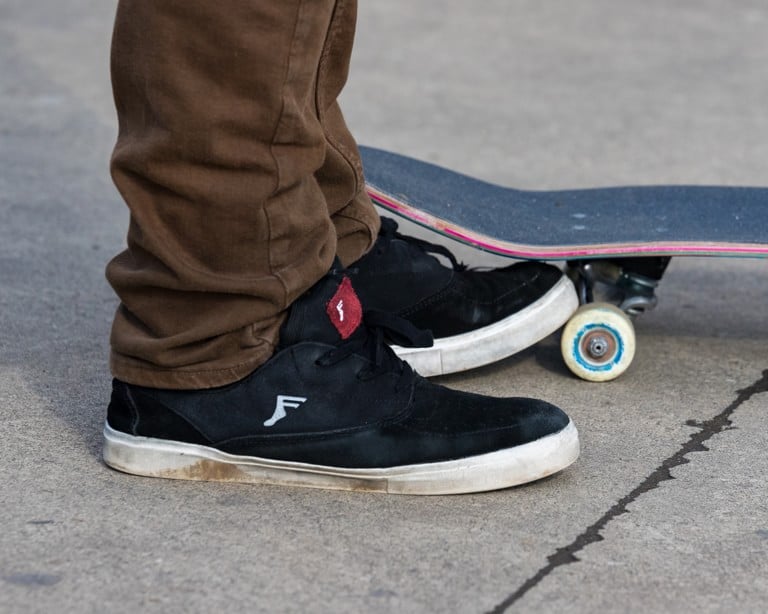 When Tim first tried them on, he noticed that they were slightly narrower and a bit longer in the toe than most shoes, so he'd recommend going up a half size. The shoes broke in quickly and the flick began to feel natural after about twenty minutes of skating. The outsole rubber was extremely soft and flexible which gave him lots of boardfeel and the DGS outsole made every landing soft and squishy. Tim usually keeps things pretty low impact, but when he wanted to jump down something, the shoes made a big difference on how much impact that he felt.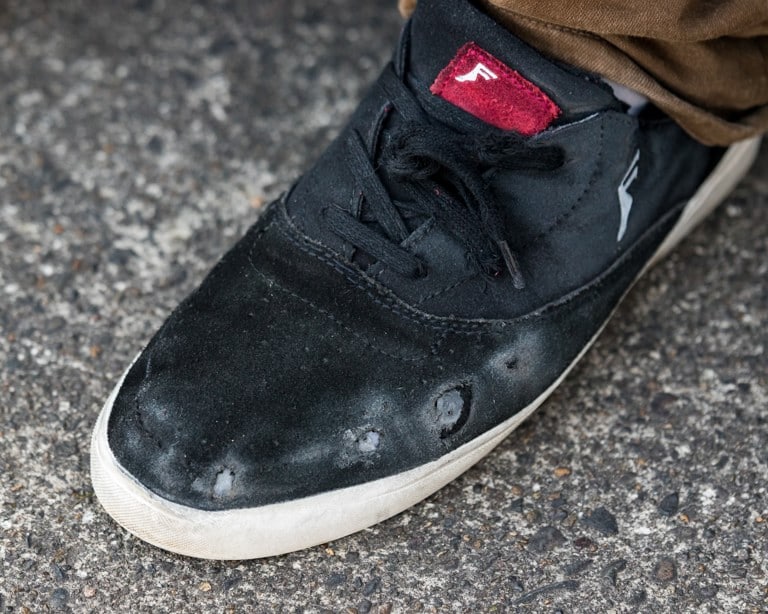 After a couple weeks of regular skating, Tim started to develop small holes in the toe, but the toe bumper underneath prevented the holes from going all the way through. Further back in the ollie area, he broke through the suede to find a black rubber underlay that extended all the way to the back panel of the shoe, so he was protected there as well. The soft outsole rubber held up surprisingly well, and there were no bald spots on the tread even after a month of skating.
Shop Footprint Citrus Skate Shoes
Related Posts