Emerica Wino G6 Skate Shoes Wear Test Review

The fans spoke and Emerica listened. Their classic Wino Cruiser has evolved from a casual chiller to an all around skate shoe, ready for any spot. The low profile vulcanized construction has been reinforced with a cushy G6 insole for support and impact protection while the canvas upper has been replaced with durable suede. It also features their innovative new Tuff Cuff collar and Heel Anchor system. Ever get blisters on your achilles from low profile collars? Ever feel like your heel is slipping our of low cut shoes? The Wino G6 has padding in just the right places, so it feels comfortably thin but locks your heel in place and doesn't bite your ankle flesh.
Want more tech? We sat down with Emerica's lead designer Paul Kwon to get all the details on the Wino G6:

Tactics team rider Dalton Dern put some heavy hours into this pair over a four day period while we hit the parks, streets, and ditches from morning till night. He ripped some laces and put some decent wear on the toe, but they still look to have a long life ahead of them. The Romero Laced is typically his go to shoe, but Dalton was impressed with the Wino G6's ability to flex like a vulc while absorbing strong impacts. Dalton isn't a dink around skater. He goes big in bowls and on stairsets, so we were impressed to hear that the G6 insole provided the protection he needs for his aggressive style.
Shop Emerica Wino G6 Skate Shoes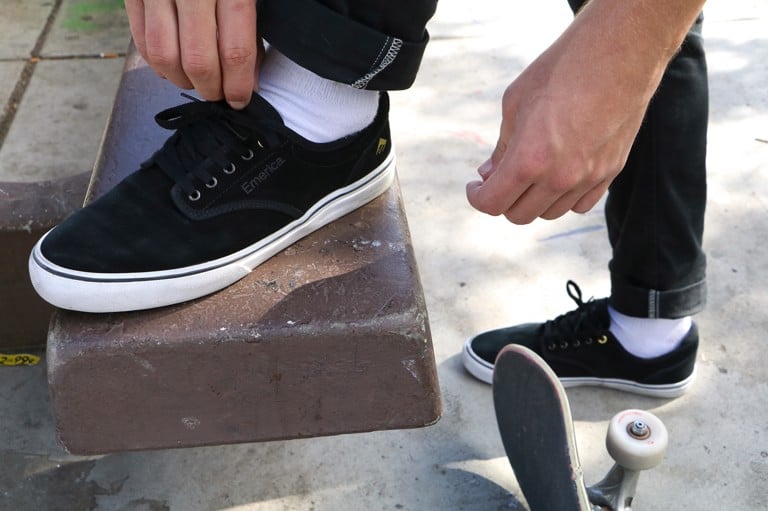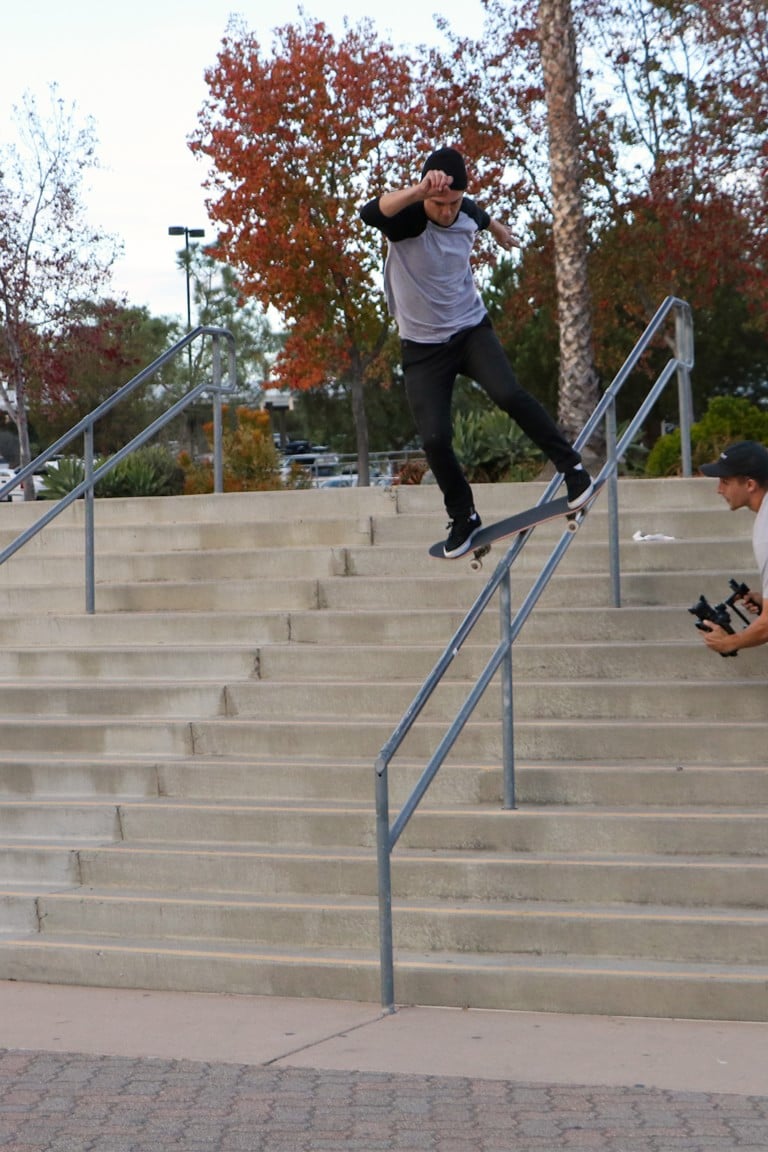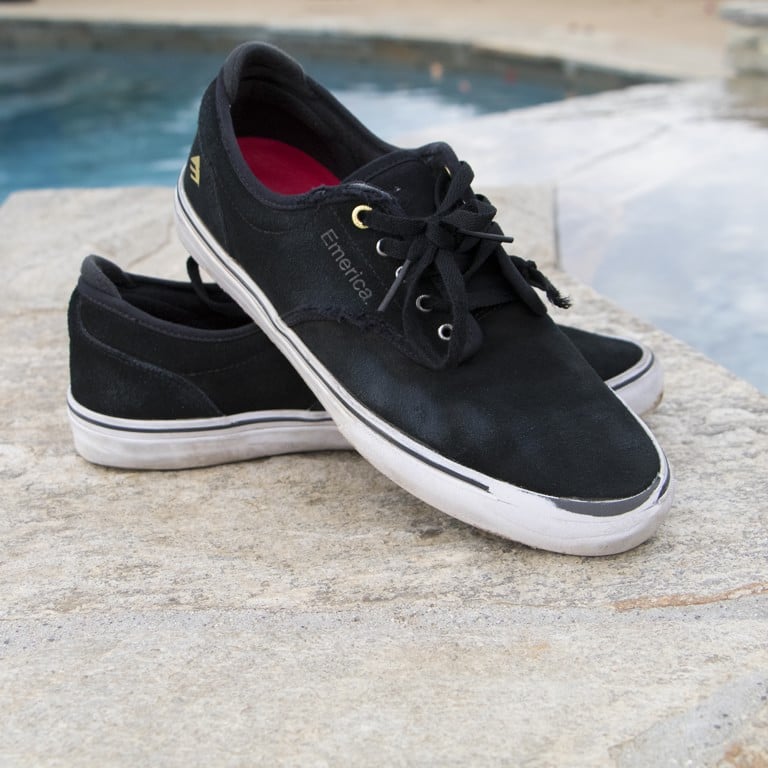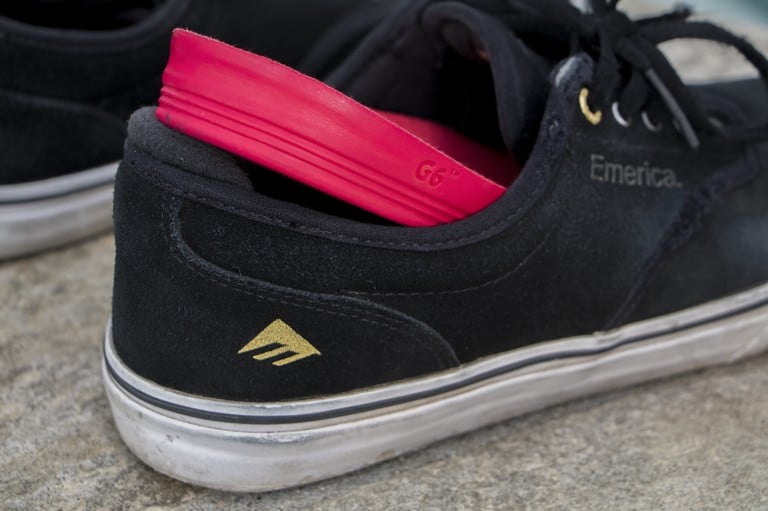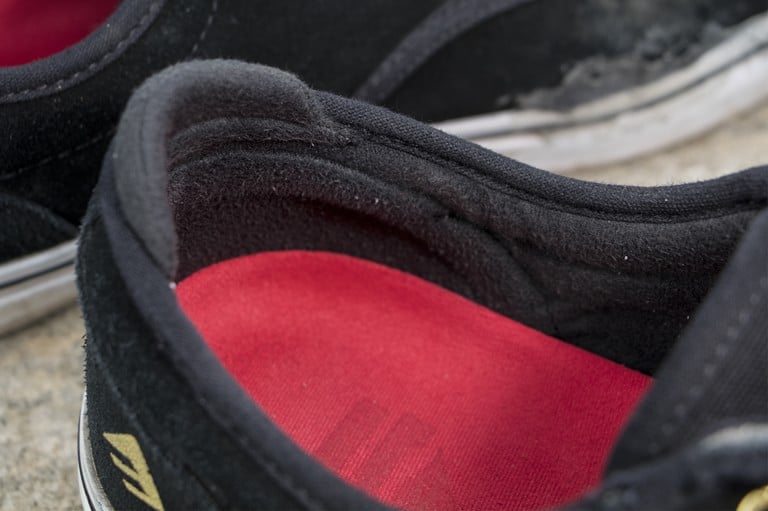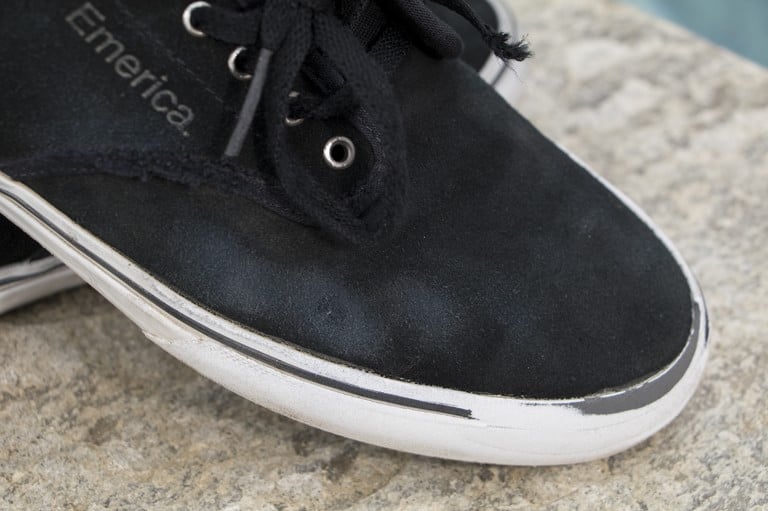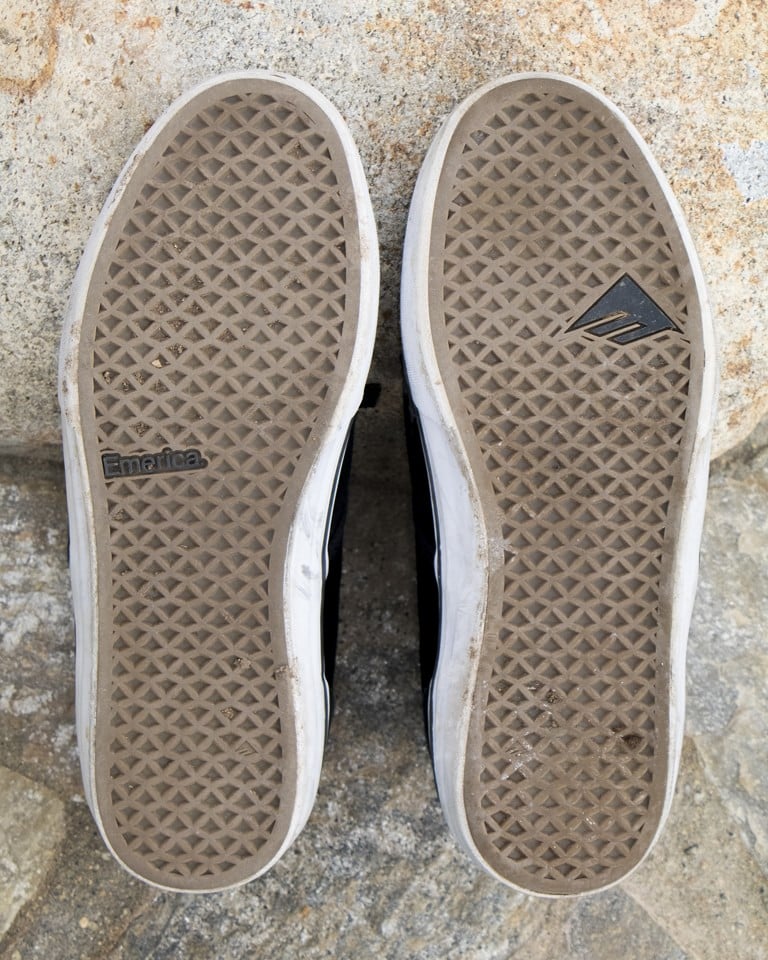 Shop Emerica Wino G6 Skate Shoes
Related Posts