Etnies Windrow Vulc Wear Test Review
The Etnies Windrow Vulc comes in a clean and simple design, providing everything you need in a skate shoe, even at a lower price point. Etnies flow rider and Tactics team member, Sam Parker, gives you his take on this shoe.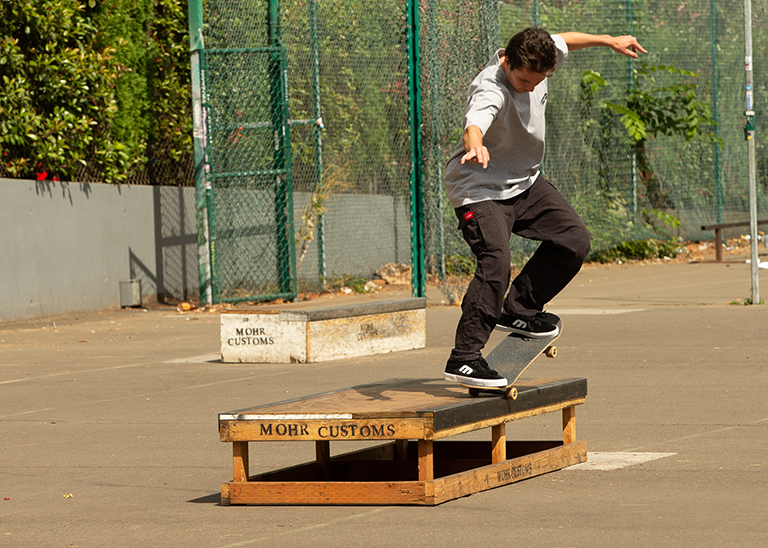 Sam was stoked about the out-of-the-box comfort. The vulcanized construction and single wrap outsole decrease the break-in period which is a major bonus if you don't like stiff shoes. Another benefit of a thinner midsole is increased board feel.
The slight drawback to having the thinner build is less impact absorption. This shoe comes with a Foam Lite 2 molded EVA footbed which takes the edge off but may not do the trick if you are jumping down larger sets. As Sam points out, you always have the option to grab after-market insoles if you consider yourself a hucker.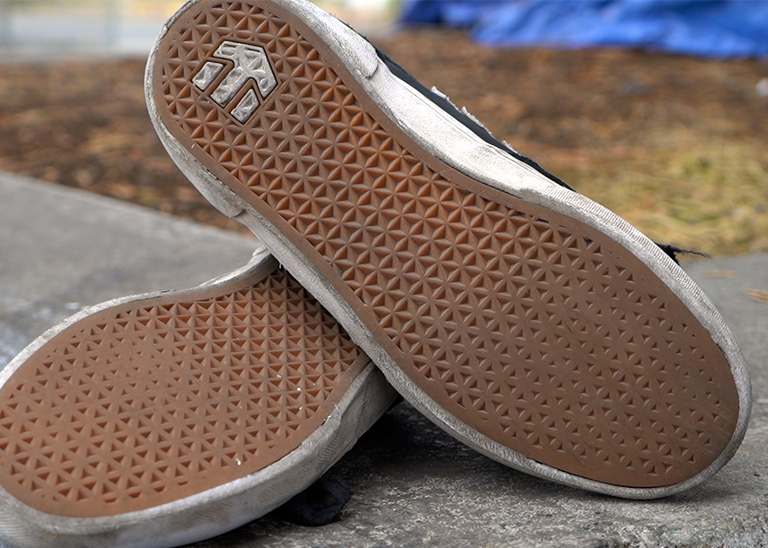 The single-wrapped foxing tape around the outsole provided Sam with great flick right off the bat and remained consistent through the duration of the wear test. The Geo-Hex tread pattern lasted the life of the shoe and only started wearing out a few weeks into skating them.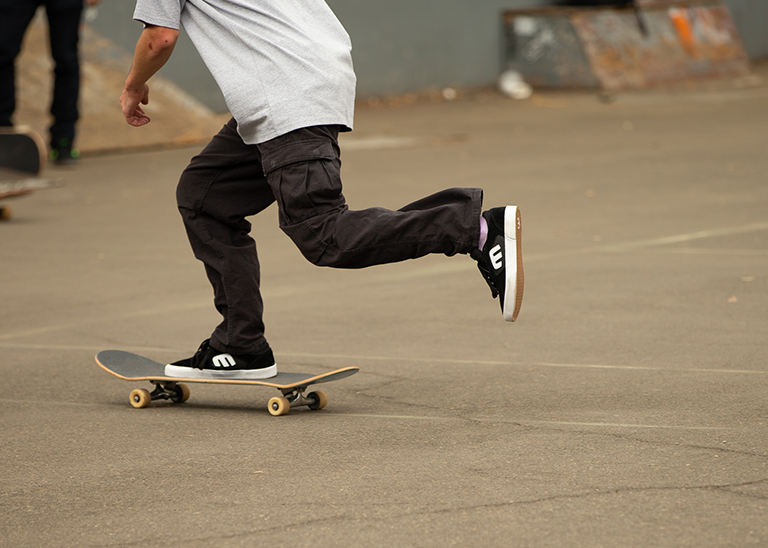 Some other key features are a rubber heel wrap for added support and a rubber underlay if you happen to tear through the sidewall or toe of the shoe. Sam didn't tear through the suede in his time skating them but it's always good to know there's added durability if needed.
The Etnies Windrow Vulc is about as classic as it gets when it comes to skate shoes. The timeless design and skate performance make it an easy recommendation.
Related Posts