How to Pack a Snowboard Bag for a Trip
How to Pack a Snowboard Bag for a Trip
Snowboard bags are an awesome way to keep all of your gear together and protected. You don't want to get to your destination and find your board with dings or scratched up goggles. The trick is to condense everything and utilize space efficiently and in a way that protects your gear.
From the bottom of the bag to the top:
---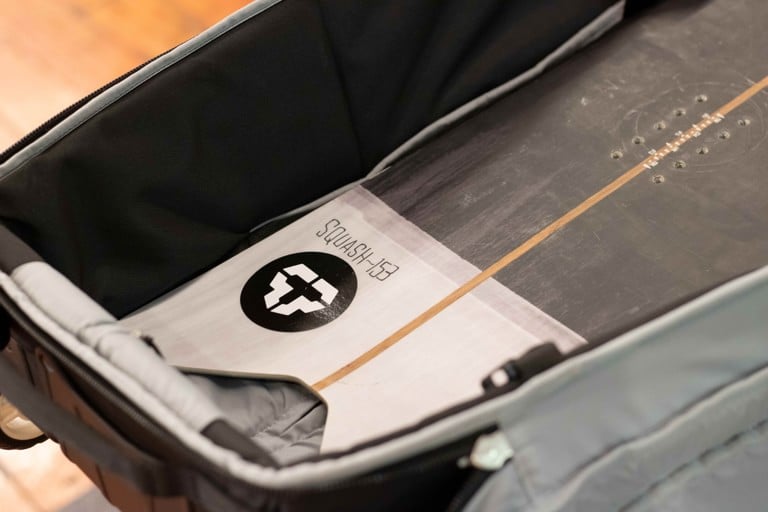 The first step is to put your board in the bag with the bindings removed. Taking off the bindings will help create space. Use a snowboard tool to remove your bindings. Be sure to keep all hardware together in a safe place.
---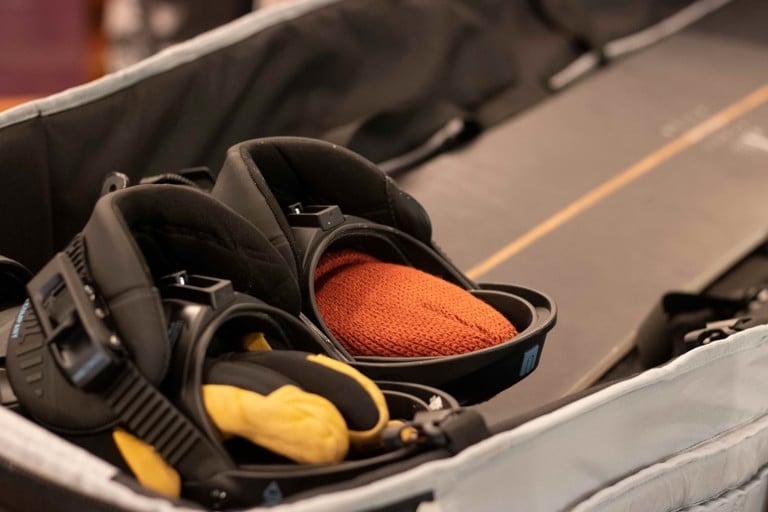 For extra storage, you can stuff things like gloves or beanies in your bindings. Put the bindings together with their buckles ratcheted over the highbacks toward the bottom of the bag.
---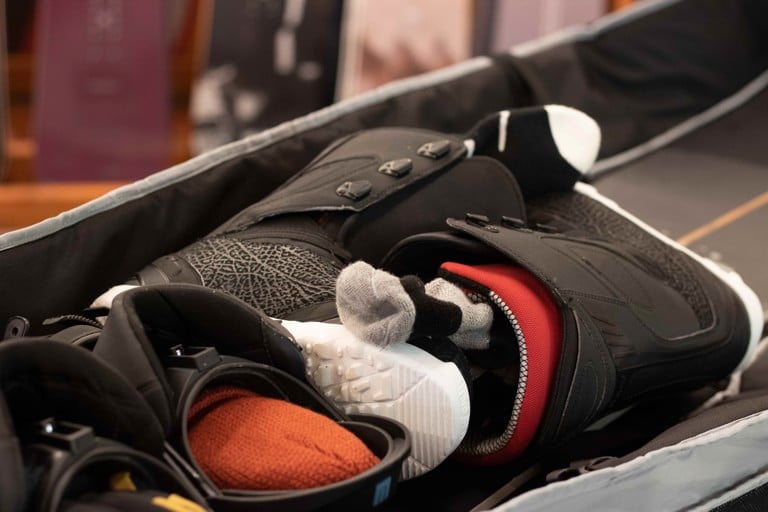 Stuff your boots with things like socks and smaller clothing items and put them in the boot pockets of your bag. If your bag doesn't have boot pockets, put them in the main part of the bag facing opposite directions to save space.
---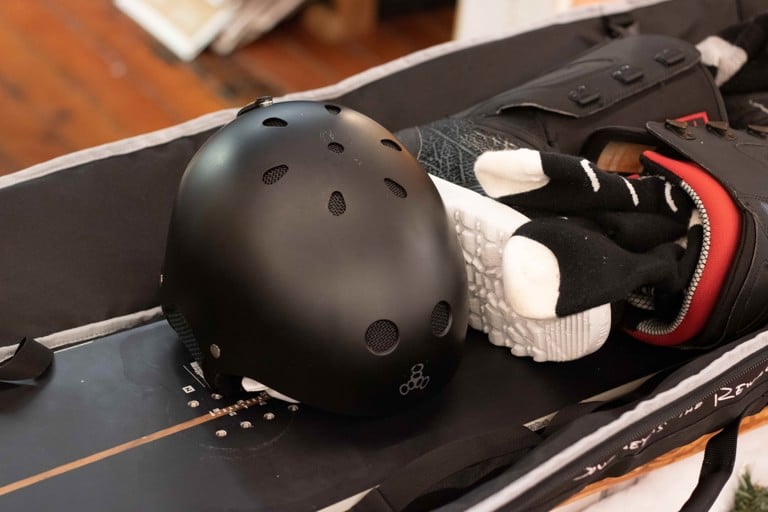 Filling usable space is the name of the game, so put your goggles and any other small items that will fit inside your helmet and put it in the bag with the top of the helmet facing up so your goggles are protected.
---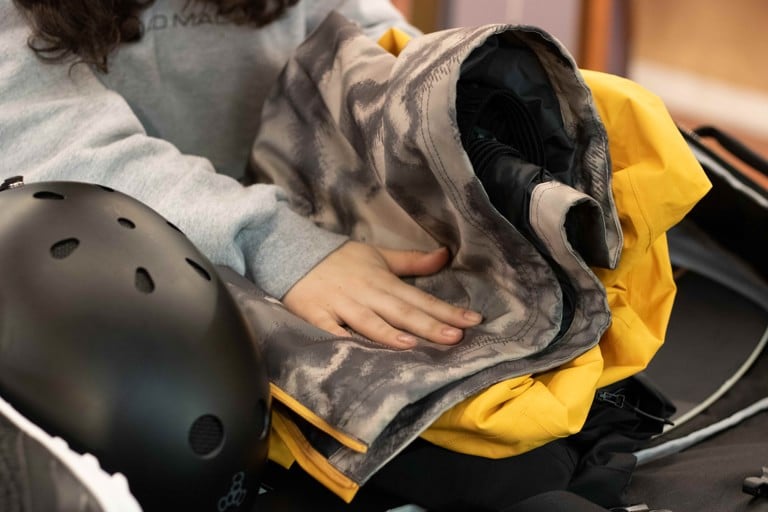 Next, fold your snow outerwear tightly and neatly to save space and stack them up. Sometimes rolling your gear up can provide even more space. Try both ways and see what works best for you.
---
Fold any casual clothing neatly and make sure to pack them near the top of the bag so that they're more easily accessible. Place hoodies or any clothes that you might want to grab while traveling on the top of the pile.
---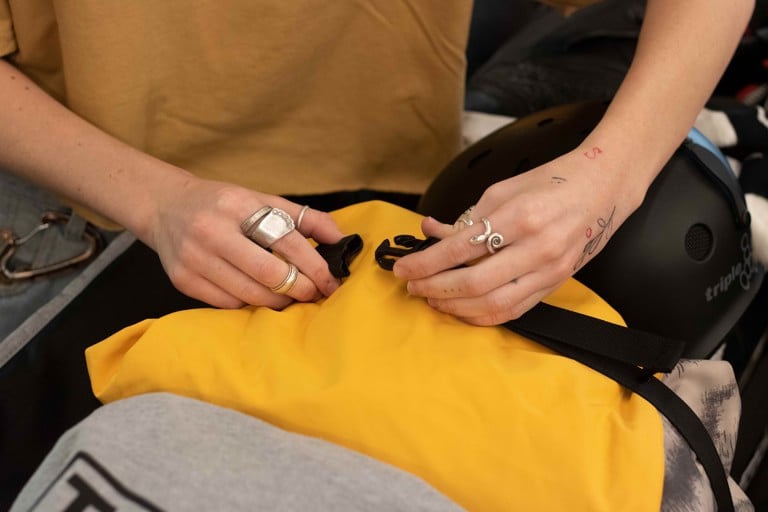 Some bags include buckles and straps within them. Utilize any straps that your bag may have to squish down the soft gear in your bag. This will make zipping up your stuffed bag a little easier.
---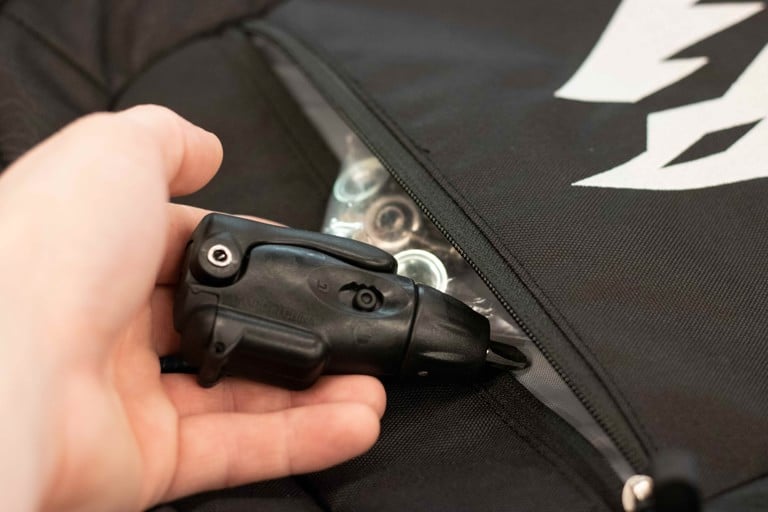 Finally, fill any extra zipper pockets or storage areas with compact snowboarding essentials such as a snowboard tool, rub-on wax, binding hardware, extra boot laces or Boa parts, spare goggle lenses, and first aid supplies. These are things that you or someone who you're with will likely need at some point, so don't forget them!
Related Posts