Resort Report: Mt. Ashland with Che Contor
Overlooking the Oregon and California border and just 75 miles away from Mt. Shasta, Mt. Ashland Ski Resort boasts a small resort feel with plenty of terrain to appease both the avid snowboarder and those just learning the ropes. Since 1992, the resort has been owned and operated by the nonprofit Mt. Ashland Association and is dedicated to providing a fun and affordable experience to their local community and guests.
We checked in with our very own Che Contor who calls Mt. Ashland home, as well Outside Operations Manager Parker Gokey to learn more about what makes the resort special and how this season has been going amidst COVID.
Photos by Laura Rose
---
Che -
What makes Mt. Ashland special to you?
Che: The people. Growing up there, I've connected with a lot of amazing people from the rippers that I looked up to as a kid, to the squad I ride with today.
What's a typical day look like at Mt. Ashland?
Che: Always nice to hit the summit of the mountain in the morning to get some warm-up laps. Then all the homies start to trickle in, and it's basically squad ripping whether its speed runs down from the summit, backside runs down to the parking lot, or hiking the park.
Which runs are best for powder hounds?
Che: The Void is an awesome one. It's sheltered in the trees and leads into the back parking lot so you can usually find fresh tracks all day. Second bowl is also great on a pow day. It's open and some really fun wind lips form over there.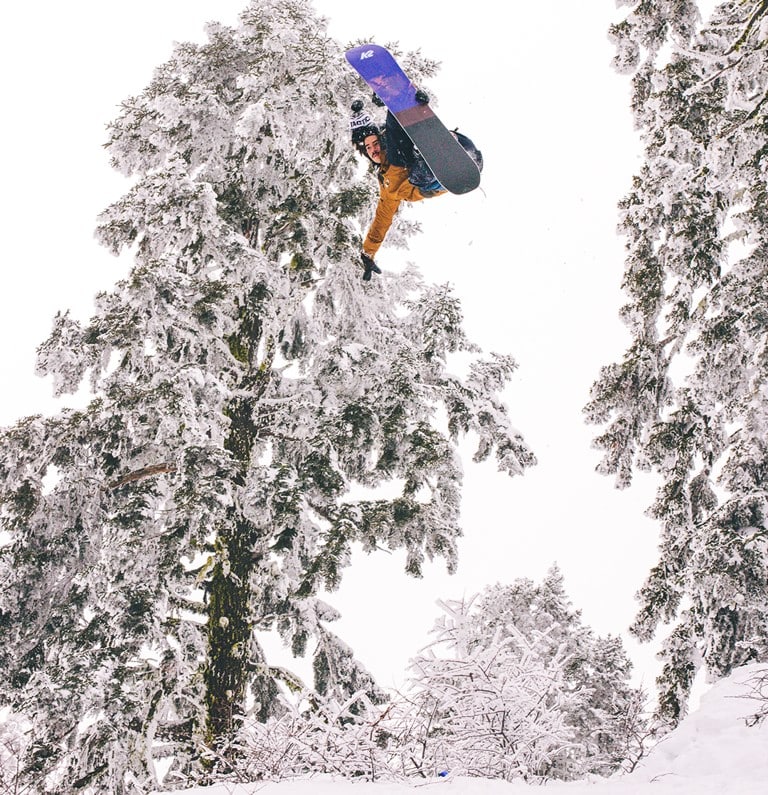 Are there any secret spots?
Che: There's a gate you can go through on the boundary line which leads to the expansion if you're keen on a hike out. You will basically hit no tracks, and it's north-facing so the snow stays cold, and gets really deep down there.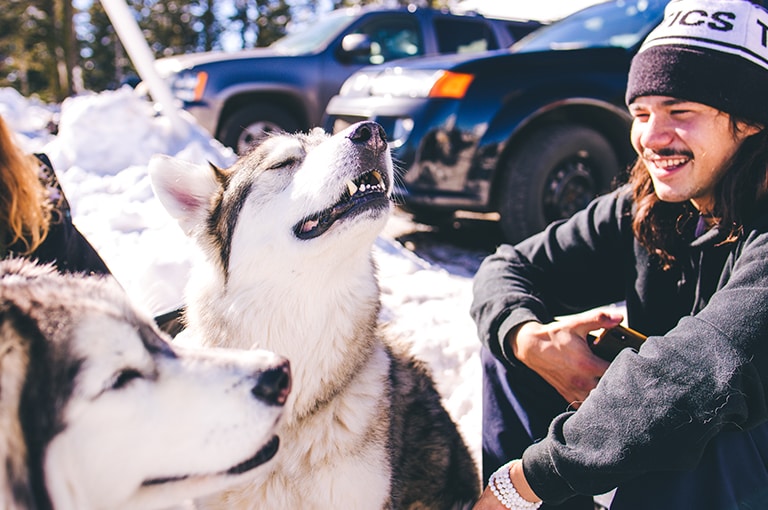 Where's the best place to grab food or a drink after a day of riding near Mt. Ashland?
Che: Gils for sure. They've got a really awesome food menu from bahn mi sandwiches to nachos, and over 20 beers on tap. It's mostly all outdoor seating with some fire pits to stay warm.
Who are the local heroes that ride Mt. Ashland frequently?
Che: Billy Peterson would be one local legend. He's been riding there for 20 years, makes all his own outerwear from scratch, and is now pressing his own boards. Rips anything from steep cliff drops, to jibbing rails in the park. Another one would be Seth Hill. He grew up boarding Mt. Ashland and it's obviously shaped him into an insane rider.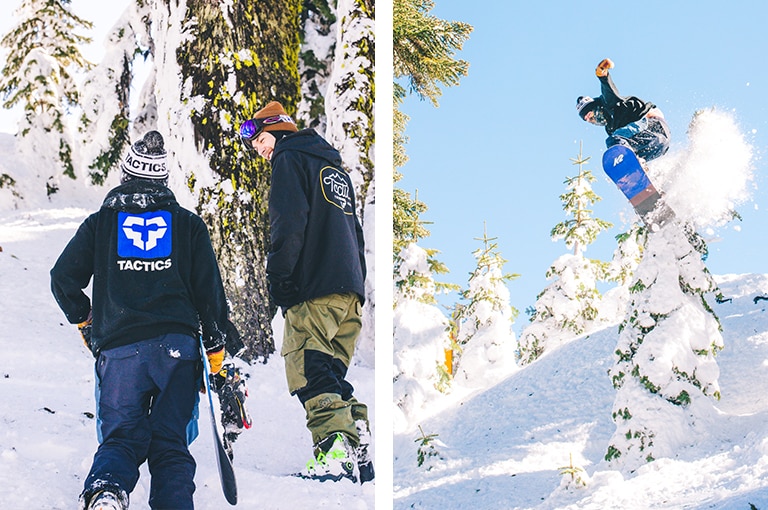 Parker -
How long have you worked at Mt. Ashland and what is your role there?
Parker: I've been working at Mt. A for 15 seasons, and I'm currently the Outside Ops Manager.
What is the main draw to Mt. Ashland and what makes it special to you?
Parker: Small local mountain with big-time skiing and snowboarding, chutes of the bowl are easily accessed off summit chair, Terrain parks spread upon the mountain to get your jib on, and an all-around friendly family environment from the lodge to the lift lines.
Mt. Ashland is a Non For Profit correct? That seems to be a pretty interesting and unique element for a ski resort. How does that business mentality influence the overall vibe of the mountain for guests and employees?
Parker: It keeps Mt Ashland Alive! There is a board of trustees that anyone can be voted in, most of them are guests themselves so they see the inside and outs of the business, but the General Manager has the final say of what actually happens with big jobs such as a new haul rope for a lift, but in all, they work together to do what's best for Mt Ashland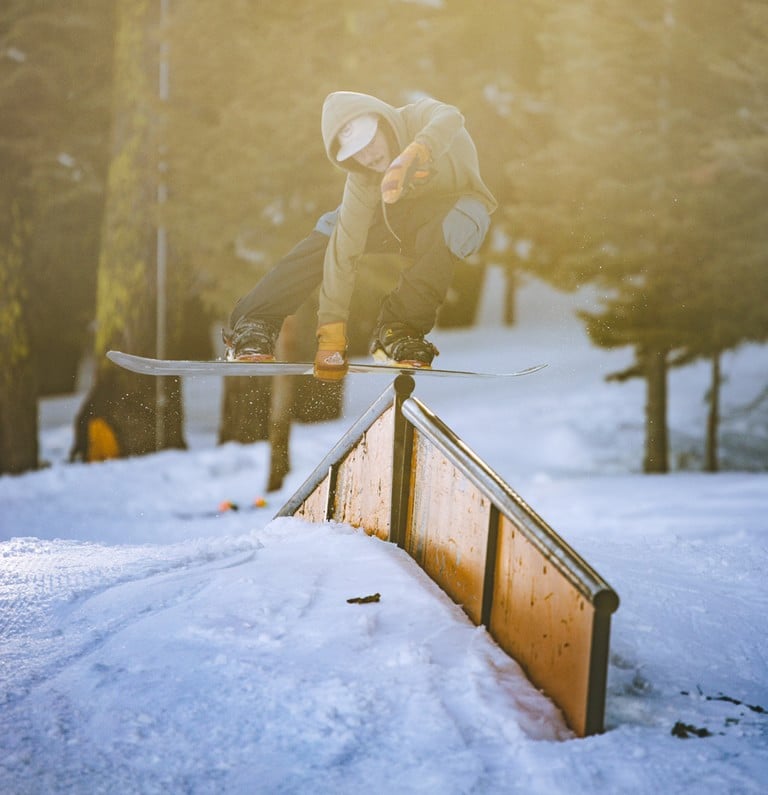 For someone planning a visit, when is the best time to come to Mt. Ashland and when are conditions typically at their peak?
Parker: Late January is a great time to visit. We get most of our snow by then and you could get an epic pow day in there if the timing is right.
What are some of your favorite runs on the mountain? For groomers? For powder?
Parker: For groomers, you would find me on Caliban, and for pow, you can find me on Upper Winter in the trees.
For a small resort, Mt. Ashland has a pretty cool little park set up. Do the diggers pretty much have free reign to build what they want?
Parker: Under me, I have always included the boys and girls for their input and if I approve it they will send it.
How has COVID affected the day-to-day operations of the resort? Has this season been busier or slower than in past years?
Parker: Snow conditions aside. Seems to me many resorts have seen an uptick in traffic and visitors this season due to other activity restrictions and the nature of being outside while enjoying the mountains. I would say we were steadily busy all year. We capped the number of tickets to a certain number to cater to our pass holders and our tickets were sold out almost everyday this year. We added Covid-19 signage all around the mountain and we enforce our rules strongly. I think we did a great job protecting our guests and employees from COVID-19. We asked every guest before they got into the lift line to stop and put on their mask. A common saying was over the nose or we will close. We are all humans trying to have fun during a horrible pandemic and I do believe we gave that to our guests this year.
---
For condition reports and more information on Mt. Ashland, head over to their website and give them a follow on Instagram
Related Posts