Mt. Hood Skibowl & Tactics Ladies Shred Nights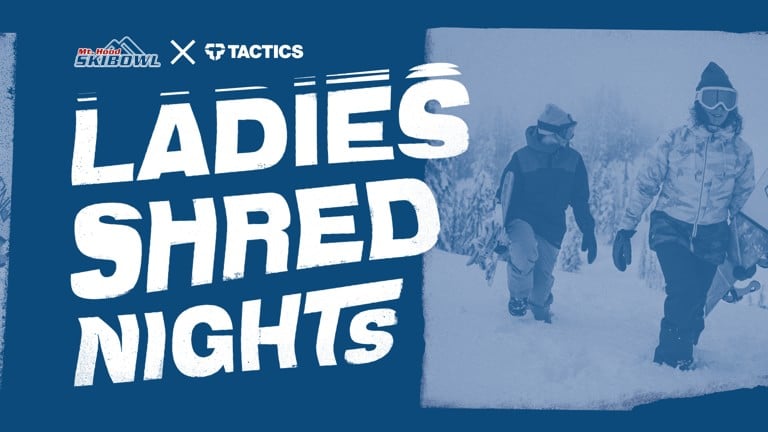 Mt. Hood Skibowl & Tactics Ladies Shred Nights! Make new riding friends, get some pointers from Tactics staff, and explore North America's largest night rideable acreage January 21st and February 25th.
Open to all ages & abilities
$29 lift tickets
Bring your own gear or demo from our shop's small assortment of boards & bindings. Demos are available for pick up at the shop prior to heading to Ski Bowl.
Free Sizzle Pie Pizza at the shop prior to heading to Ski Bowl.
Free wax & minor tune work done for attendees between 2 & 3pm on the event day.
We'll also offer discount shopping for participants from 2 to 3pm on snow-related product, on the event day.
Transportation will not be provided but carpooling from Tactics to Ski Bowl at 3pm is encouraged.
Prizes / raffles / events on hill.
Check-in with the Portland shop staff at 901 NW Davis for more detail or on our Facebook events page.
---
January 21st Ladies Night Recap
Tuesday Night, January 21st was our first swing at partnering up with the awesome crew at Mt. Hood Skibowl for their super fun and accessible Ladies Nights. Patrons who pre-purchase tickets online can shred for $29 from 3pm-10pm, make lots of new buds, and win prizes in Skibowl's weekly Ladies Night Raffles! As the newer kids on the Portland Block, we wanted to invite our female patrons to meet up at the shop to get their boards tuned up for free, borrow our high-performance demos if interested, enjoy some free pizza from Sizzle Pie, and do some last-minute specially discounted shopping before caravaning up to the resort to rip around with our 4 female employees!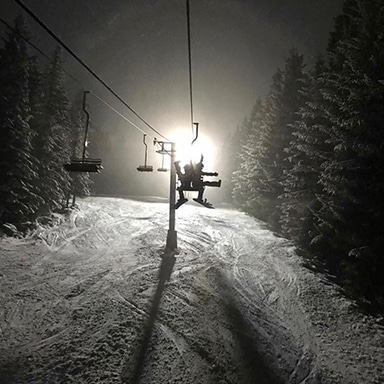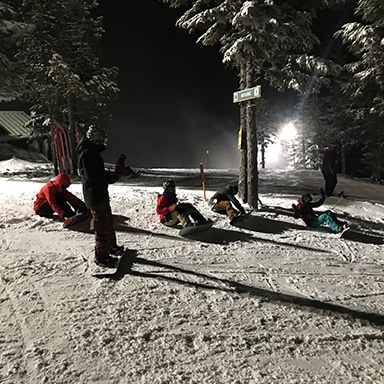 Tuesday, January 21st saw 3 carloads of stoked women leave from downtown Portland with belly-fulls of pizza and freshly waxed boards. Upon arrival, everyone got geared up, grabbed their tickets and eagerly hit the slopes. A fresh dusting of snow-frosted the well-groomed terrain. The crew who departed from our shop met up with even more peers who drove up separately. The rest of the evening involved a steady rotation of gals exploring Skibowl's awesome terrain under the lights, laughing with friends(new and old), exchanging high 5's and shred tips, and enjoying the kind of radical vibes only a night session at Skibowl, the nation's largest night ski area, can provide!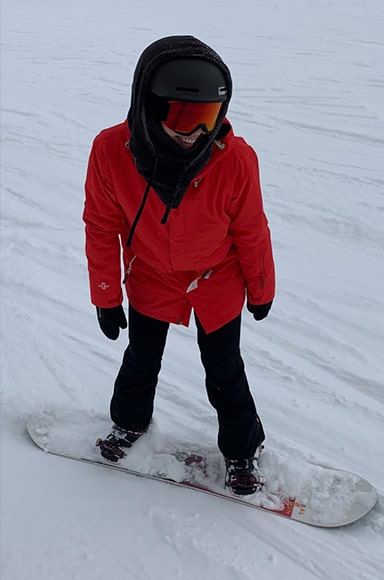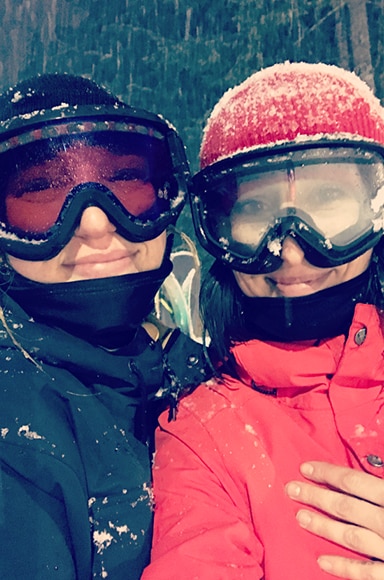 ---
February 25th Ladies Night Recap
Tuesday evening, February 25th marked the second installment of Ladies Shred Nights, a collaborative evening built to get some of Portland's female snowboarding community together to rip around Mt. Hood Skibowl. The evening provides an experience that includes discounted lift tickets and a free raffle on hill, after caravanning from the Portland Tactics shop, where gals can get their gear tuned beforehand, eat Sizzle Pie pizza, and take out high-performance demo gear, all for FREE, on top of getting special deals in-store.

This installment saw a smaller crew heading up given some sore staff members, and a misdiagnosed conditions report… A few of us (Jen Minor, Sierra Willett, and Tashina Hill) still rallied, and the weather & conditions were excellent! We met up with a bunch of other new friends, and had a great time riding around all their incredible terrain. See the above little edit for a taste of the experience. We hope you can get up to any of their remaining Ladies Nights throughout the rest of their season. It's a sweet deal, and a radical experience, only an hour from Portland!
Check-in & stay up to date on facebook