Never Summer Snowboards 2019 | Reviews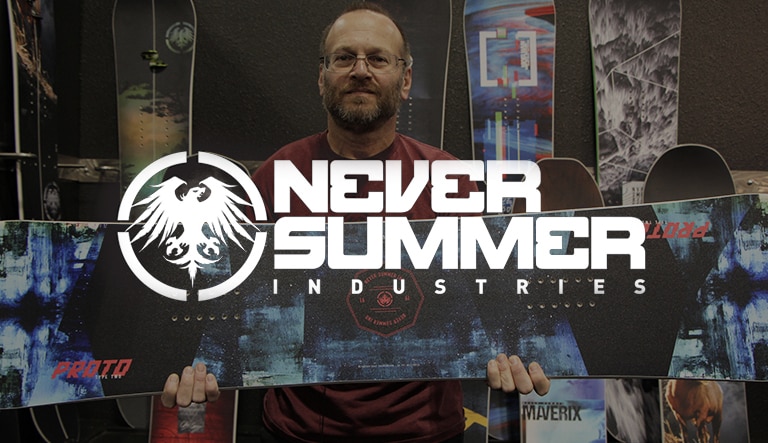 Get an inside look at what's new from Never Summer for Winter 2018-2019. We got a chance to sit down with Mike "Gags" Gagliardi to talk tech and new models at this year's Outdoor Retailer Snow Show. From the coveted Proto to the all-new Shaper Twin, the entire Never Summer line for winter 18/19 is looking great! Scroll down to check out our on-snow rider reviews and in-depth tech talk with Gags from Never Summer.
Scroll down and check out all our rider reviews of the 2018/2019 Never Summer snowboards that can be found at Tactics.
Shop All Never Summer Snowboards
Never Summer West 2019 Snowboard Rider Review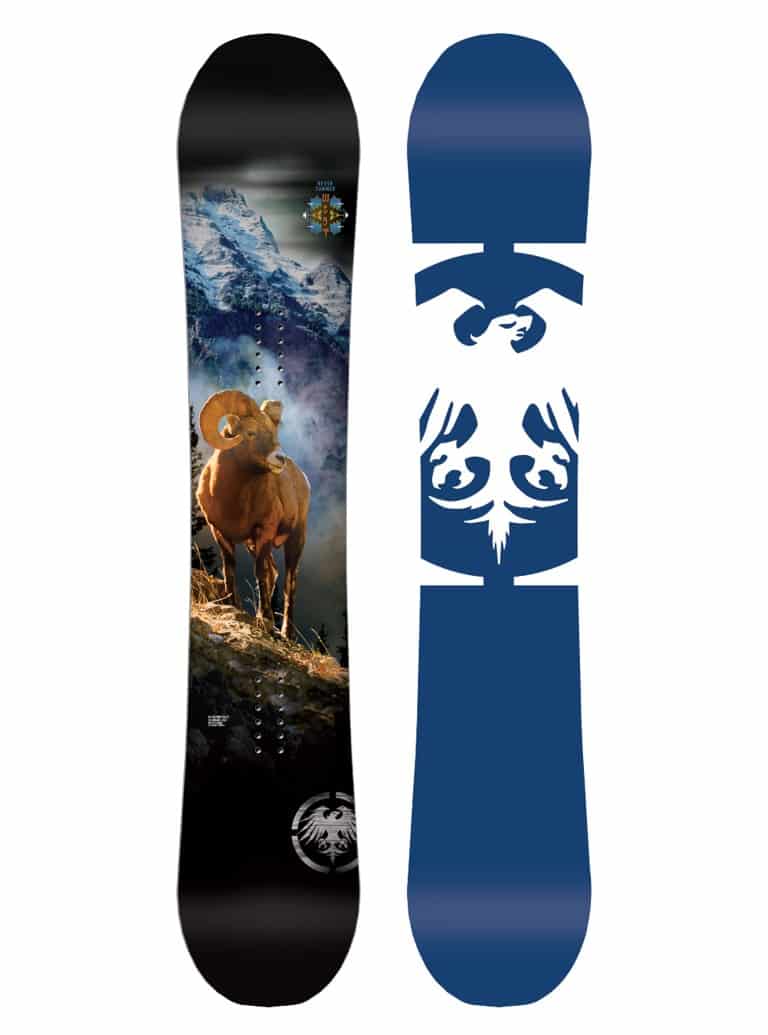 The West is an all-mountain twin board built for the intermediate and advanced level riders who like the versatility of riding every type of terrain. Vario Power Grip sidecut provides superior edge hold that helps the board cut through snow like a knife through butter, while the Ripsaw camber tech delivers the maneuverable feel of reverse camber with the added pop and stability of positive camber.
2019 Never Summer West Snowboard
Never Summer Swift 2019 Snowboard Review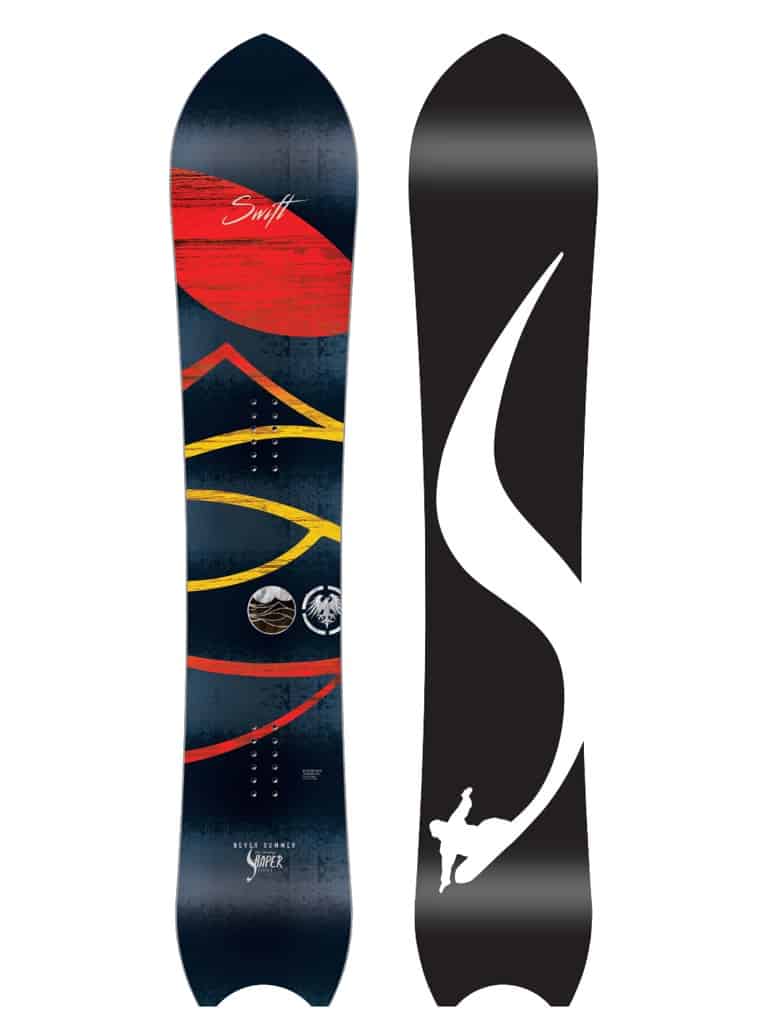 The Swift is a directional freeride board for advanced snowboarders who like to carve hard on piste and surf through powder in the side-country. The board utilizes a hybrid profile with camber underfoot acting like a spring, rocker in the middle for enhanced turn-ability, and a long rocker nose to keep you floating through the deep stuff. Multiple fiberglasses and Carbon Max Laminate Tech are used to add rigidity without weighing you down while the Rubber Damping System helps reduce vibrations for a smooth ride regardless of snow conditions.
2019 Never Summer Swift Snowboard
Never Summer Shaper Twin 2019 Snowboard Review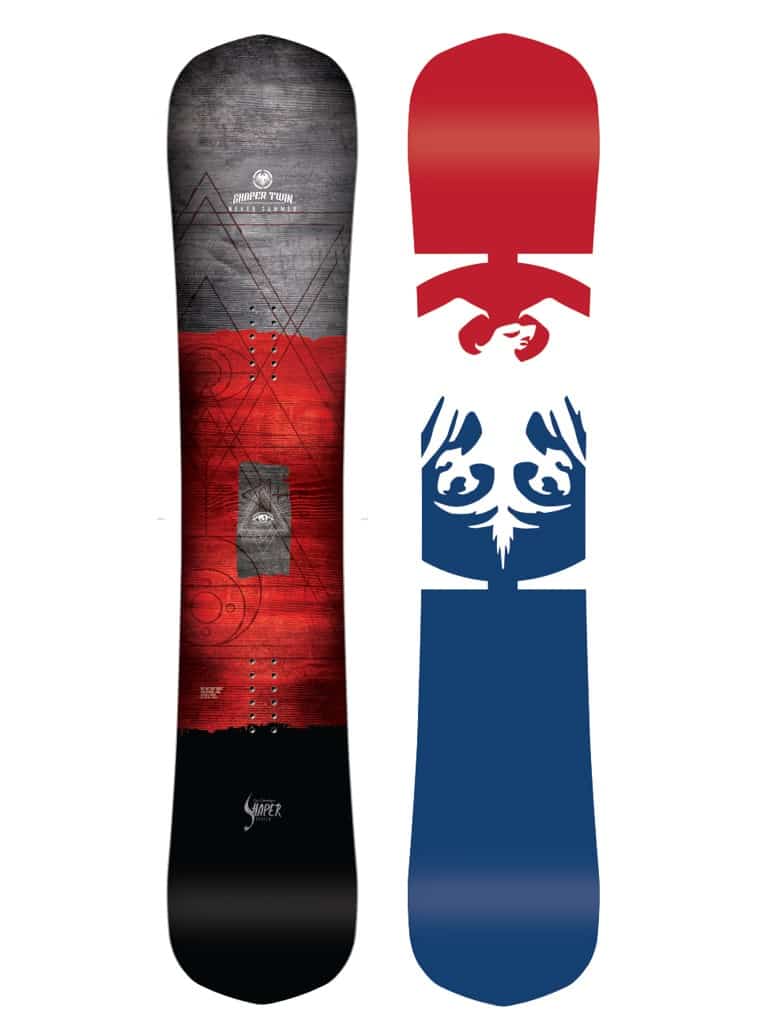 Ridden in the 2018 Winter Olympics by USA and Never Summer team rider Chris Corning, the Shaper Twin is an advanced all-mountain freestyle board designed to embrace every aspect of snowboarding. From bottomless powder to Olympic sized park jumps and everything in between, the Shaper Twin is a truly versatile ride. The directional-twin Fusion profile combines rocker in the middle with camber underfoot for incredibly quick turn initiation, tons of pop, and trench digging edge hold. Carbon Max Laminate Technology and Bi-Lite and STS Fiberglass provide optimal energy transfer while the Rubber Damping System helps suck up vibrations from riding fast over rough surfaces. With a versatile medium flex, a Superlight Wood Core, and a Durasurf XT Sintered base, you'll be flying down the hill leaving your buddies in the dust without even trying.
2019 Never Summer Shaper Twin Snowboard
Never Summer Proto 2019 Snowboard Rider Review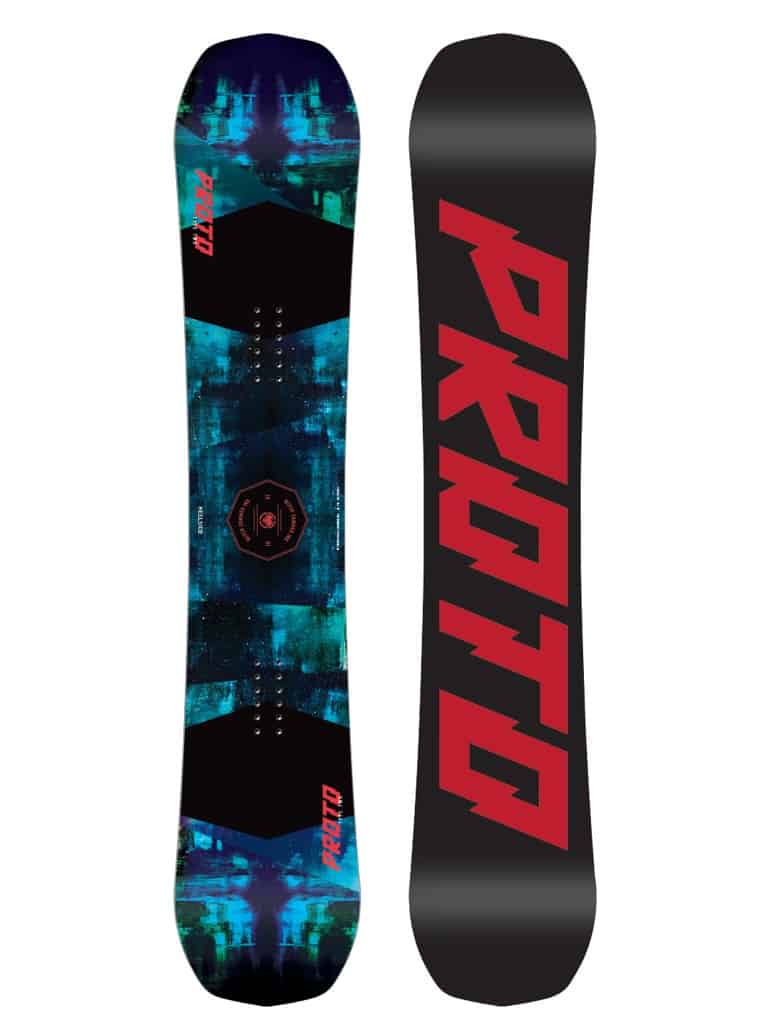 The Proto Type Two is an all-mountain board geared towards intermediate and advanced riders. From the outside, this board doesn't look asymmetrical, but when you ride it, you'll notice a deeper sidecut on the heelside edge, making those heelside turns easy to initiate for improved carving and a more natural feel underfoot. The Superlight Wood Core offers a medium flex with lots of built-in support like the Rubber Damping System and Elastomeric Underfoot Stabilizers to help with big landings, chatter reduction, and high-speed stability. With the help of Carbon Max Laminate Technology and an extended transition area, you'll feel the energy transfer and level of response is similar to that of a stiffer board, without sacrificing torsional flex, and forgiveness. If you're looking for a high tech, hybrid, asym board that can ride everything from the park to the backcountry and beyond, give the Proto Type Two a go; you won't be disappointed.
2019 Never Summer Proto Type Two Snowboard
Never Summer Infinity 2019 Snowboard Review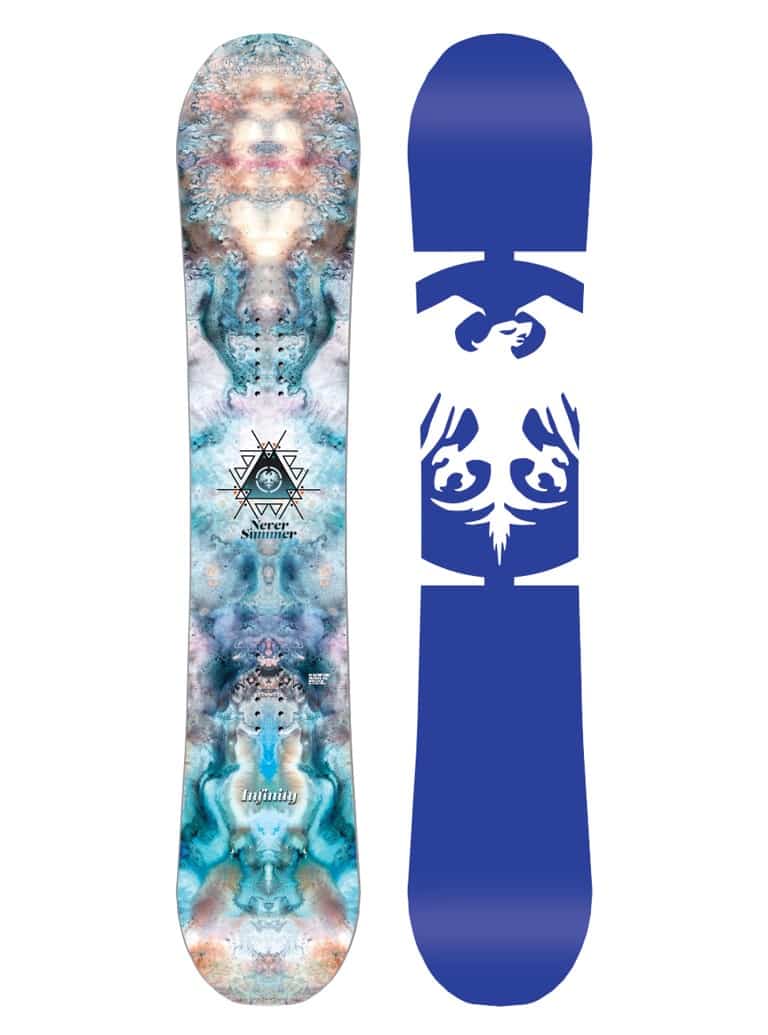 The Infinity is an all-mountain twin board built for intermediate riders looking to bump up their skills. The medium flexing, hybrid profile offers versatility in all conditions by utilizing camber underfoot for pop and reliable edge hold, with rocker in the middle for enhanced turn-ability. The Superlight wood core gives the board strength and snap while keeping the weight down and the Rubber Damping System absorbs vibrations for a smooth, stable ride.
2019 Never Summer Infinity Snowboard
Never Summer Ripsaw 2019 Snowboard Review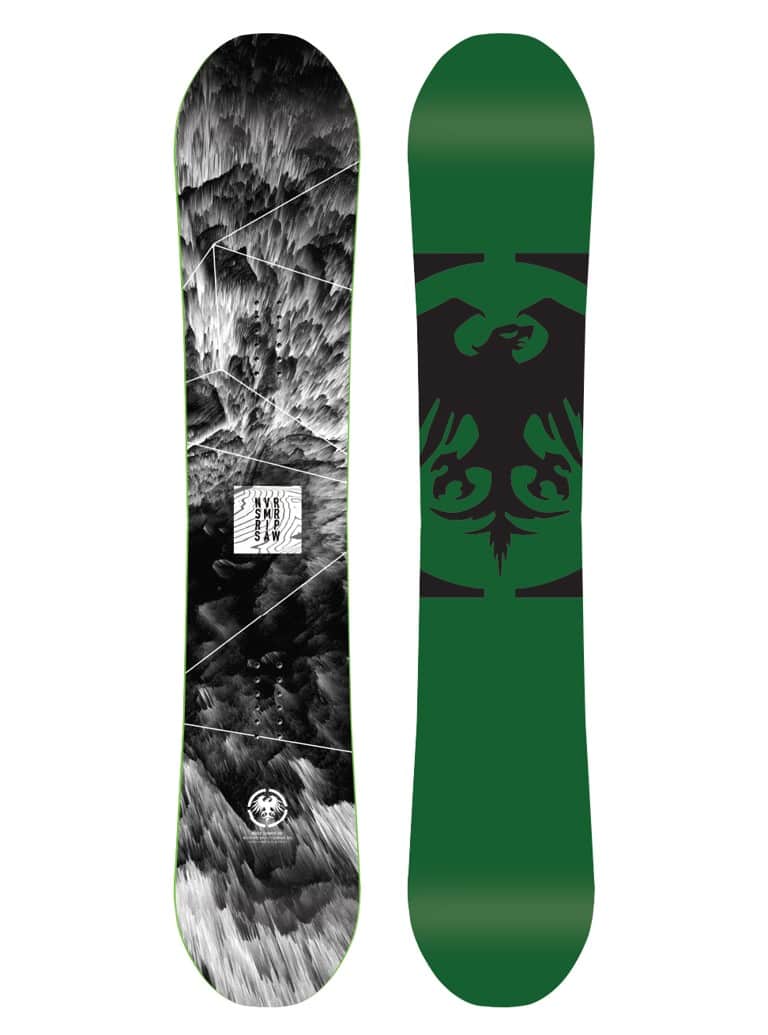 The Ripsaw is a powerful, all-mountain charger with a medium-stiff flex and true twin shape. Made with a Superlight Wood Core and VXR Carbon, the Ripsaw delivers more pop than you can expect from a snowboard. The Ripsaw rocker/camber hybrid profile and Rubber Damping System make this one of the most stable and aggressive snowboards you will find on the mountain.
2019 Never Summer Ripsaw Snowboard
Related Posts