Vans TNT Advanced Prototype Skate Shoe Wear Test Review

Being Tony Trujillo's most advanced shoe model to date, the TNT Advanced Prototype is crammed with features giving them top of the line performance. The suede upper is reinforced with rubber shields on the outside, and Duracap underneath for multi-layer durability. An UltraCush® Lite 3D insole adds support and impact protection to the vulcanized construction, while the updated Waffle Flex outsole provides lasting traction.
To test these shoes out we had Tactics team rider David Lobasyuk and local rippers Kesava Palescak and Mason Bucknell put them to the test. Fresh out of the box, everyone thought the shoe was a little stiff, but that it broke in quickly. The UltraCush 3D insole provided ample impact support for David and Kesava to skate the 8-stair and for Mason to run out of steep tranny with no issues. All of our skaters agreed that the shoe fit true to size.
After about 2.5 weeks of hard, daily skating, David's shoes were fully intact with some wear in the kickflip area and a small spot worn to the Duracap on the ollie spot. The tread had barely any wear, and the insole was still springy and not packed out. He said that if you're skating hard every day, the shoe will last about a month. If you skate more casually, the shoe will last much longer.
Kesava's shoes had worn down a little on the toe from flip tricks, but he skated the shoe less than the other two. Mason's shoes had been mostly used for skating transition and he barely had worn through the first layer of rubber in three weeks. The WaffleFlex tread pattern was still intact and fully grippy. He said that after the break-in period, the shoe skated similar to a Slip-On Pro, but a more durable version. He also said that the UltraCush® 3D insole felt firmer than the regular UltraCush® insole, but it was still comfy and had plenty of board feel after it was all broken in.
Shop Vans TNT Prototype Skate Shoes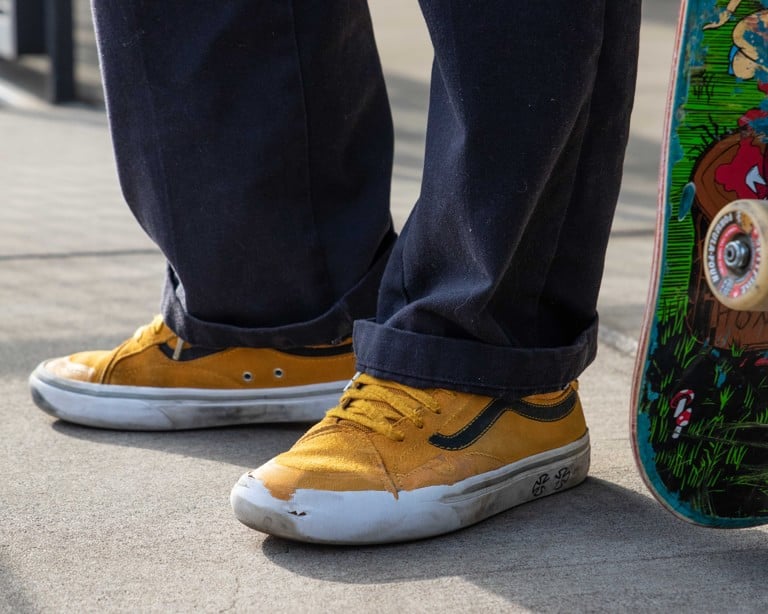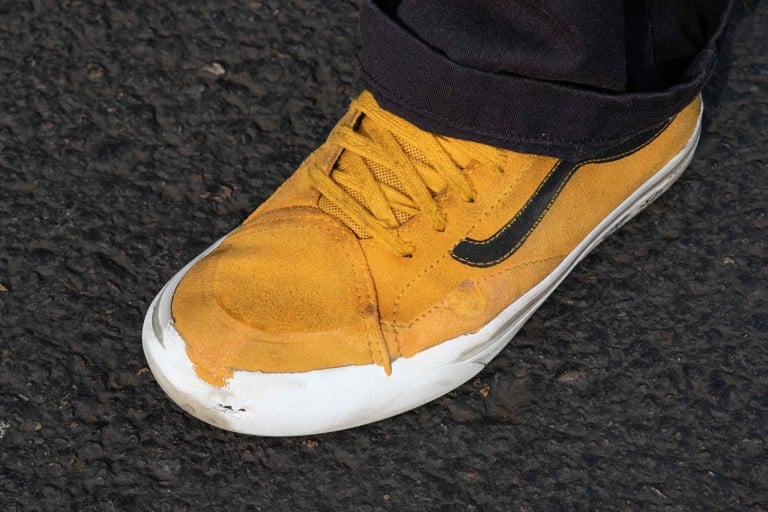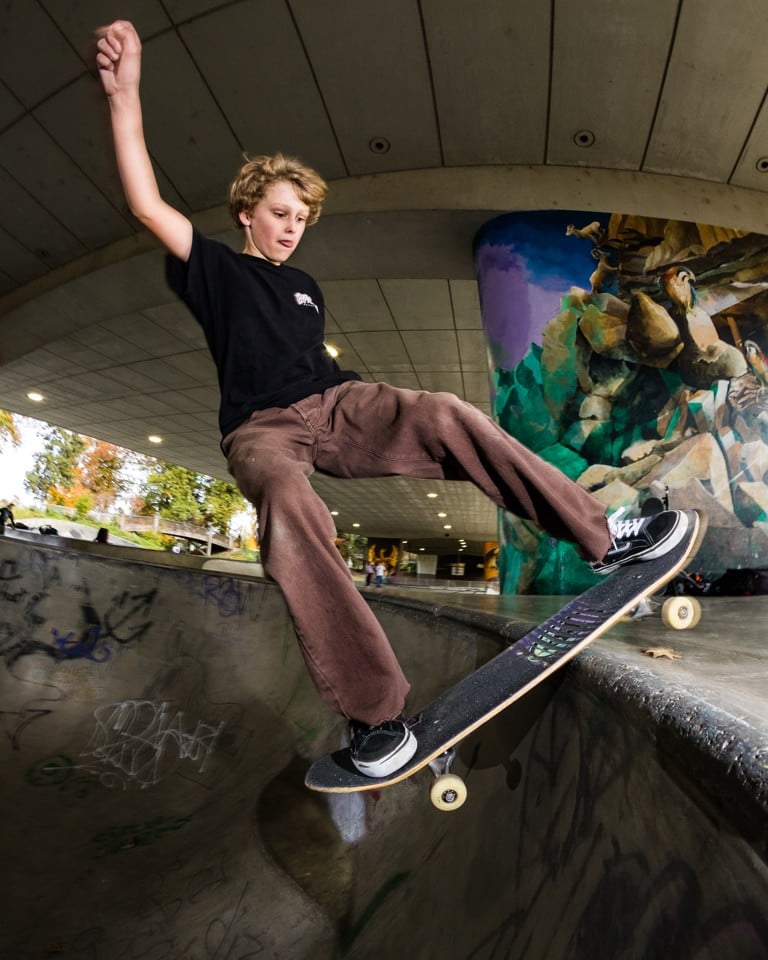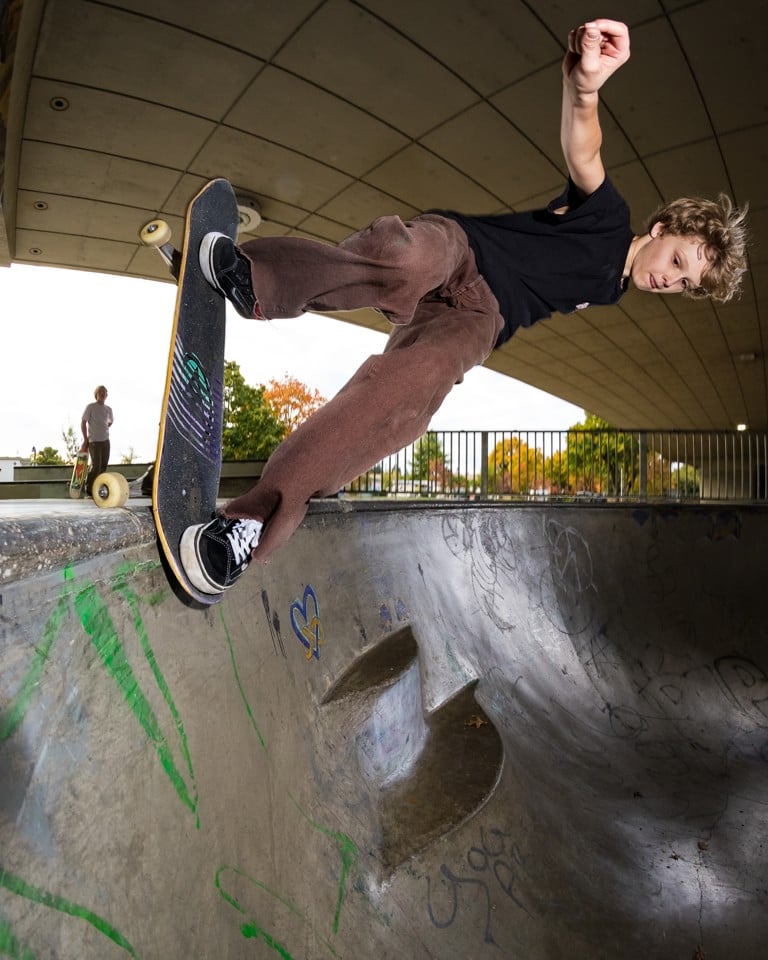 Shop Vans TNT Prototype Skate Shoes
Related Posts