Performance Meets Heritage | The Vans Zahba Skate Shoe Review
THE VANS ZAHBA
Skateboarding has been engrained in Vans D.N.A. from the moment they opened their first store on March 15th, 1966. Since then, Vans has grown to be one of the biggest skate shoe companies in the world and has put shoes on skaters' feet in the farthest corners of the globe. More recently, Vans has introduced the Zahba as the newest and sportiest shoe in Vans skateboarding collection. This new silhouette has adapted technology and elements from performance sports and put that technology into skate shoes while still hosting an authentic look in a colorway developed by Vans pro Zion Wright.
As you all know, we keep our eye fixed on the skate footwear landscape and we are beginning to see a trend in the industry; brands and skaters alike are looking for a shoe that will keep you on your feet and skating longer. It makes us wonder how this new technology inside the Zahba performs and ask ourselves - Could performance skate shoes be the new norm?
We were compelled to find the answer to this question and to see how the Zahba performs. So, we piled Tactics team riders Nathan Vitale and Trent Bowman into the van and headed up Highway 26 to Seek Skateboard Camp. Seek generously offered us a few private sessions at their indoor concrete skatepark. This indoor park, dubbed B.O.B, became our laboratory for exploring the Zahba.
Click play above or scroll down to find out how the new Vans Zahba held up to our review.
---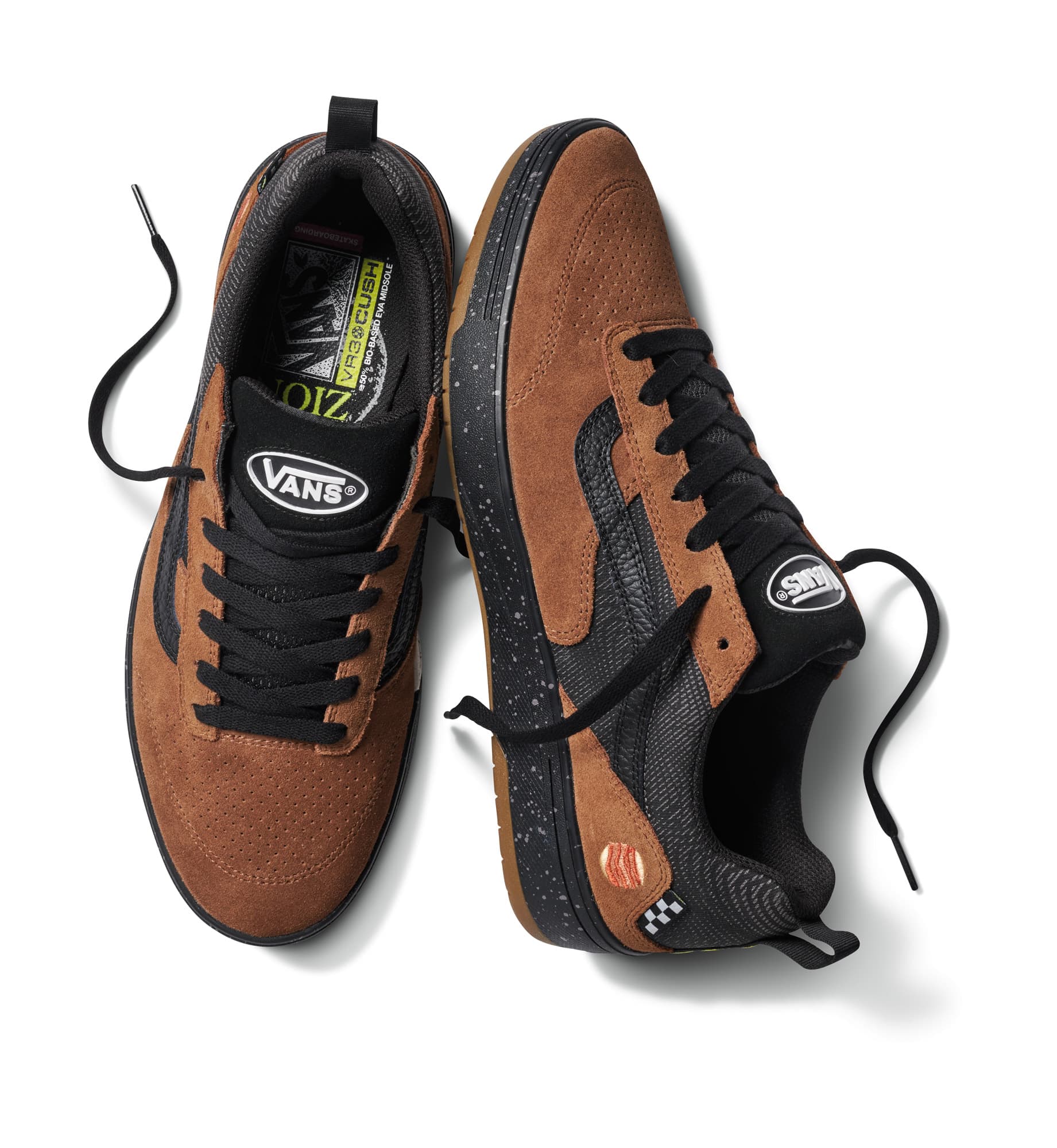 So, what did we like about the Zahba from Vans?
- Impact support
- Flick
- Comfort
The Zahba places Vans at the crossroads of heritage design and technical advancement with the goal of creating a shoe that offers top-of-the-line performance and impact absorption. The Zahba is built with several Vans trademark shoe technologies, ImpactWaffle™, VR3 Cush insole, and Sick Stick Construction. Injecting these three technologies ensures that the shoe is meant to take a beating, so your feet don't.
In our time at Seek, Nathan put nearly 20 hours into skating this shoe. In that time, he noticed that his feet didn't feel as sore after a long session. After running out of a missed crailslide on the large quarterpipe, Trent reported the impact absorption aspect of this shoe was very helpful in that scenario. Vans set out on a mission with the Zahba to create a shoe to protect skaters' feet; Our reviewers say they were successful. That's a win.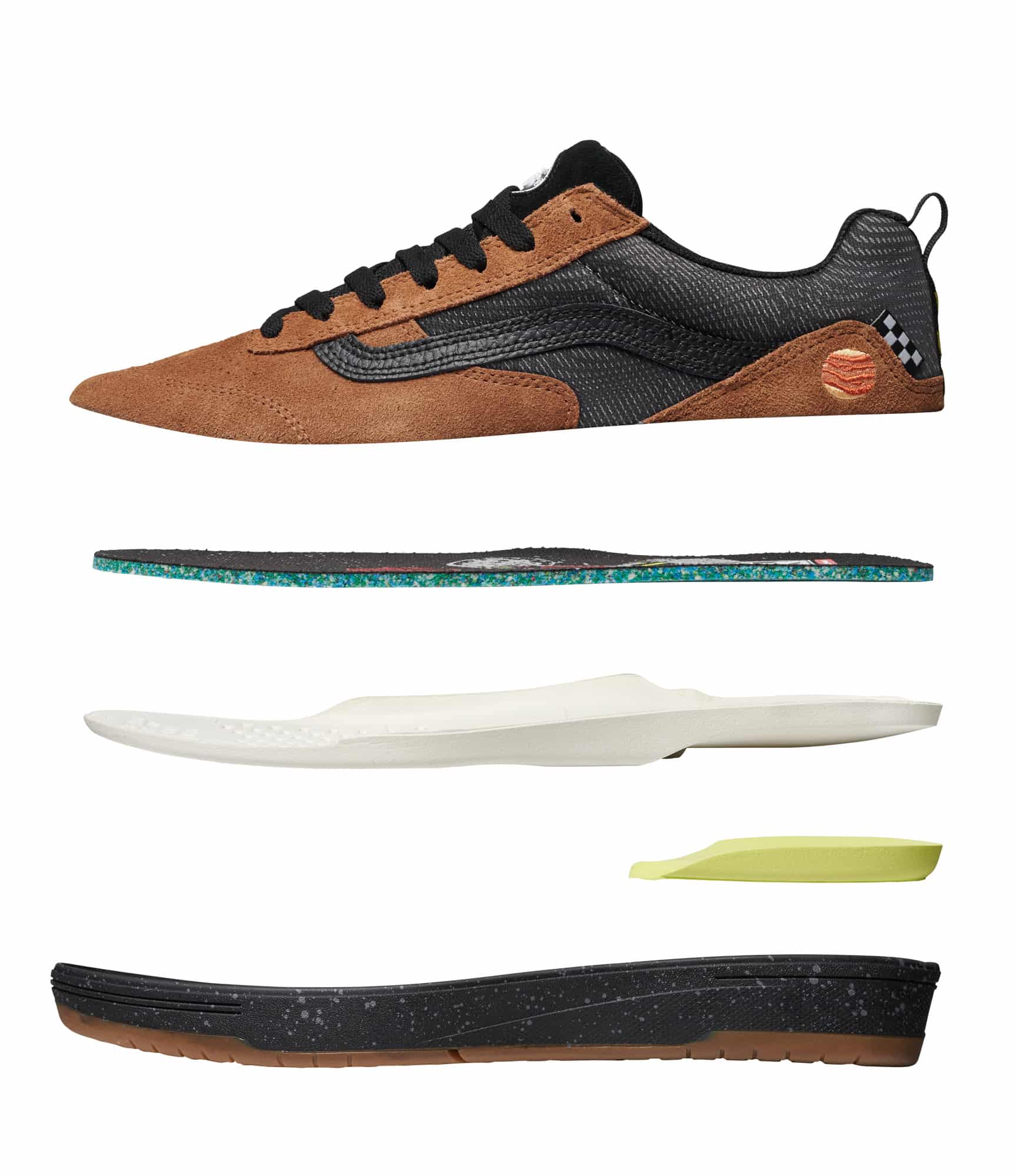 When you think of Vans shoes, what do you think of?
For us, it is the classic vulcanized sole and checkerboards, and the Zahba does not have either of these things. To put it plainly, the Zahba is a mix of the two most common skate shoe constructions, and the equation is as follows... 1/4 Vulcanized sole + 3/4 Cupsole = (1) ImpactWaffle™.
ImpactWaffle™ is Van's newest tech, and there isn't a lot of in-depth info about it at the moment. But, from our research, we gathered it is a dual destiny tread made up of a 50% bio-based composite foam material paired with a foam heel insert and a waffle-constructed midsole. Vans, we love you, but you have many confusing trademark names to keep track of. And for you, the reader, just know the Zahba is a supportive and comfortable 3/4 cup sole with solid impact support.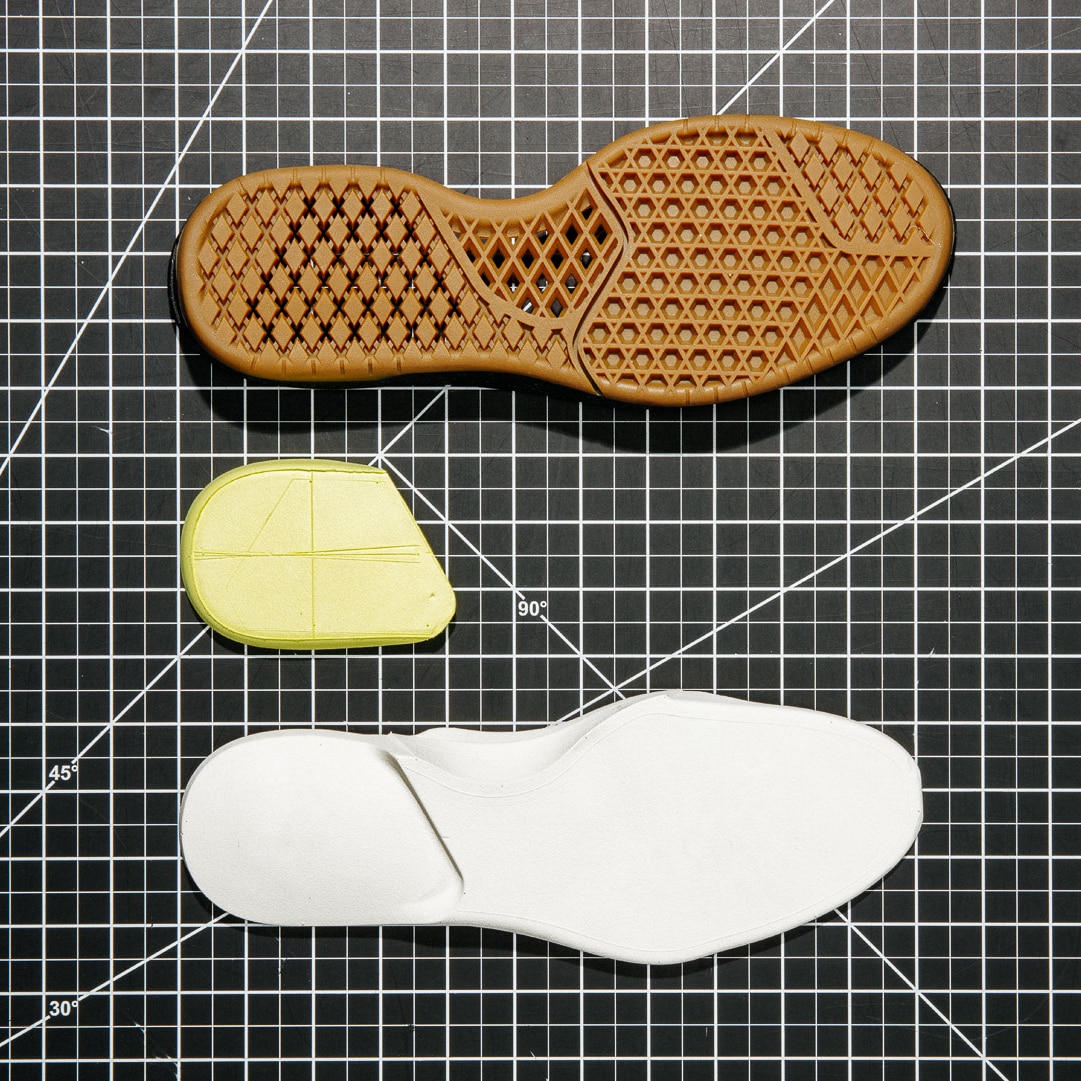 Nathan and Trent thought the Zahba was stiff out of the box, taking about 20 minutes - 1 hour for the shoe to break in for an enjoyable skate. We believe this is just the nature of a more supportive and long lasting shoe.
Once the break in time was complete, one of the more notable aspects of this shoe began to shine; the flick. The rounded toe box is something that Trent pointed out right away. The shape paired with the reinforced suede Duracap™ immediately allows for a clean flick for your flip tricks, a feature often associated with cup sole shoes.
When we set out on this shoe review, we expected to find high performance, durability, and support in the Zahba. So far, this shoe has been spot on, but remember, this review has two more parts.
Keep reading below to find out more.
---
What could be better with the Vans Zahba?
- Breathability
- Non removeable insole
Now we have come to the part of the review where we must call it like we see it. As we have stated many times, there will be no sugarcoating. Vans wanted to join the club of technical, performance skate shoes to keep skaters skating longer. We applaud that mission, and Vans has hit the mark. There aren't many things we didn't like about the Zahba, but throughout our review, we noticed a few pieces of info that you need to know.
We don't know how sweaty your feet get when you skate, but we can tell you the sweat flowed like the Columbia River in the Zahba. The canvas around the base of the laces and toecap of Nathan's shoes was sweat-stained in a noticeable way. So, if you have some "sweaty puppies," this is something to keep in mind. Trent proposed that if Vans were to add more breathability or mesh down the line, he would hope the stiffness of the shoe remains.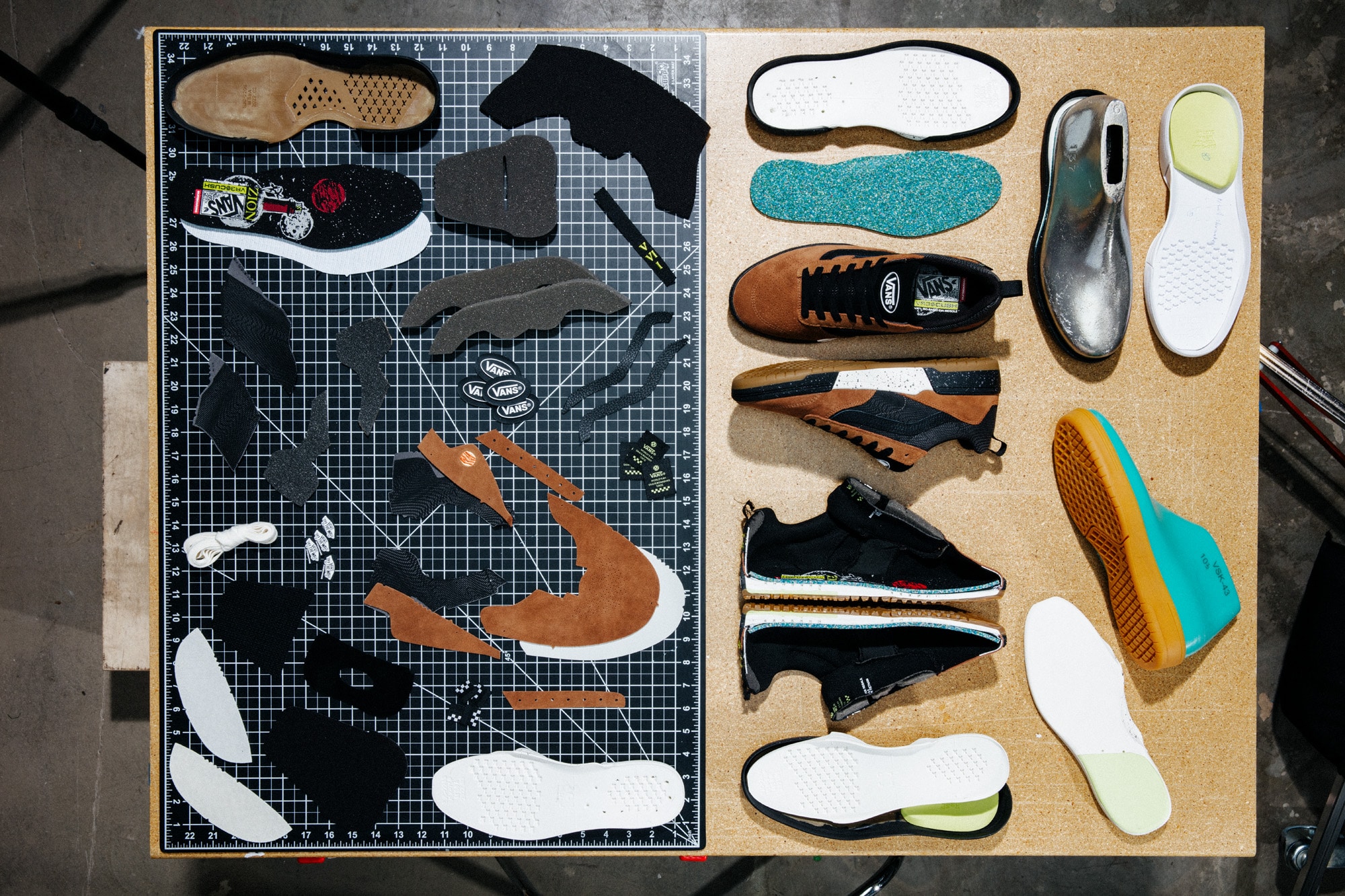 We have previously mentioned this part of the Zahba, but we are bringing it up again, the VR3 Cush insole. Yes, the VR3 Cush insole provides excellent support and is made from recycled materials. However, It's glued down into the shoe and you can't remove it or replace it with custom insoles if you like the additional arch support. If you are an insole person keep this feature in mind.
We understand all shoes can't please everyone, but hear us out. Someone pursuing a performance shoe like the Zahba may have old knee or foot injuries and wants a supportive shoe out of the box to put their Dr. recommended custom-fit cushioned insoles into. It may sound niche, but it seems reasonable to consider.
---
Well, What's The Verdict?
To wrap up this review, it's clear that the Zahba from Vans offers a range of features and benefits that make it an excellent choice for skaters looking for a skate shoe that offers good flick and amazing impact absorption. At the same time, there are some areas where it could be improved, like breathability.
Overall, Vans has created a solid easy-to-wear shoe for anyone needing or wanting top-quality. To say it flat out, the time for this type of performance shoe is right for the needs of skaters. If you're looking for a new shoe to keep you skating longer, we recommend the new Vans Zahba.
Related Posts