Nike BRSB Wear Test
adfadfaeEnassdfadfdafa
The all new Nike BRSB -
The all-new Nike BRSB is the latest rendition of the classic Nike Cortez from 1972, but this time the silhouette is designed specifically for skateboarding. This design comes straight from the brain of Nike designer & Tactics Art Lab alumni Bryce Wong. This shoe features an updated herringbone sole pattern, perforated detailing, uniquely designed Vulc sole, and rubber-wrapped heel and toe in an ode to the original design. We summoned our good friend and Tactics team rider Dakota Mead to the Nike park to test the BRSB, and we were there to follow along. Click play on the video above to see what went down, and read along below to find out what this new design has to offer from a technical aspect and see how these new features held up.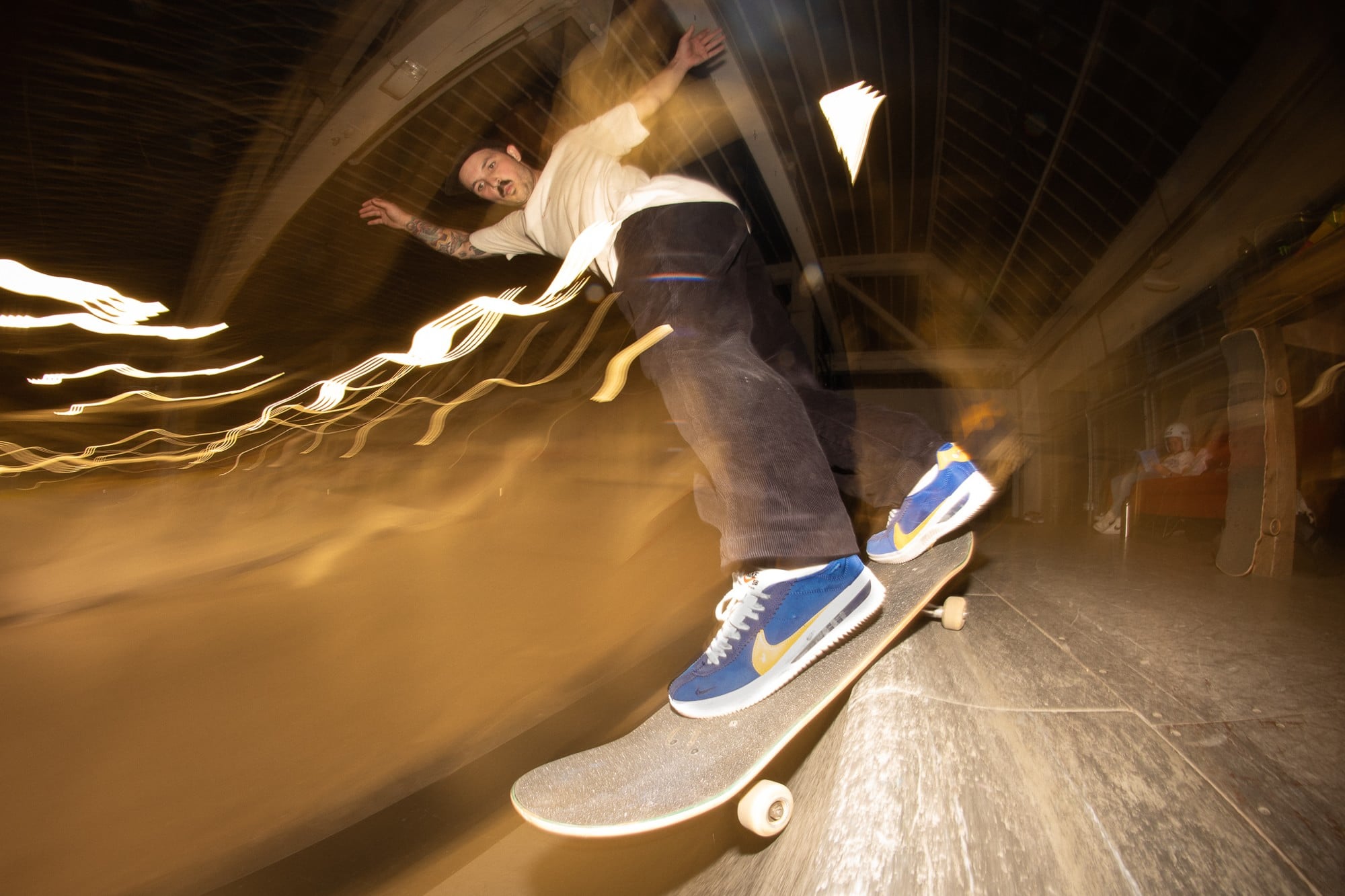 So whats good with this new shoe from Nike?
The Nike BRSB offers a wide variety of tech you don't see with most skate shoes. The rubber-wrapped heel and toe paired with the unique "Vulc" sole was something that drew not only Dakota's attention but the whole crew. It opened up lots of debate amongst the team, and what we landed on was that the BRSB was not strictly a Vulcanized or a Cup sole. It is a hybrid of the two that leans slightly towards Vulc. Sure some of you reading this and the folks at Nike may disagree with our findings, but hey, this is our wear test, and we call it as we see it. This design offered lots of "really, really good flick" but took longer to break in, which is characteristic of both a Cup and a Vulc.
Regarding the overall feel and fit of this new shoe, it runs true to size and leans toward the narrow end of the spectrum. Long story short, if you've got a fat foot, this isn't the shoe for you. In Dakota's mind, narrow shoes are a good thing. He likes his shoes to fit snug, and this shoe "felt like a sock." lending itself towards an excellent board feel. We can likely attribute that board feel to Nike's React Insole and the overall lightweight nature of the BRSB.
Let's briefly talk about details because we can't overlook the little things. We discussed the sole of this shoe above, but we didn't discuss its exaggerated herringbone pattern. Sure, the grip is the easy thing to talk about here, and it offers lots of that. Let's be honest, this pattern is unique and a departure from what we typically expect on your average skate shoe. Now that we are on the topic of unique features, let's chat about the additional swoosh on the toe cap of the BRSB. Yes, you will only find a swoosh on a Nike, but to have it embroidered on the toe cap? One would think it would wear away from grip tape, ollies, and flip tricks, but it was strong, showing no signs of wear or tear.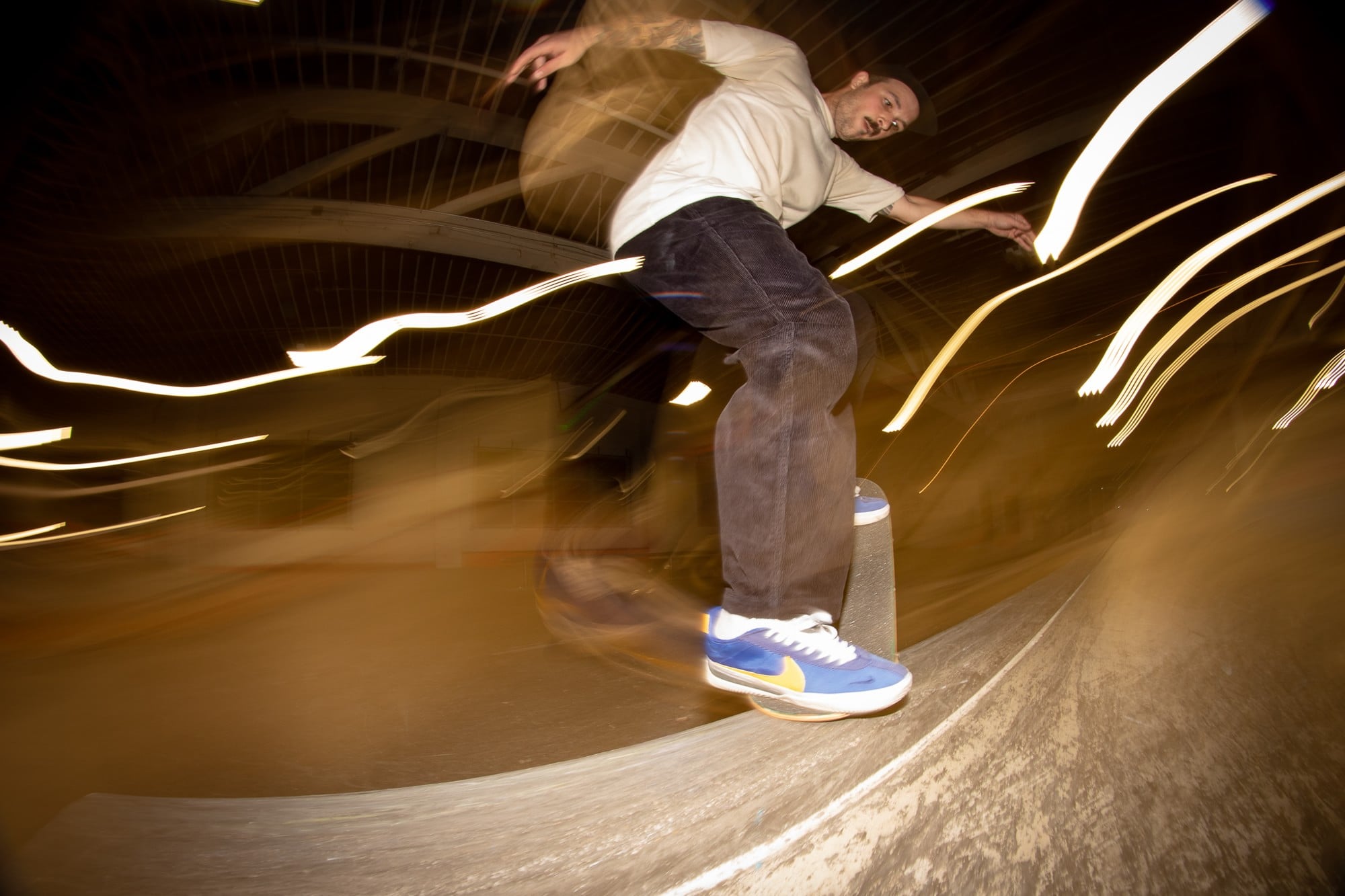 So were there any red flags?
We aren't going to sugarcoat this shoe; there are some red flags that we can't let slide under the radar. During the first session, Dakota had ripped laces on his front foot and switch foot. But why? This was a hot topic among our crew and we fell into two camps-
1. That's just Dakota's flick, and maybe the shape of this shoe could be better for his skating.
2. The overall height of the shoes is relatively short and leaves the placement of the laces vulnerable to grip tape.
There was no real consensus on what caused this; whatever it is, it is concerning, especially for skaters who do lots of flip tricks.

The final and arguably the most concerning red flag, as explained by Dakota at 2:11 of the wear test video. The Nike BRSB has a few distinct features discussed earlier in the same paragraph. The shoe is narrow and also has the Nike React insole. Those two features paired together may offer a comfortable and snug feeling, but they also set up something else. An elevated heel, short overall height, and narrow sole setup an increased potential for a rolled ankle. While those factors may be great for a track shoe or lifestyle shoe, it's a bit concerning for an activity where rolling your ankle is extremely common. Does this make it a bad shoe? NO! It is just something to keep in mind.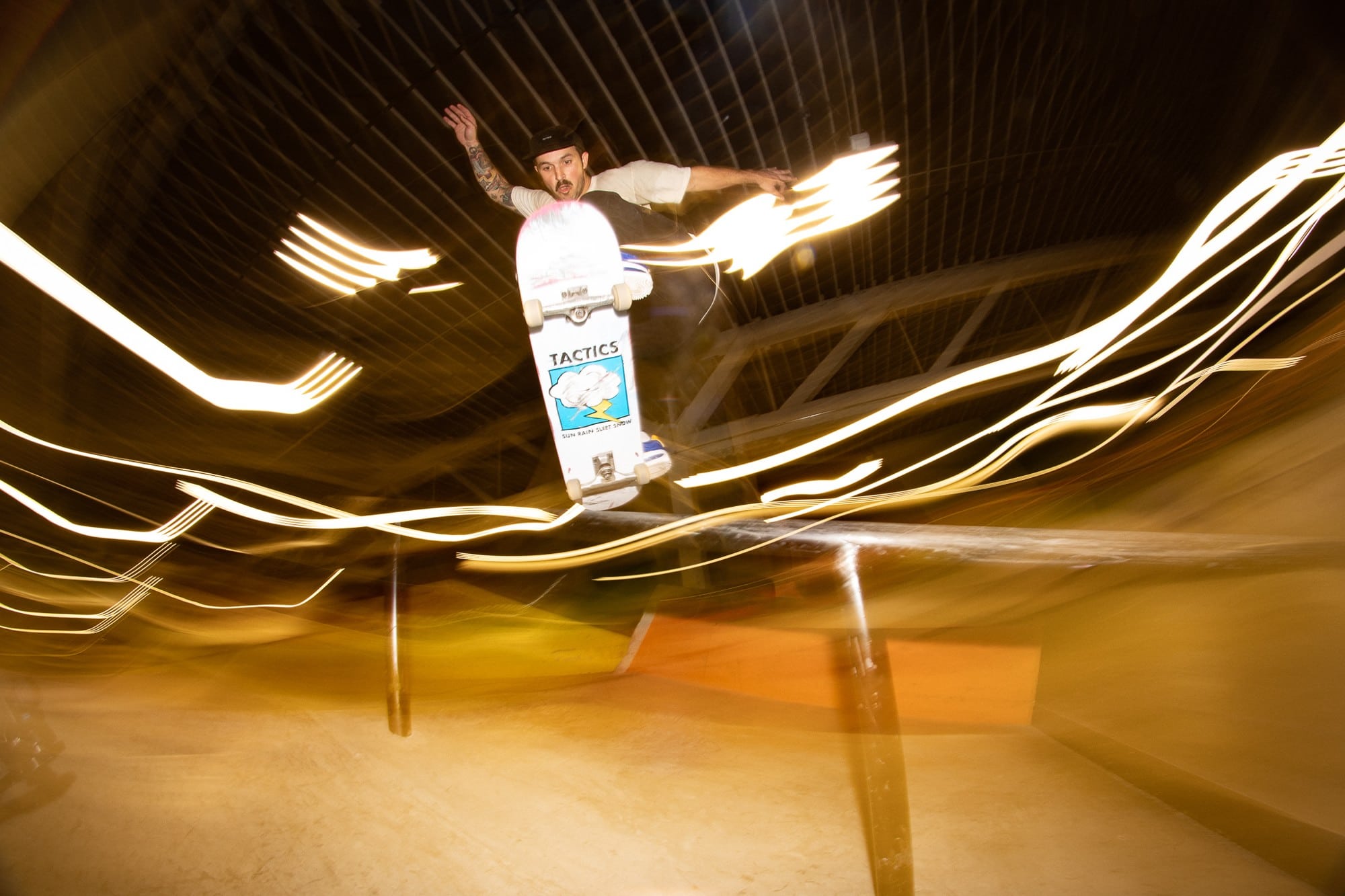 So now that you have seen the shoe, watched Dakota skate it, and read our breakdown on this latest offering from Nike SB. You are now armed with all the info. It is up to you to decide if the Nike BRSB is your next shoe.
Related Posts