Tactics X Nike SB Community Wear Test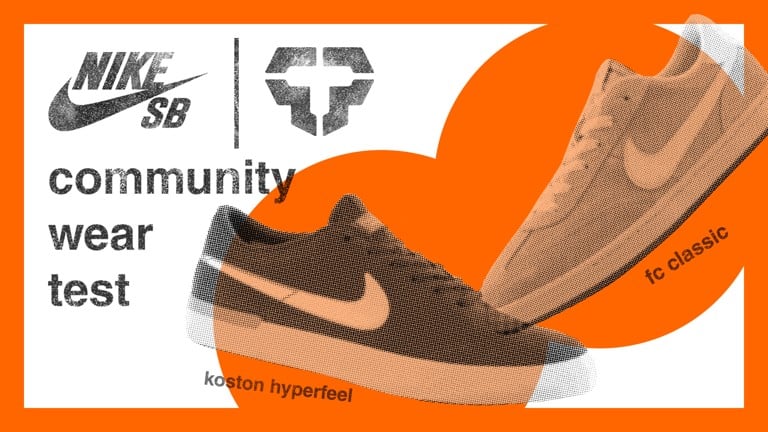 Join Tactics and Nike SB for another community wear test at Washington Jefferson Skatepark in Eugene, OR, from 4pm to 6pm on Friday, May 19th! We want to know what the locals think of the new FC Classic and Koston Hypervulc models.
We'll provide an array of sizes for anyone who wants to test out a pair. To make sure that everyone gets a chance to try them out, we'll have a sign-up sheet and ask that you return or swap out the shoes after 10-15 minutes. We'll also be providing pizza so you have something do occupy yourself with while you're not skating!

The limited size run that not everyone gets to keep the shoes, but we'll be holding mini contests on various features around WJ. Winners will be rewarded with Nike SB shoe vouchers from Tactics. We'll also be collecting footy for an event recap video, so if you're landing tricks or want to give some feedback on-camera, you might make the edit and walk away with a free pair of shoes!

Check out last year's community wear test:

FC Classic: http://www.tactics.com/nike-sb/fc-classic-skate-shoes

Koston Hypervulc: http://www.tactics.com/nike-sb/sb-koston-hypervulc-skate-shoes

*All participants must sign a waiver. Participants under the age of 18 must have a parent or legal guardian present to sign.
Related Posts