Travel Tips | Skateboarding Road Trip Gear Guide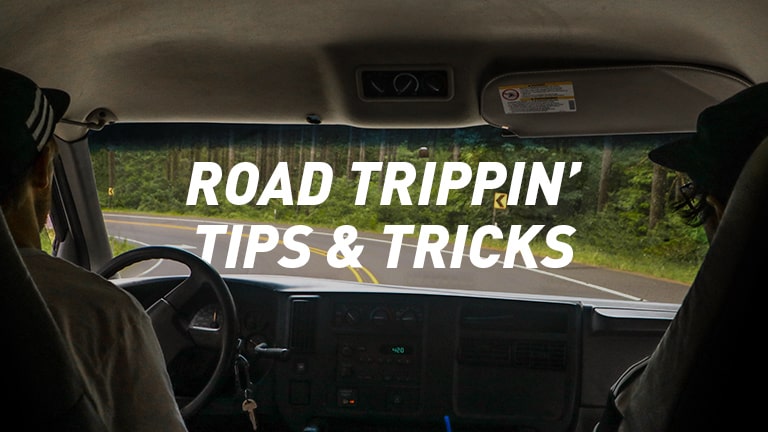 Rainy skies and icy streets getting you down? Keep yourself sane by migrating to skate this winter. After years of late night freeway binges and forest road camping, we've learned a few things that we'd like to pass along. Get to scrolling for our guide to everything you need to live like a king of the road.
---
---
STEP ONE: TUNE UP YOUR SETUP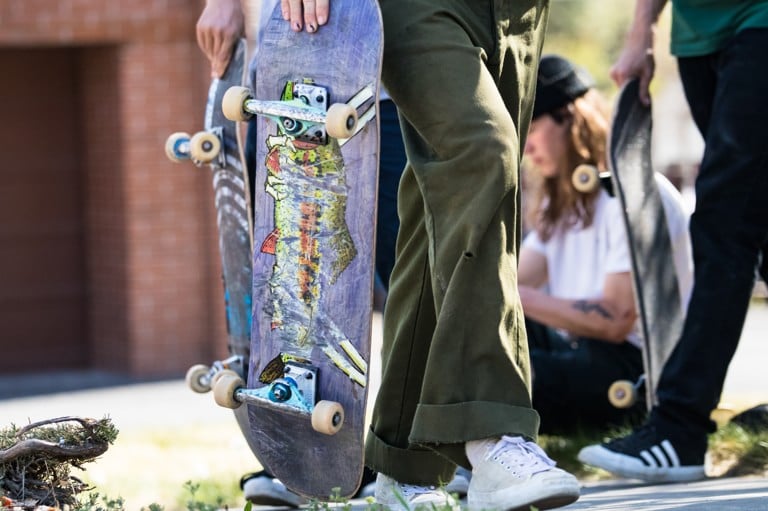 First rule - don't forget your skateboard! Plus, it's always a good idea to bring an extra. You don't want to be the guy who breaks their board at the first skatepark and gets stuck on film duty until you find a skate shop.
If you have room, you're gonna want a couple cruiser decks with soft wheels in the trunk. When your homies stop for fast food for the fifth time in three days, you can bail out to grab something fresh and be back before they can say "dollar burger". Softies are also crucial for skating crusty ditch spots and filming follow lines.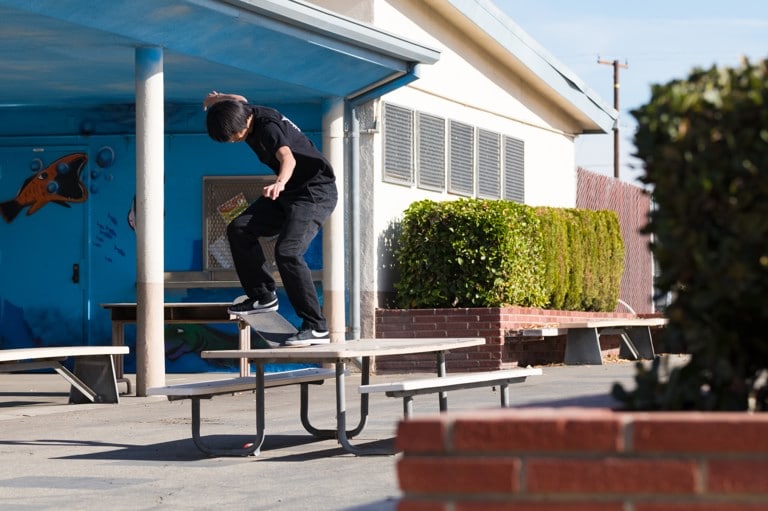 Don't get caught without a skate tool or a stash of wax. Skating all day for days on end puts a beating on your gear and you never know when you'll blow out a bearing or snap a bolt. It's worth giving your setup a tune up before hitting the road and it never hurts to have some extras on deck. If your friends are less prepared than you, surplus supplies can make an easy trade for a couple frosty beverages on a hot day.
---
---
STEP TWO: CLOTHE YOURSELF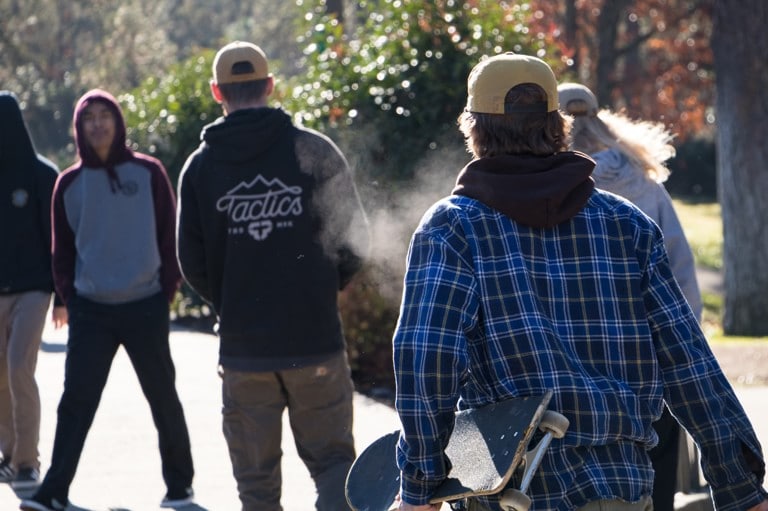 Do your buddies a favor and bring some fresh clothing. Don't wear the same pair of socks for five days and smell like a block of cheese left out in a hot car. Also, don't leave a block of cheese out in a hot car.
No matter where you're headed, dress for all weather. Even sunny Southern California can get chilly at night or surprise you with a sudden dose of unrequested moisture. Always bring boardshorts AND a good hoodie or jacket. Extra socks and pants are a must. Don't be the one that loses their pocket and skates around all trip with their boxers flapping out the back of their pants. Levis and Dickies have proven to be some of the most durable pants we've skated.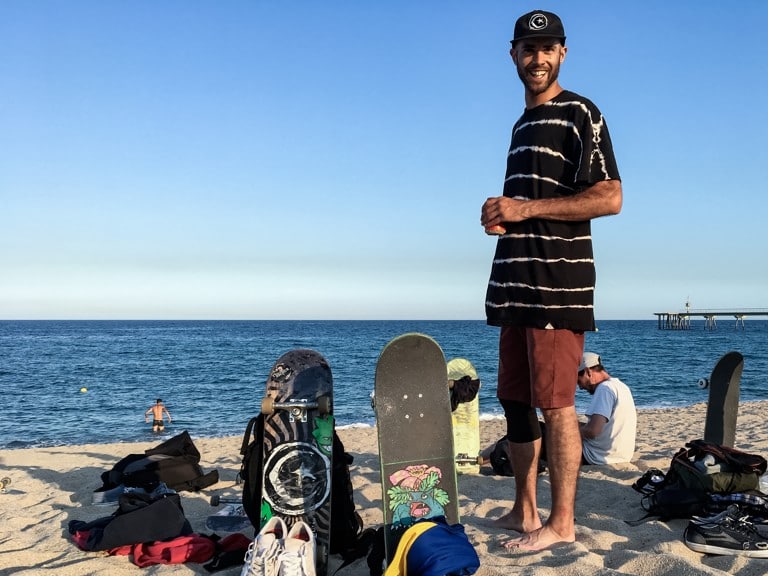 If you're headed somewhere hot, we're big fans of hybrid shorts. They function like regular shorts but are lightweight, breathable, and dry off in no time when you're lucky enough to find a cool stream of water to dip your stanky body into.
You don't need a whole new wardrobe, but at least do your damn laundry beforehand.
---
---
STEP THREE: LACE UP OR SLIP ON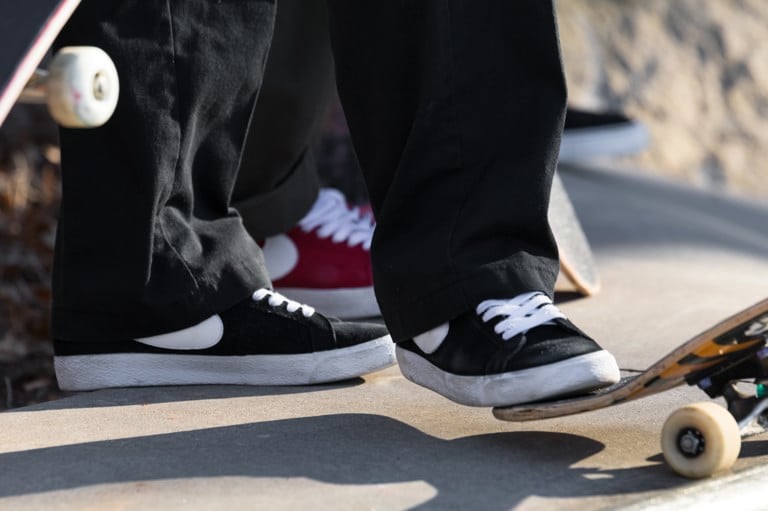 Start your trip with a fresh pair, but sneak in a couple sessions before you leave so you don't spend the whole first day flopping your board around with stiff shoes. On a tight schedule? Try a lower profile vulcanized shoe. Van's Slip-On Pro's and Emerica Reynolds 3's are two of our favorite skate shoes with a quick break in time and solid support for all day sessions.
Insoles are often overlooked and underated when it comes to packing for a trip. Do your feet a fovor and skate as much as possible with extra support from upgraded insoles.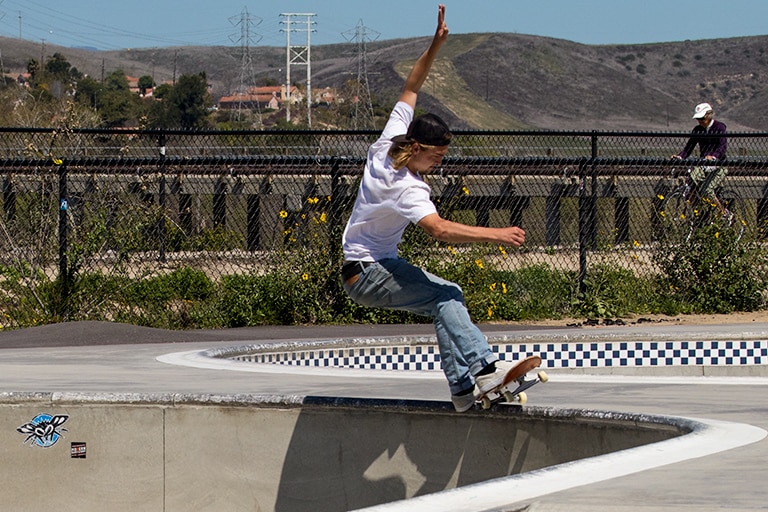 When you're bruised and beaten, not much feels better than pulling your feet out of sweaty shoes and winding down the day in a pair of sandals.
Bonus tip: bring an extra set of laces to swap in when you burn through the original. They also come in handy if you need to tie something down, set up a clothesline, or keep your pants up.
---
---
STEP FOUR: PACK SMART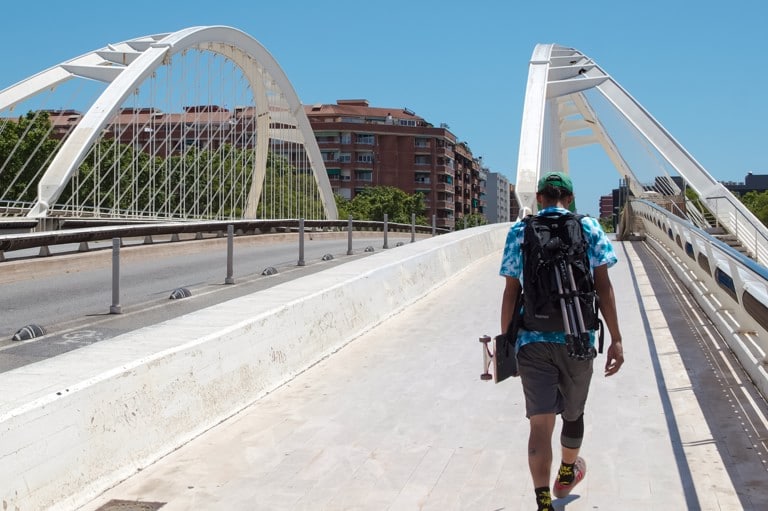 Don't underestimate the importance of a good travel bag. Road life can be stressful and dealing with busted zippers or uncomfortable straps is the last thing you need.
Your first priority is a functional skate backpack. A 25-30L bag should fit everything you need for 2-5 day missions. Having two main pockets is a huge plus so you can separate your dirties. Either way, snag a plastic bag from a grocery store to contain yo stank. Skate carry straps are a must, especially if you plan to spend any time in airports. You can usually get away with carrying on some extra gear if you strap it to your back.
If you're gone for more than a few days, you may want to invest in a larger duffle bag. Pack light, but don't forget the essentials. Hip packs & shoulder bags are also clutch for keeping the essentials close without weighing you down. Toss in your phone, tool, wax, and any other rolling supplies you may need when you're on the run.
---
---
STEP FIVE: ACCESSORIZE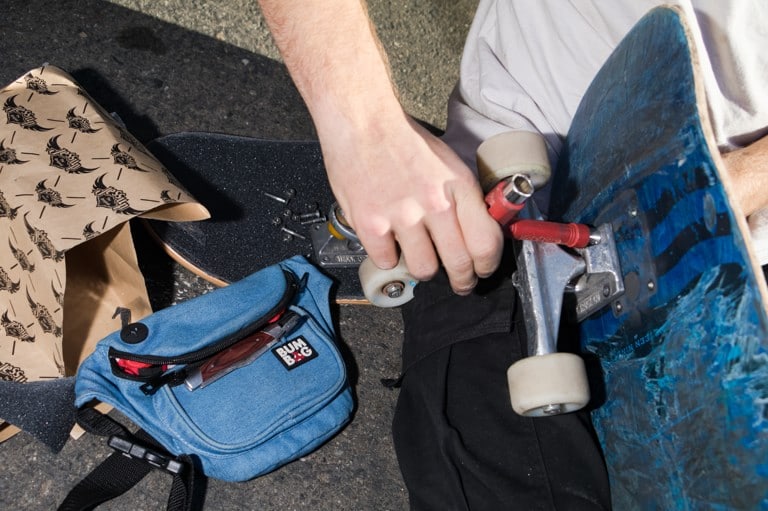 Stock up on sunglasses. These are by far the most likely item to get lost or broken. If you're the main driver, quality polarized shades are a game changer, but taking them out of the car can be risky. Keep your babies safe and throw on a cheap pair when you hit the streets. You can't go wrong with Vans' best-selling Spicoli Shades.
Heed Anakin's advice and "drink hella water". There's nothing wrong with chugging from the community jugs rolling around in the back seat, but you're gonna want a personal water bottle that you can keep clean and cold. Your shriveled tongue will thank you.
Sunblock & lip balm are easy to overlook. Your skin takes enough beating from the concrete. Be proactive and give your largest organ some love. It isn't easy to play catchup when your lips are already cracked and peeling.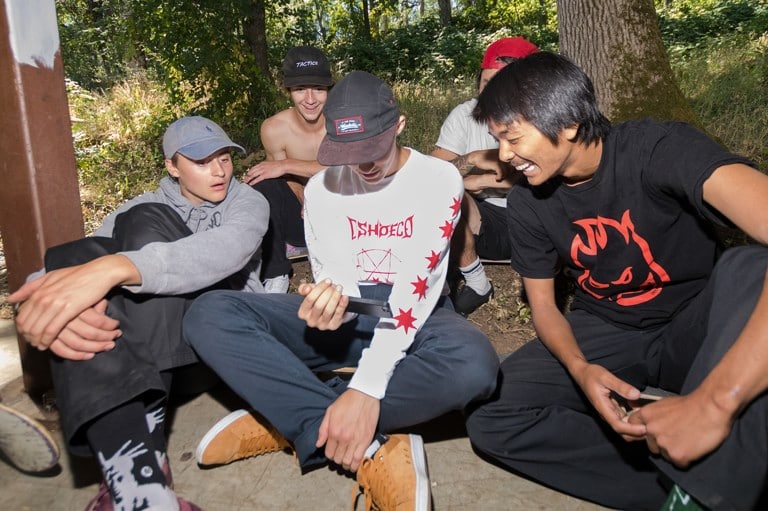 These days, phone is life. Admit it, you don't own a map and you've never been able to fold one properly no matter how many times your dad gave you step-by-step instructions. Plus, if you lose connection with the outside world, the ladies in your life will always assume the worst. Car chargers are a must, but plugins can be limited and they only work when you're on the move. Pick up a portable powerbank to stay juiced at all times.
If a trick isn't on the internet, did it really happen? Upgrade your insta game with Death Lens phone cases, lenses, and filming handles. Can't stand the driver's music? Pop on some headphones or blare out the car audio with a portable bluetooth speaker.
STEP SIX: SEND IT!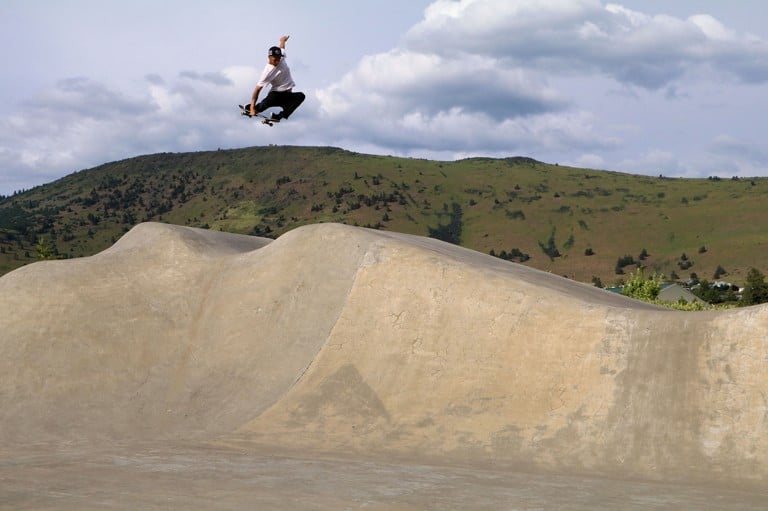 Wait, you just went shopping and didn't plan anything?! Hitting the road without a schedule is one way to uncover unforgettable stories, but careful planning usually helps avoid some unfortunate situations along the way. Hit that final blue button to check out our Keys to Road Trip Success for more info on how to line up a smooth trip and gather the other essential items that we might not carry here at Tactics.
Related Posts