How to Grip a Skateboard
Gripping A Skateboard Deck
Grip tape is super important for skateboarding because it keeps your feet from slipping off your board, especially when you're doing tricks. Some boards come pre-gripped, but others don't, so at some point, you'll probably need to grip or re-grip your own deck. Don't worry, though, because we've got you covered. In this article, we'll walk you through the steps of how to grip a skateboard deck. If you're a visual learner, we've also got a how-to video that you can check out. Alright, let's get started!
We'll keep it simple and break it down into 6 easy steps. Follow along or jump to the step you need help with -
---
Step 1. Gather Materials Needed To Apply Grip Tape
To get started, assemble the following materials, which you'll be using to apply the grip tape.
Grip Tape - You'll need a sheet of grip tape, which usually comes pre-cut for installation (about 9" x 33" for a standard deck size).
Razor Blade or Box Cutter - An individual blade or a box cutter is used to cut the grip tape. Your job will be a whole lot easier if it's sharp.
Screwdriver - To grind down the edges of the grip tape, you'll need a rounded metal rod. An old screwdriver works great for this purpose.
---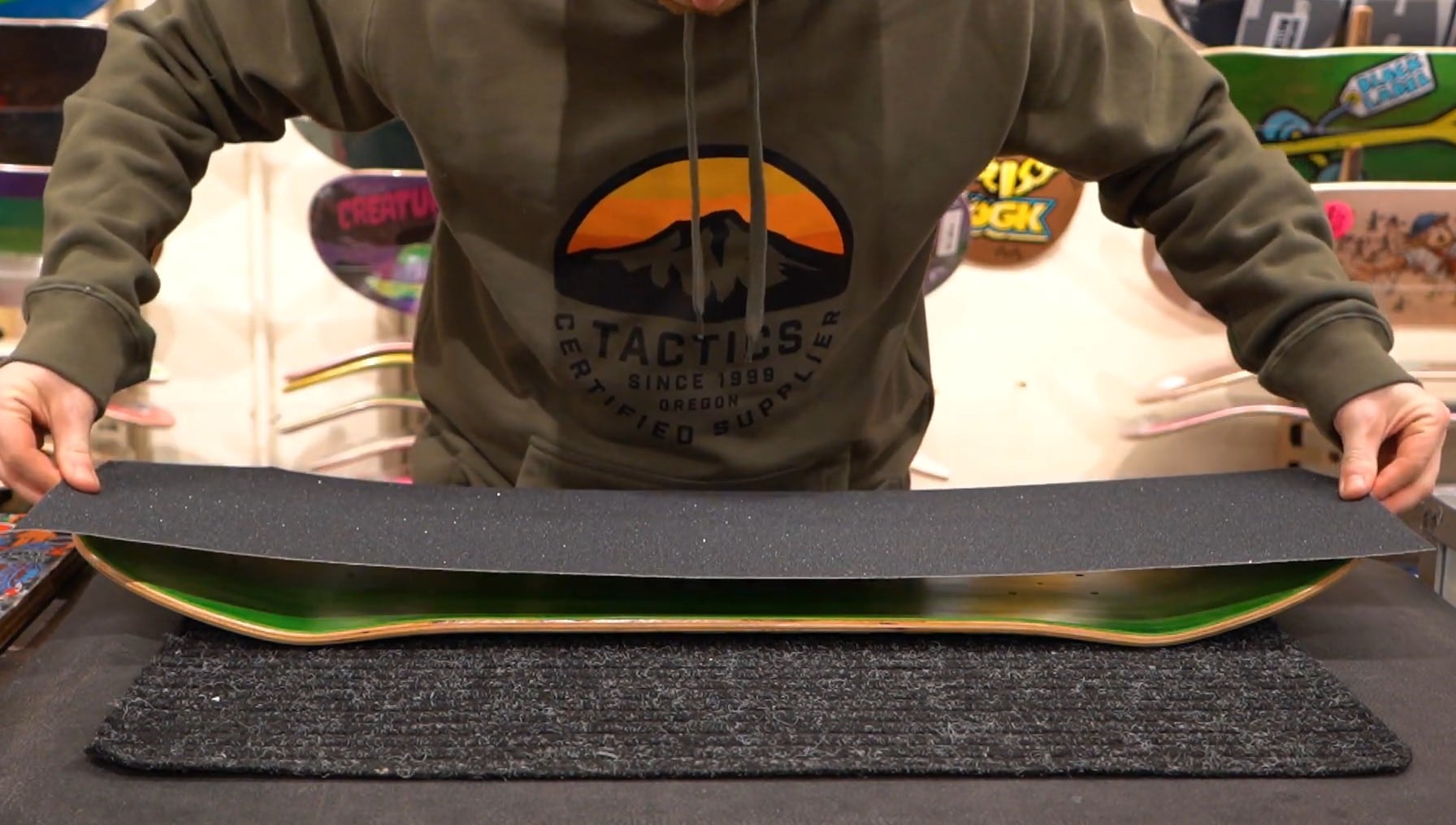 Start at one end of the deck – nose or tail, it doesn't matter. Take the sheet of grip tape and lay it on the deck so that it sticks over the end about an inch. (This will ensure that you have some extra material to work with when you're edging with the screwdriver in a few minutes.) Now check that the sheet of grip tape, when flush with the deck, extends all the way to the other end of the deck, plus an inch or two. If everything looks good, you are ready to apply the sheet permanently.
---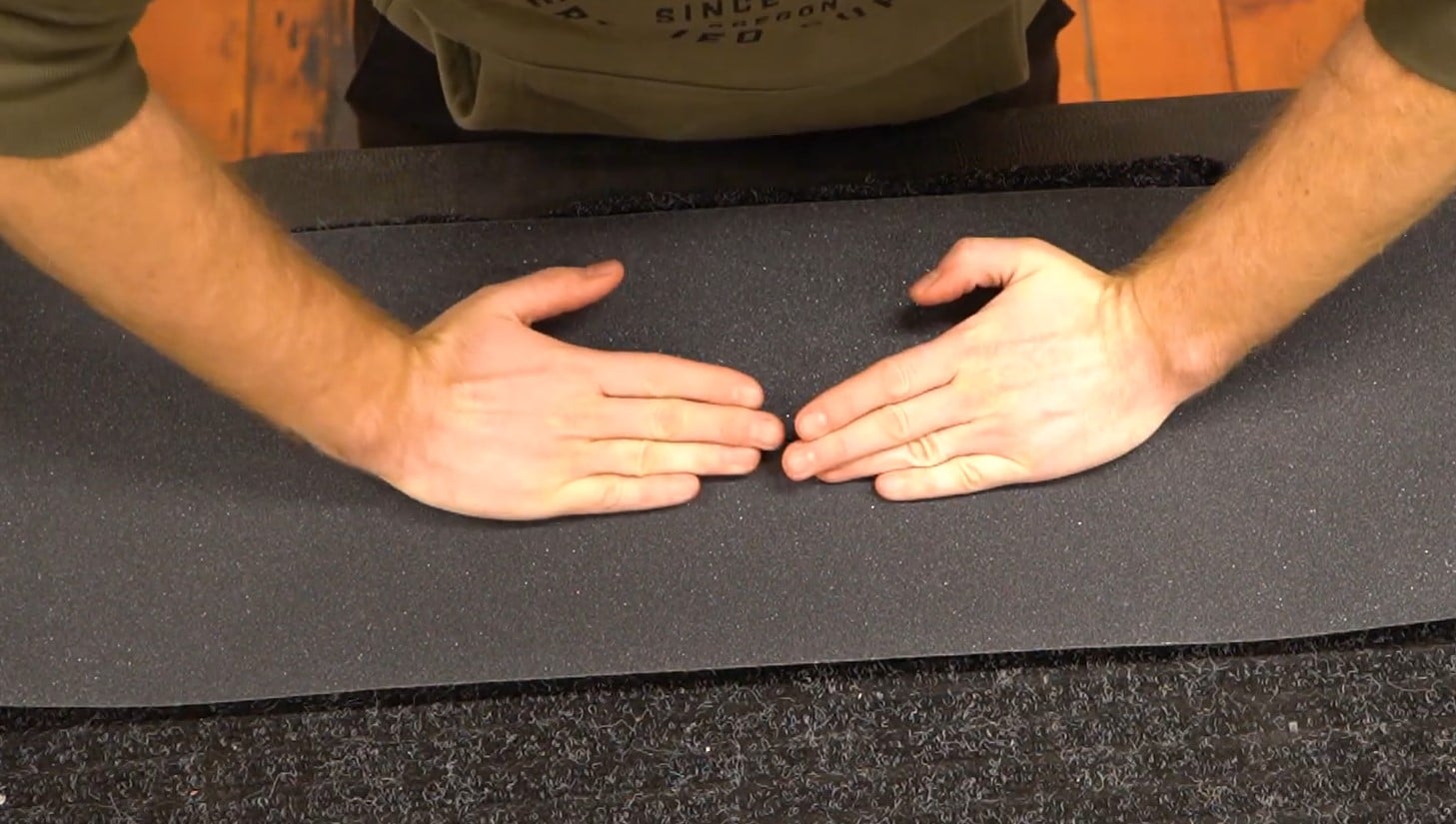 To begin, cut off a small corner of the excess grip tape that extends beyond the deck. Use this corner to sand down the deck surface. Ensure that you choose a corner that would otherwise be discarded. Then, peel back a small portion of the grip tape backing. Starting from the end of the deck where you initially lined it up, lay the sheet down, keeping it centered across the width of the board. Leave about an inch of overhang at the tip. As you work your way down the board, use your hand to press the grip tape firmly, gradually peeling off the backing. By the time you reach the other end of the deck, you should have a straight grip tape that slightly extends over the edges.
---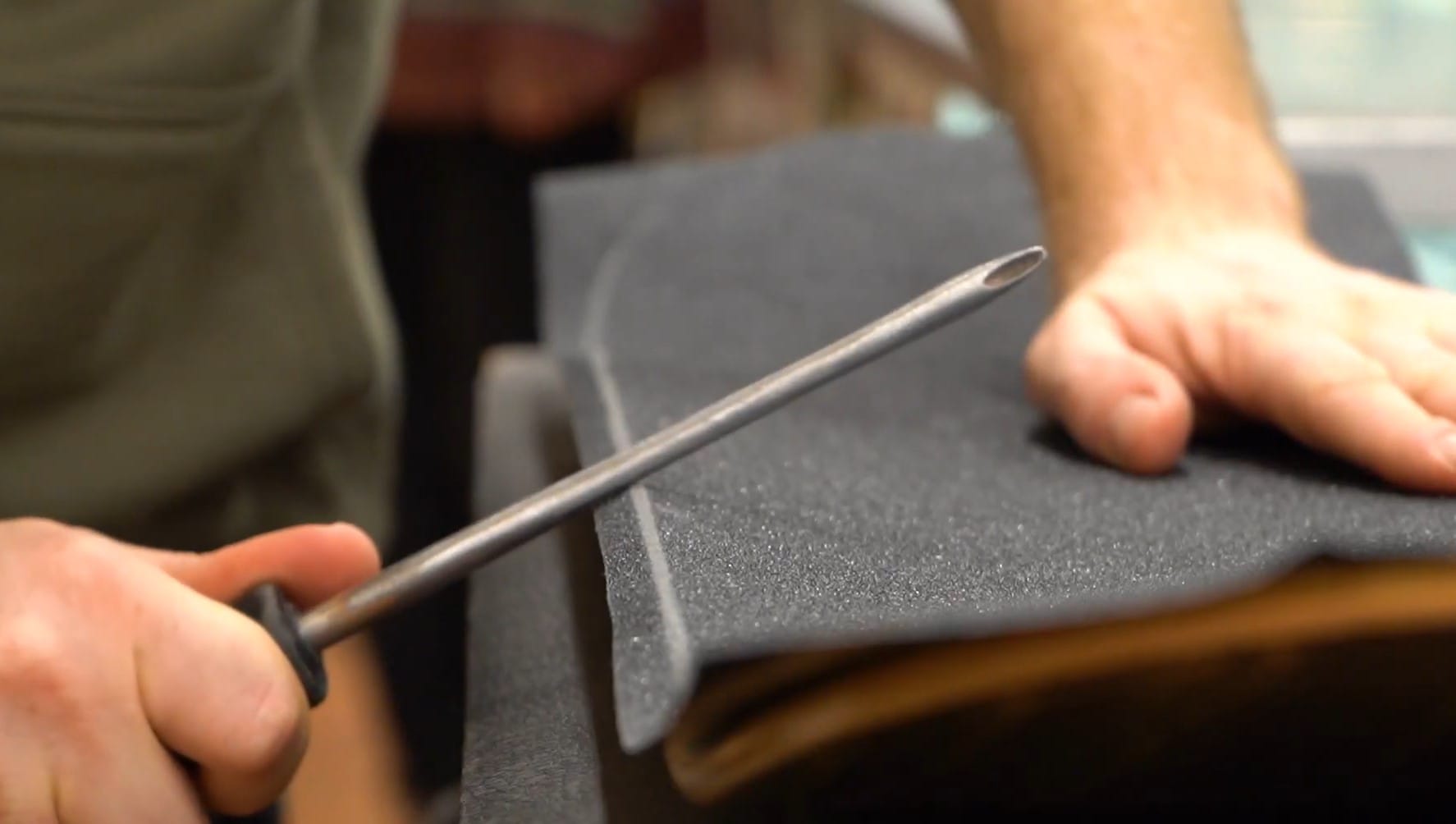 Start this step by rubbing the screwdriver's rounded end against the grip tape, creating an outline of the deck along the edges. Keep going until you see a noticeable white line in the material, which shows that the grip tape has been ground down along the skateboard's edges. This gives the board a stable edge that won't come off quickly. Moreover, the white line provides a clear indication of where to cut off the extra grip tape material in the final step. Now, all that's left to do is one more step.
---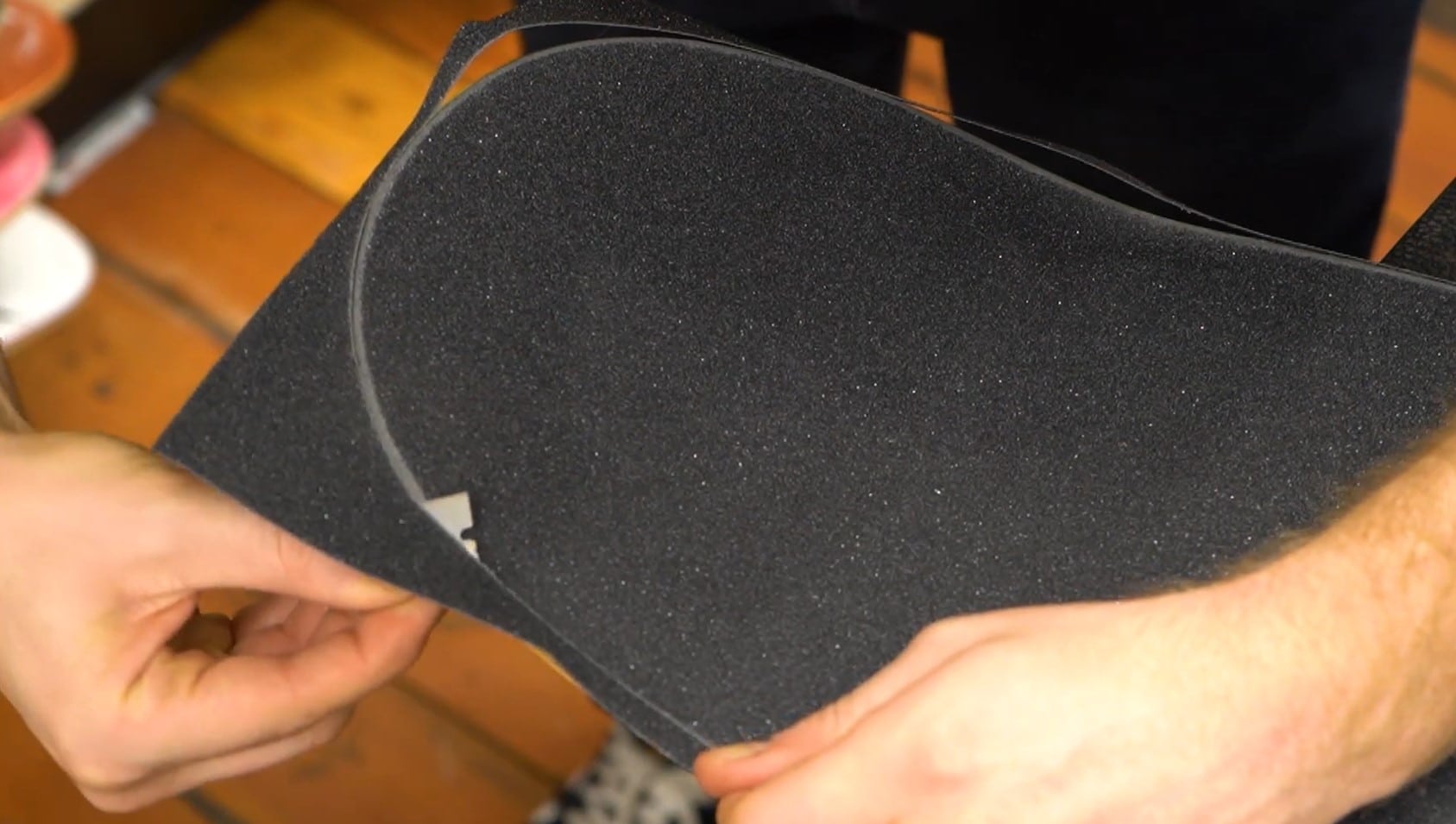 Using a sharp razor or box cutter, carefully cut off the edges of the grip tape. Follow the white line that you made with the screwdriver in the previous step; not only is it an excellent guideline, but the material there is weak so it's easier to cut through. When the scrap pieces have been removed, your board should look nearly complete. All you need to do now is take that screwdriver and round down the edges again. Rub them into the skate deck to provide a good transition between deck and grip tape, and to make sure that the material won't peel off. Tada! All finished.
Now you are ready to assemble all of the parts and build yourself a complete skateboard. Check out our how to build a skateboard guide for more details.
---
Keep Learning
---
---
Still Have Questions?
If you're still curious about how to grip a skateboard or just have questions about skateboards in general, rest assured that we have the resources to help you out. Our customer service team is highly knowledgeable and can answer any questions you may have about these shoes or other skateboard equipment. You can easily reach out to them by phone or message.
Additionally, if you are in Portland, Eugene, or Bend, feel free to visit one of our local shops and speak to one of our friendly and helpful retail employees. They'll be more than happy to assist you and provide any information or guidance you need. Don't hesitate to reach out to us - we're here to help!
Customer Service:
Call us toll-free at 888.450.5060
Text us at: 888.450.5060
Monday - Friday, 8 a.m. - 6 p.m. Pacific Time
Saturday - Sunday, 9 a.m. - 5 p.m. Pacific Time