Best Skate Shoes | Top Picks & Popular Pairs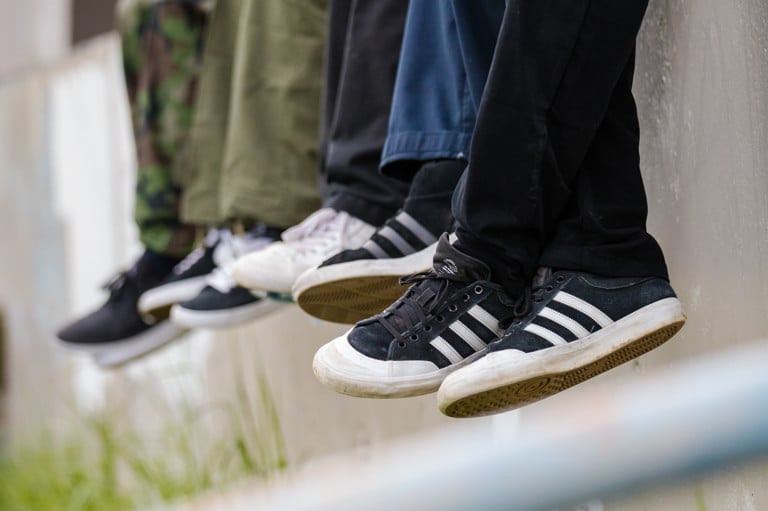 Everyone has feet, and unless you have the gnarliest calluses around, you probably value a quality pair of kicks. With hundreds of options, decisions can be difficult, so we lined up our favorite skate and casual shoes to make your life easier. Whether you're a park rat, beach bum, or street junkie, we've got some easy wins to fit your schedule.
---
FRESHIES: BEST NEW MODELS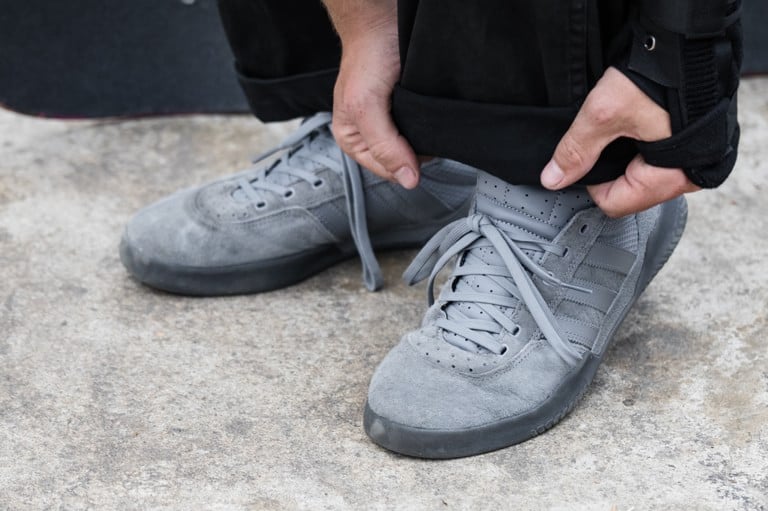 Lace up the latest models that are sure to become classics. There's a ton of crazy trends out there and not all of them stand up to the test of time. We've put each of these shoes to the test and are hyped on their all-around comfort, flexibility, support, and style. Find your new favorite.
Standouts for 2018 include the adidas City Cup and Nike SB Team Classic. Both offer slim cupsole constructions with immediate comfort, flexibility, and better than expected support. We're also excited about Riley Hawk's second pro model from Lakai. Its slip-on build, flexible vulcanized construction and Deluxe-Lite liner make it a true do-it-all shoe. Finally, it's hard to beat the Vans Chima 2 for its classic Vans board feel with an upgraded triple density insole, plus a subtle rubber toe cap and Duracap underlays for lasting durability.
STAPLES: BEST SELLERS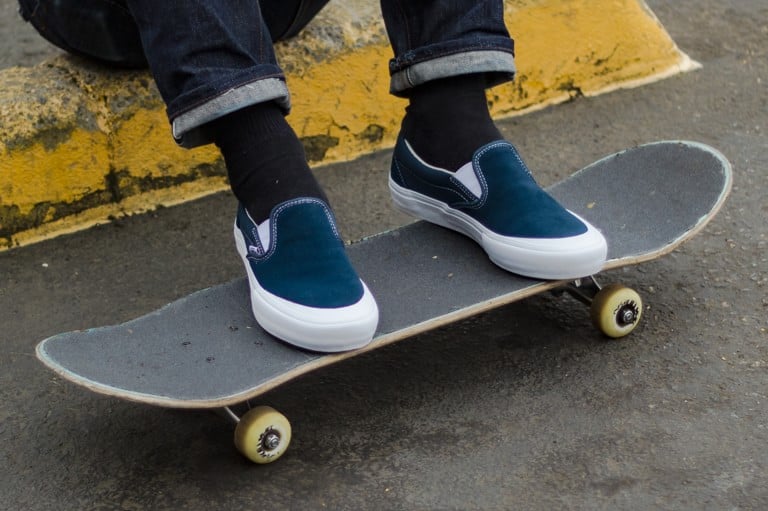 Creature of habit? Don't eff around with the trendy new tech. Stick with the tried and true favorites that have been keeping feet happy for years. The people have spoken, and these all-time best sellers are an easy win for any type of human.
You can't go wrong with the comfort and convenience of the Vans Slip-On Pro or the timeless style and board feel of the Converse CTAS Pro High. For a little more cush around the collar, check the adidas Busenitz Pro or the éS Accel Slim. Both offer lasting durability and superior board feel compared to most cupsole shoes.
VULCS: BEST BOARD FEEL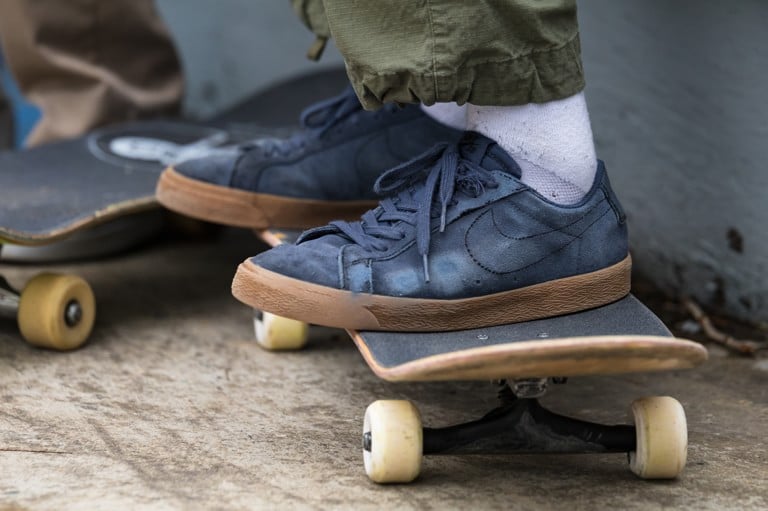 Looking for a shoe that's good to go as soon as you slip them on? Low profile vulcanized shoes break in quick for natural board feel and flick. Perfect for techy tricks, casual wear, and anything in between. Throw 'em on and hit the streets.
The Vans Authentic Pro is a simple casual shoe, upgraded for skateboarding with an UltraCush insole and Duracap underlays for support and durability. Court style uppers lock the Nike SB Blazer and adidas Matchcourt around your feet for natural response and unbeatable board feel. Both styles are available in a variety of high, low, and toecap options. Last but not least, don't sleep on State Footwear! Every State shoe offers immediate flexibility and long-lasting support with a polyurethane insole that doesn't pack out over time. The Keys Slip-On is an easy favorite.
CUPSOLES: BEST SUPPORT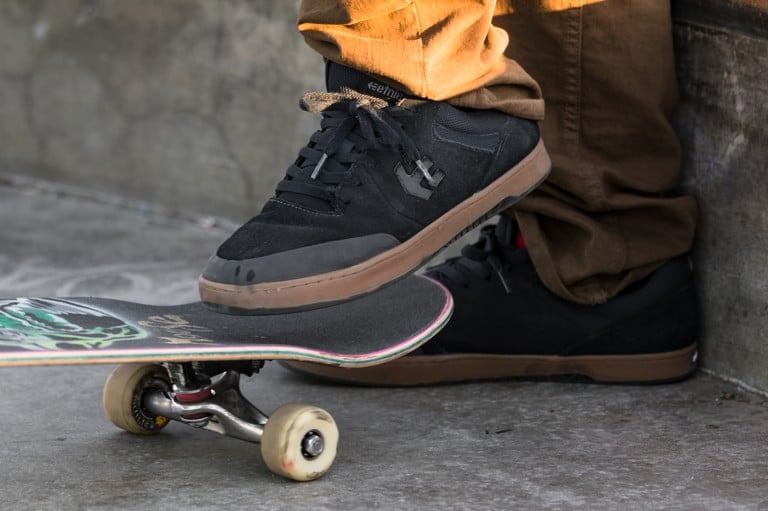 Hard ground hurt feet? We feel your pain. Cupsole shoes offer more cushioning to pad heavy landings and keep your feet healthy. They typically take a little longer to break in, but last longer in the face of daily abuse. Perfect for all day sessions and senders for the enders.
The Etnies Marana is easily the king of the category, with built in STI Evolution midsole support and a bombproof Michelin outsole, these shoes can handle a month of heavy skating from the "Wolverine" Chris Joslin. Emerica's Reynolds G6 brings design cues from "The Boss"'s earlier models with multiple layers of reinforcement on the toe and a pour in G6 midsole that makes it one of the most comfortable and supportive shoes we've ever skated. A throwback to the late 90s, the DC Kalis Lite brings lightweight support and that big puffy tongue you've been craving. While the Vans Kyle Walker Pro has the shortest lineage of the group, it should not be overlooked. Its hybrid Waflecup construction and and UltraCush insole offer comparable support while allowing a quicker break in time and all-around performance.
SANDALS & SLIDES: MOST CASUAL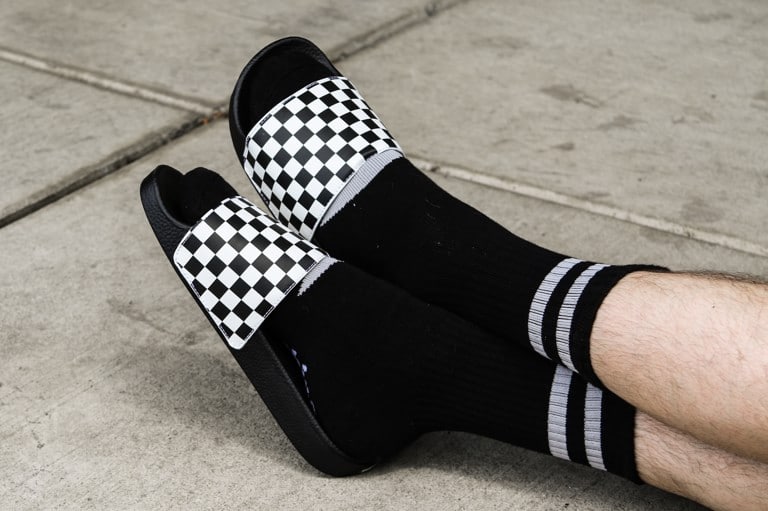 Kick back and feel the breeze. If you don't already have a favorite pair of sandals, you don't know what you're missing.
RUNNERS & CHILLERS: MOST COMFY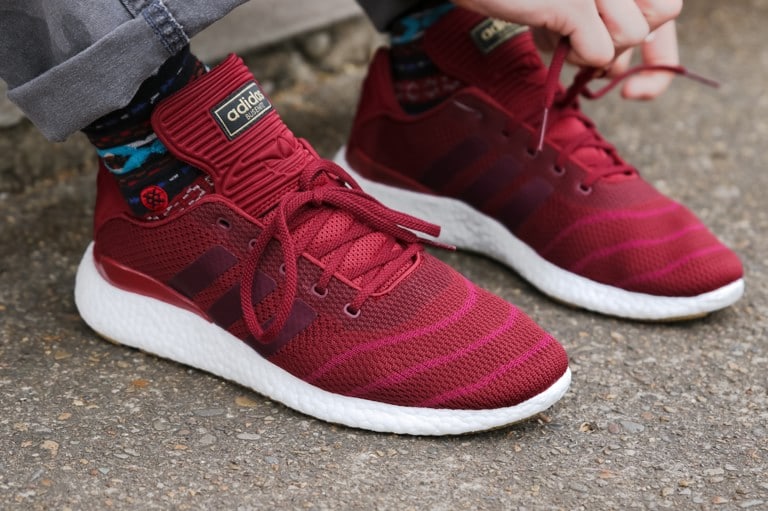 Unfortunately, you can't skate all day every day. When your body aches or your work gets in the way, throw on a pair of lightweight, breathable runners for cushy comfort and feel the relief in every nerve from the tip of your toes to the back of your brain.
OUTLET: BEST BUDGET BUYS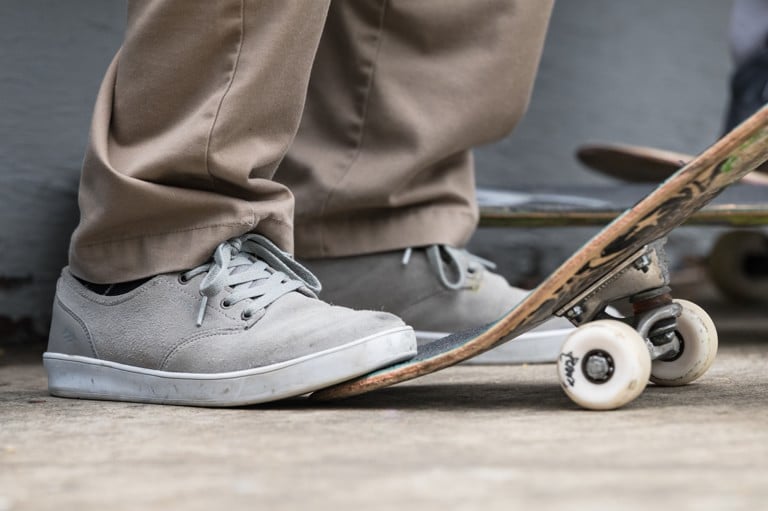 If you're a dedicated skateboarder, it's never easy to support the obsessive habit of scraping suede on grip tape. Luckily, you can save a lot of cash by combing through our selection of on-sale shoes. It's hard to pass on the freshest footwear, but last season's colorways skate just as well.
Related Posts