Nike SB Ishod Wair x Magnus Walker Event Recap
There's something special about two different people sharing a common bond. As skateboarders we experience this through meeting other skaters at the park, at a spot or while traveling. The other facets of our life are put on the backburner as we bond over our love and enthusiasm for the very thing that brought us together. The Nike SB Ishod Wair x Magnus Walker Dunk High is the result of a professional skateboarder and a fashion icon commemorating their love for Porsches. Although the shoe released in late June, Nike SB was able to deliver some leftover inventory which serendipitously aligned with Magnus being in town for a car event. A few strings were pulled, arrangements were made and the Urban Outlaw was down to attend the in-person raffle at our Portland store.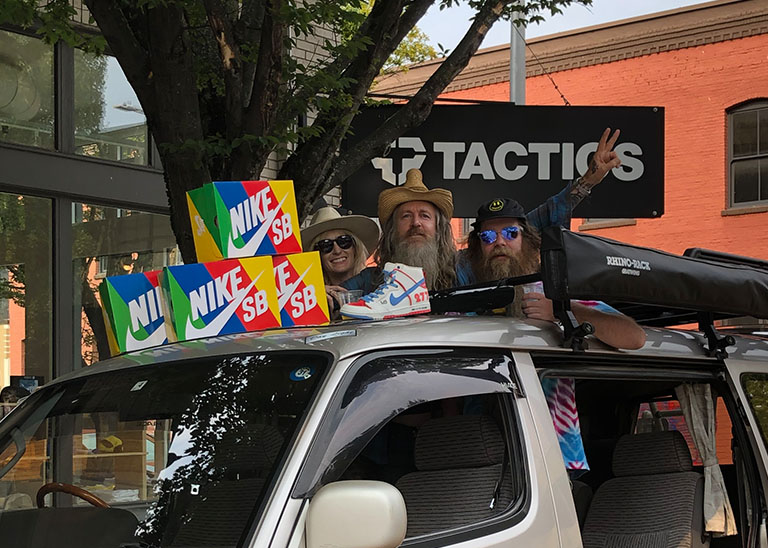 The morning started at 8 am with an 'all makes welcome' car show in the parking lot of OMSI organized by former Nike SB PLM, Stephen Pelletier, known by fans and friends as 'Pelle' who can also be largely credited for making the Nike SB Dunk craze what it is today. The organic gathering known as @donutsanddrip encourages attendees to bring along some coffee and donuts to enjoy while bonding over custom rides. The majority of the lot filled up quickly with vehicles of all kinds including some outback-ready Land Rover Defenders, Porsche 911s, and of course, Pelle's custom 1995 Toyota High Ace. Cars were drooled over, donuts and coffee enjoyed and then the man of the hour, Magnus Walker rolled in. A crowd quickly gathered and Magnus went to work by greeting each and every individual fan, handing out raffle tickets for the in-store release later in the day. To add to the chaos, he brought along 5 pairs of the 277 Dunks to give away on the spot. The few lucky winners were hand-picked by Magnus according to their shoe size to ensure they would be wearing them on their way out and a rock-paper-scissors battle even broke out. Everyone who missed out on snagging a pair at Donuts and Drip was eager to get to the shop for another crack at victory.
To see a full write-up on the Donuts & Drip event, along with some epic eye candy, head on over to SpeedHunters.com.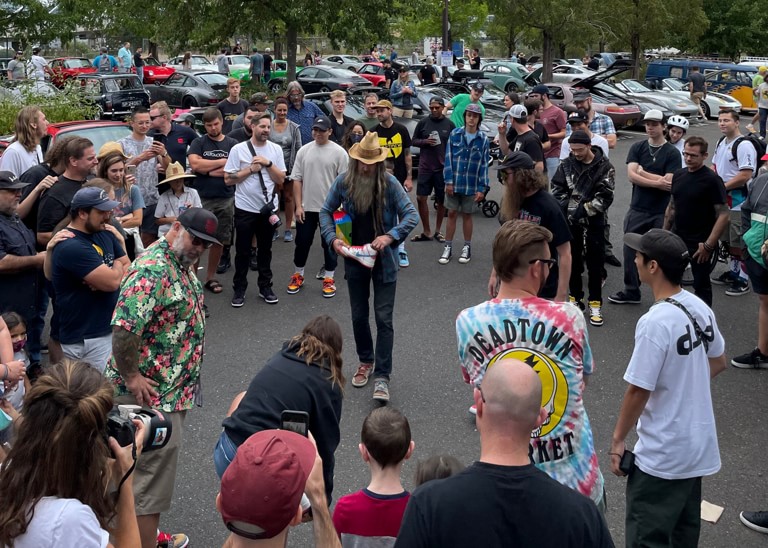 The line for raffle tickets at the Portland shop was wrapped around the block by 11:30 and everyone who showed up received a ticket. Magnus and his crew arrived just before noon adding to the excitement. He grabbed the megaphone and graciously addressed the crowd, thanking everyone for their support before stepping inside to sign boxes for the winners. Magnus is a true professional when it comes to meet and greet events. Extra sharpies on hand, signature Hot Wheels to hand out, and boundless energy even after personally greeting hundreds of fans made it all look like just another day for the man. Magnus made it crystal clear how much he appreciated the opportunity to connect with sneakerheads, car enthusiasts, and skateboarders alike. This event was a perfect reason to gather together and bond over our common interests.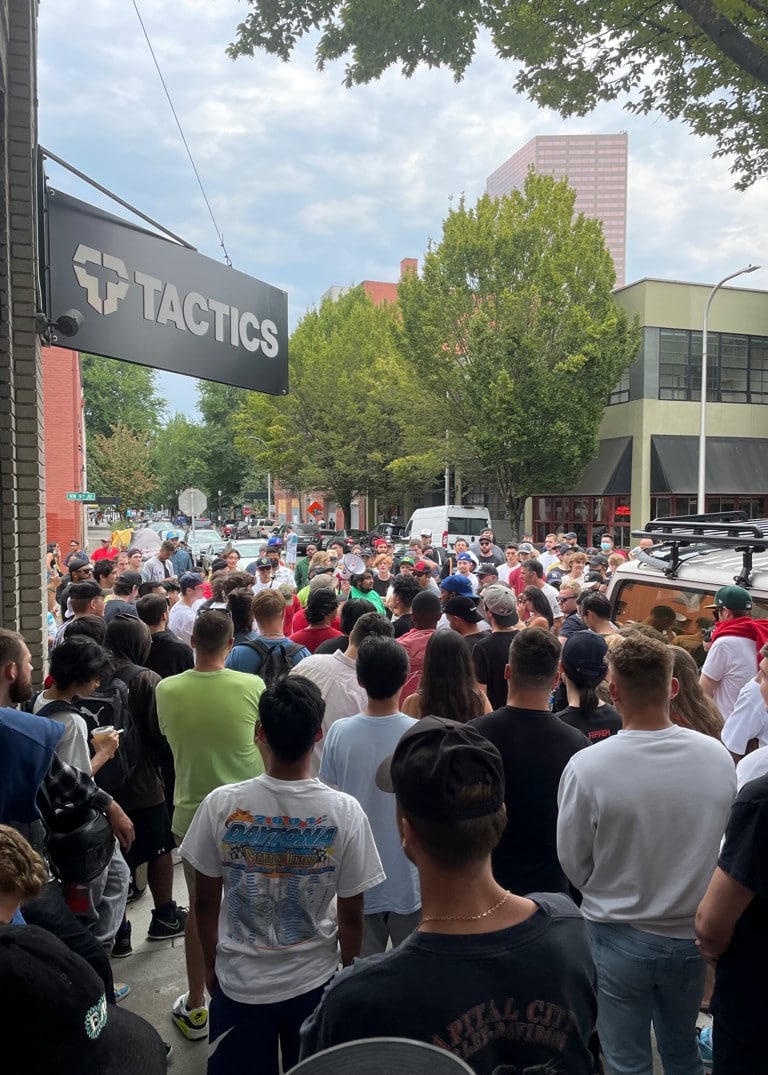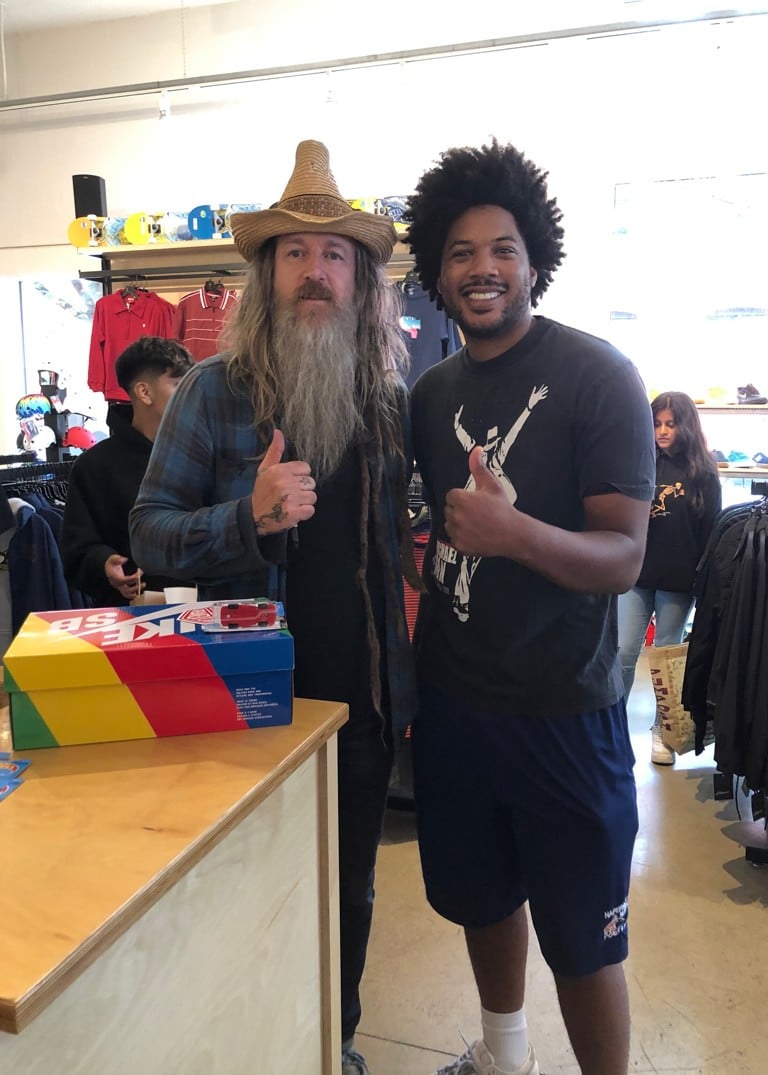 We would like to extend a special thanks to Magnus Walker, Pelle, Hannah Elliott, and of course, Nike SB for making it all happen.
Related Posts