Tactics in Tokyo | Anakin Senn & Dalton Dern

Our time in Tokyo was a blur of heavy skate sessions, train-line teleportation, crotch drenching humidity, ramen induced comas, hot saki hangovers, sheer amazement, udder confusion, endless laughter, and some of the wildest shit we've ever seen.
We arrived in the city with a massive group of nearly 20 Northwest skaters looking to explore the concrete jungle for the first time. The crew fractured immediately in pursuit of mismatched goals, but converged occasionally to spark up a session, knock back sushi rolls and shout "#homiekanpai" (cheers homie) over a chorus of clanging pints.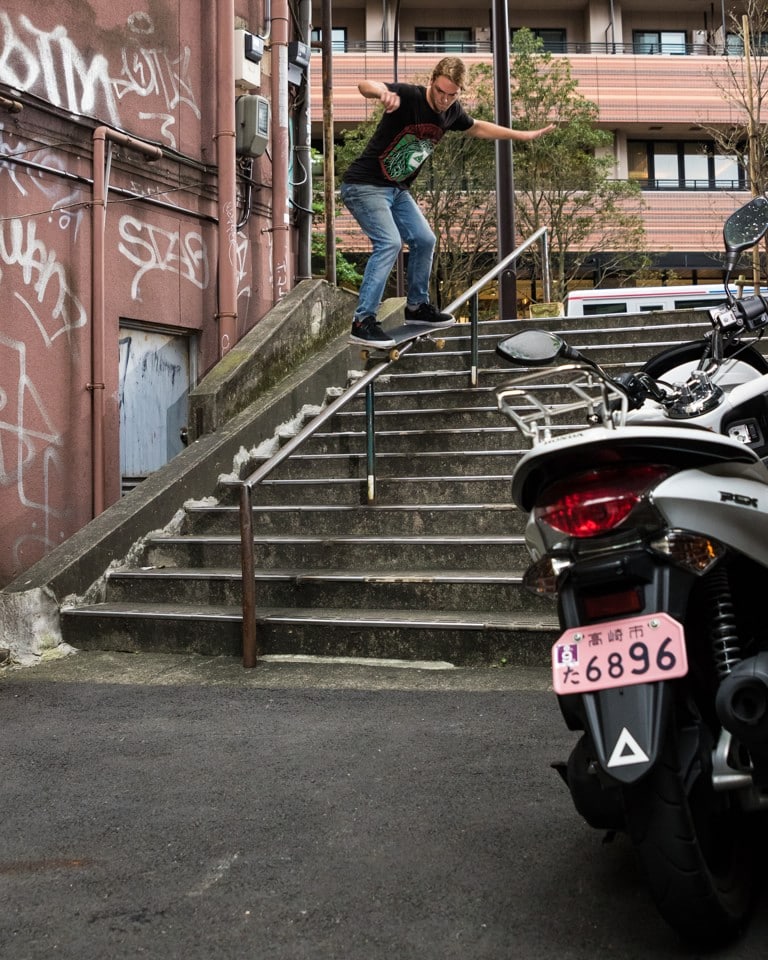 While the Quartet Skateboards crew embarked on a VX journey in SD, I had the pleasure of following Anakin Senn & Dalton Dern through the dense environment with an absurdly heavy bag-o-cameras. Their ATV styles stacked up well on the funky features, and we gathered a handful of keepers and the healthy helping of "shots for the gram" that you see now.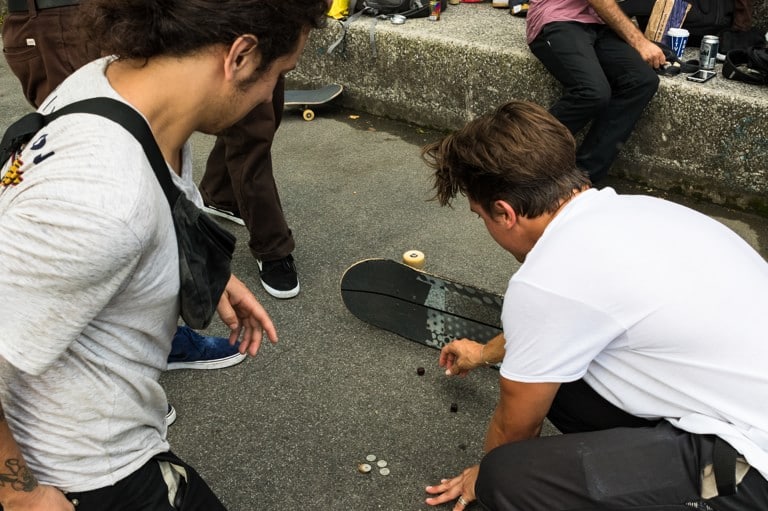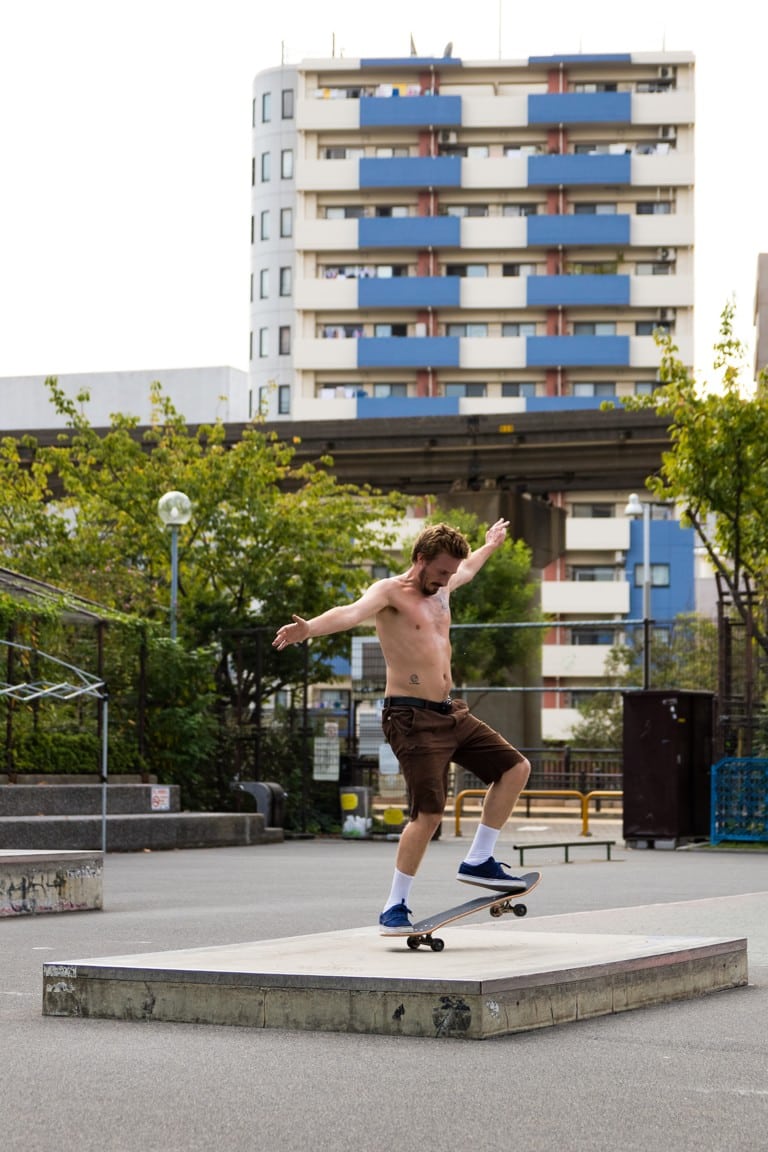 Despite the city's uniquely skateable architecture, it's illegal to skate on all streets and sidewalks. We spent most of our days exploring the expansive urban environment and sneaking in a few quick tricks on one-of-a-kind spots before getting the boot from a furrowed brow and an enthusiastically displayed set of crossed arms forming the shape of an "X" on the chest of the disturbed party.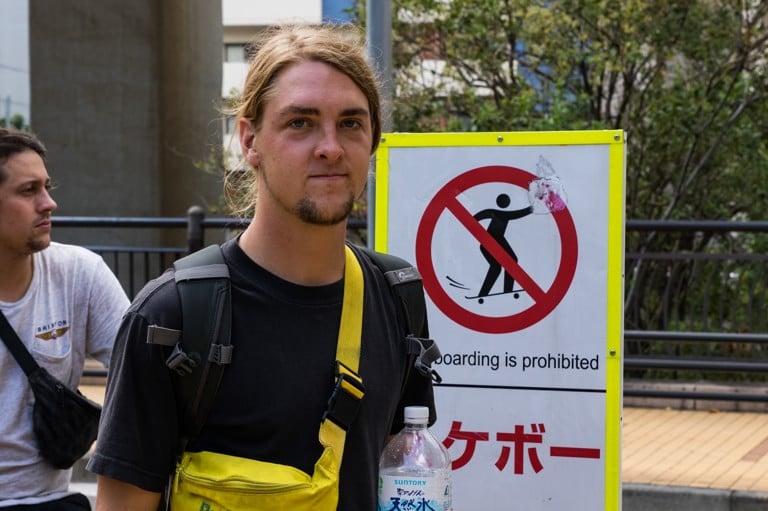 We regularly encountered this seemingly universal "no skateboarding" symbol during our journey. If you make the trip to Tokyo, which you absolutely should, our biggest pieces of advice are ones that we did not always follow ourselves.
Pack lightly and stay in small groups so you can cover more ground and move quickly when you get the "X". Check your touristy boxes during the day and skate the streets at night to avoid the heat and unhappy onlookers. Do your research and get in touch with local skaters before you go. A trusty guide can turn a shit show into a well-oiled machine.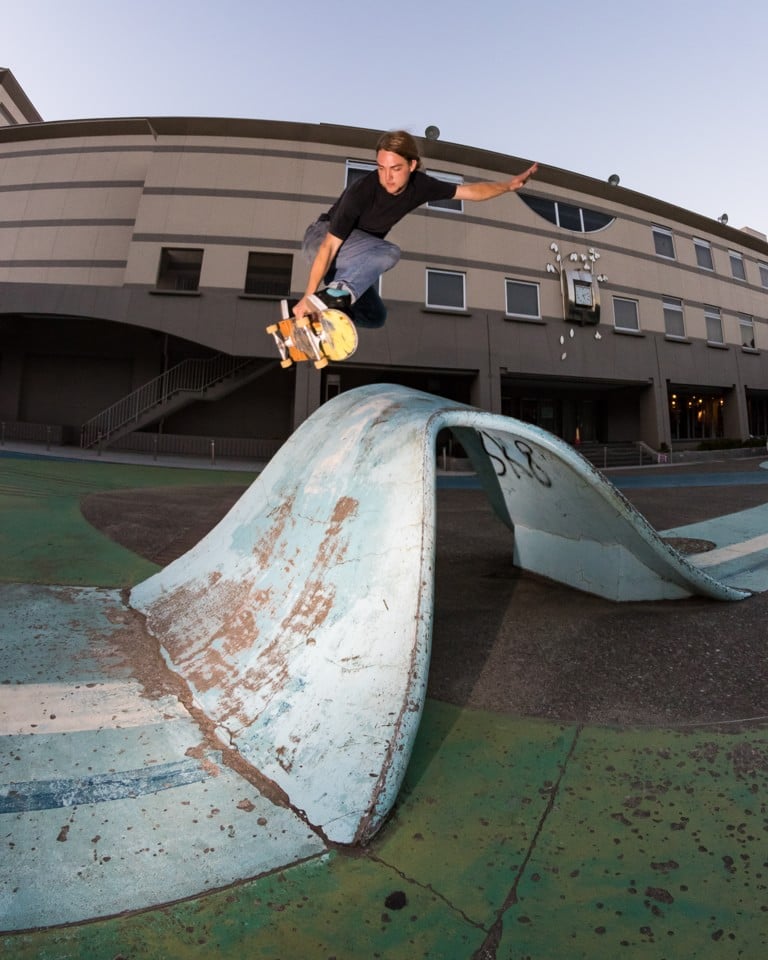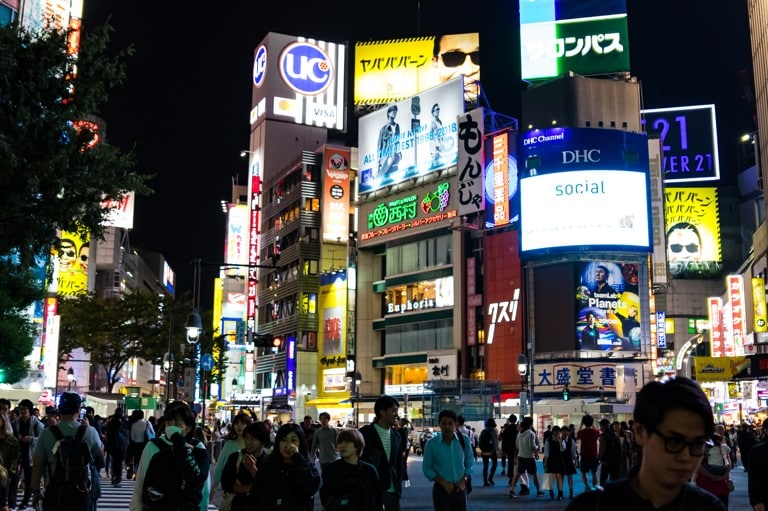 Shibuya's iconic square is packed with pedestrians 24/7. If you can handle the chaos, there's great food and some solid spots nearby. The neighborhood is also home to a smoky basement skate bar called Beatcafe that feels like another world from the hectic streets above. Legendary photographer Atiba Jefferson came through with the Emerica team and DJ'd two of the nights we were in town. It was out of control.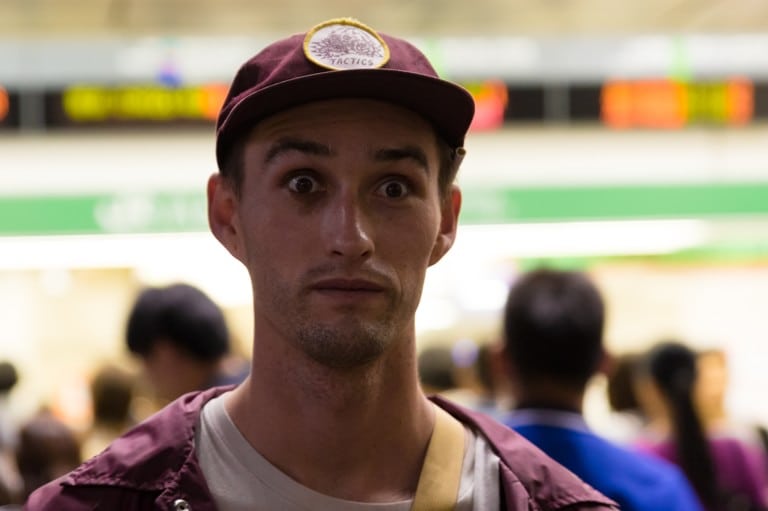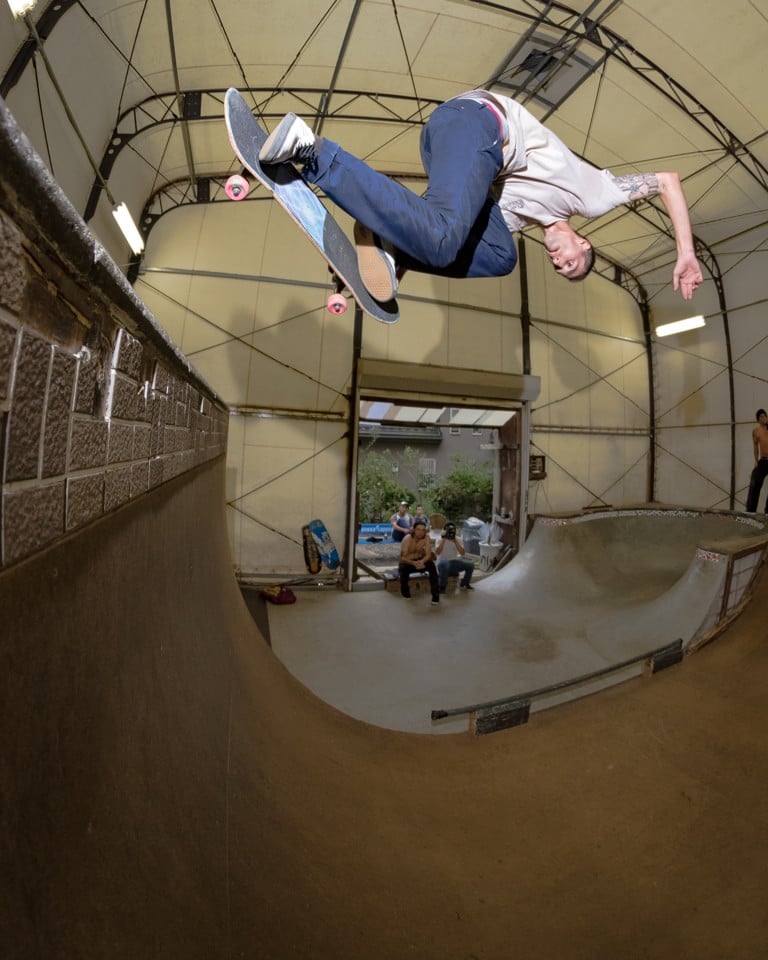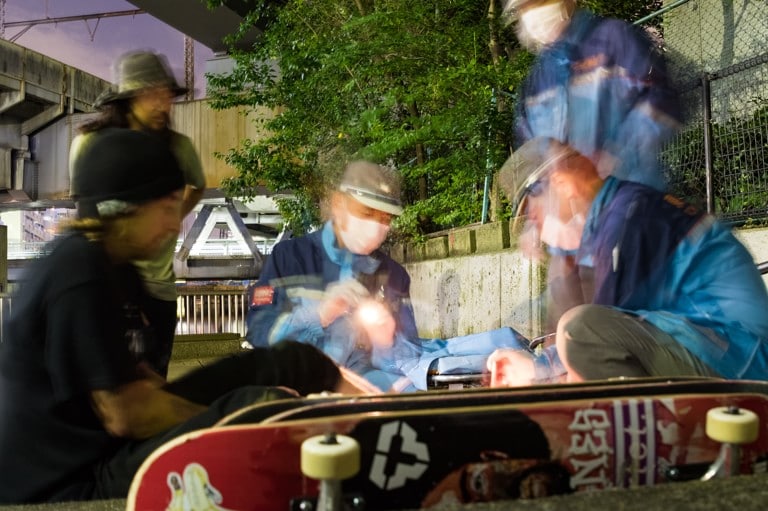 Dustin "Woofie" Brown busted his leg on a late night caveman boardslide. It sucked, but luckily Japan's health care system is way better than America's. These homies helped him out for much cheaper than it would have cost him back in the states. Unfortunately, there was nothing they could do about the cell phone he lost in the cab on his way home from the hospital... Heal up buddy.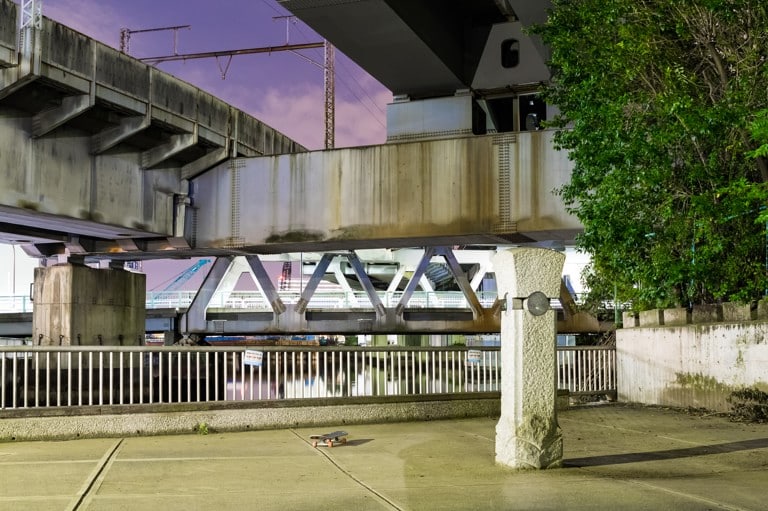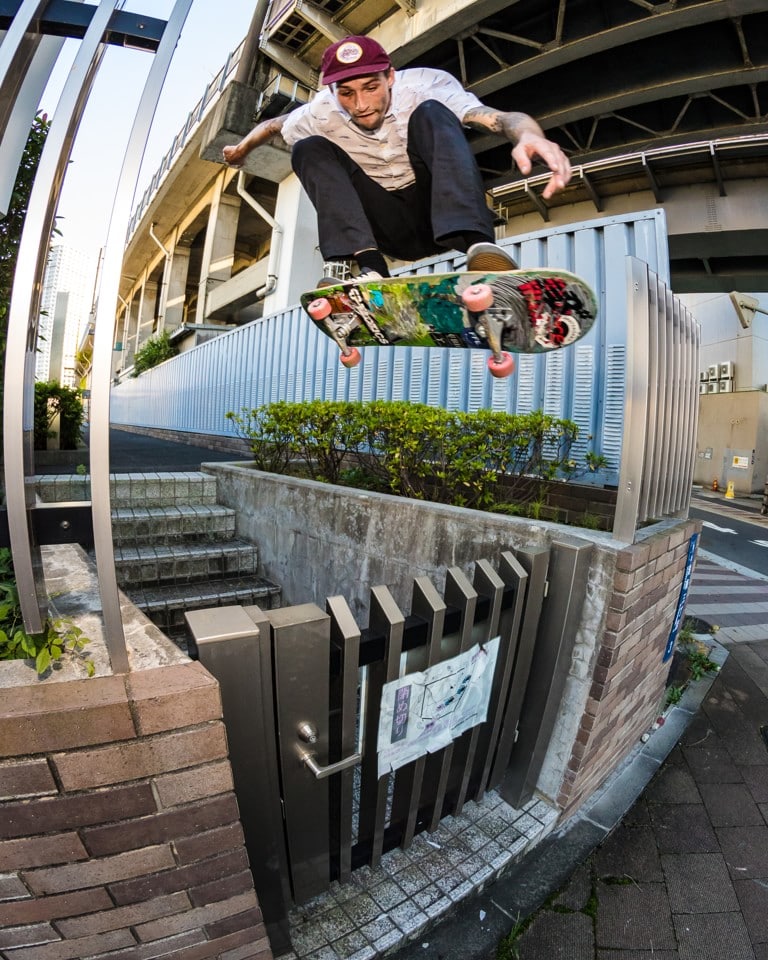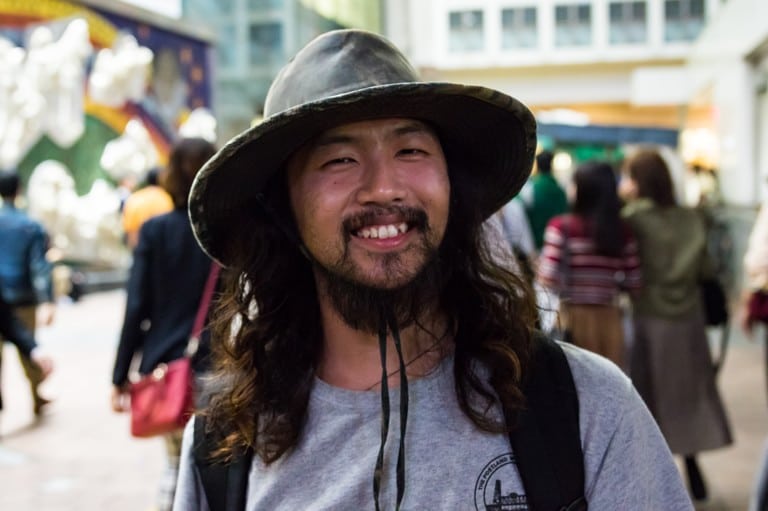 Through the ups and downs, one thing was consistent. Our aptly named local guide, Hiro Yamada, had our backs through it all. He took time out of his busy schedule of styling hair for beautiful women to bring us to epic spots and steer us out of more than a couple sticky situations. Arigato!
Related Posts