Alex Lobasyuk | Transworld Check Out Part

"Composed, talented and resilient", Karl Watson said it right. Alex Lobasyuk took a beating last year with some nasty slams, but it only made him better at techy ledge lines and didn't stop him from dialing in those same tricks on some sizeable handrails for his Transworld Skate "Check Out" part. It's been a pleasure to watch him grow over the years and we're looking forward to great times and even bigger things for him this year.
---
Get to know Alex in his quick "Check Out" Q&A:
Age: 18
Home: Portland, OR
Sponsors: Tactics, adidas
New Year's Resolution: Stay in the streets.
Best style: Miles Silvas.
Newest music in your phone: Keith Sweat.
Next skate trip: Nothing yet.
2019 will be the year of the: Ligma.
Recommended IG follow: @shrimpdaddy.
Video part you watch before a session: Any Bobby Dekeyzer part.
Last trick filmed: Ledge line in Long Beach.
"Composed, talented and resilient. The three things that come to mind when I think of Alex. The Northwest has created yet another ripper." —Karl Watson
---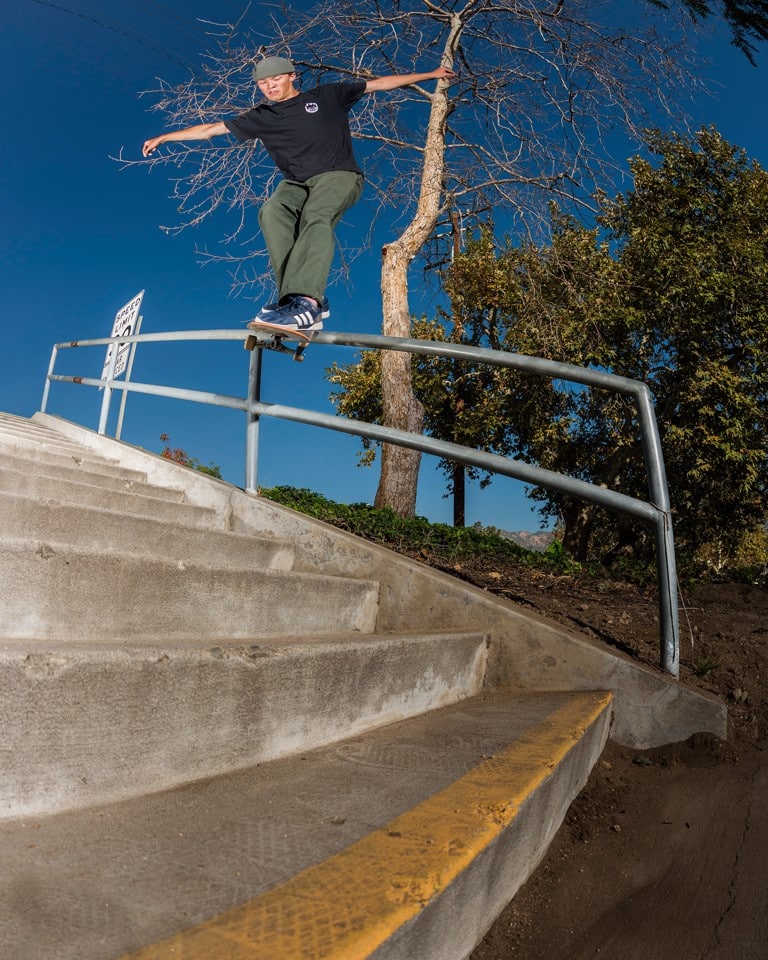 Related Posts