Best In Snow | All Mountain Machines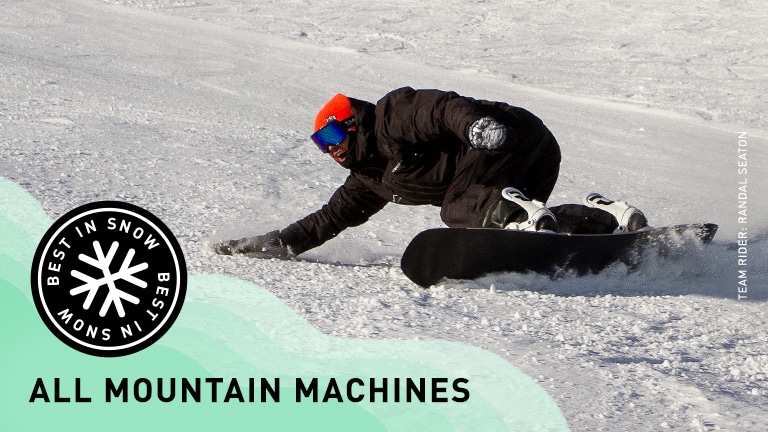 You're here because you need one board to do it all, no matter what the forecast calls for. From crispy corduroy and perfectly manicured park jumps to waist deep powder and choppy side hits, these All Mountain Machines have the tech and design to give you confidence and control no matter what you encounter on the mountain. Hit the blue button below to shop our full selection of all mountain snowboards, or cruise our top picks below to find the perfect match for your personality.
Lib Tech Attack Banana HP C2E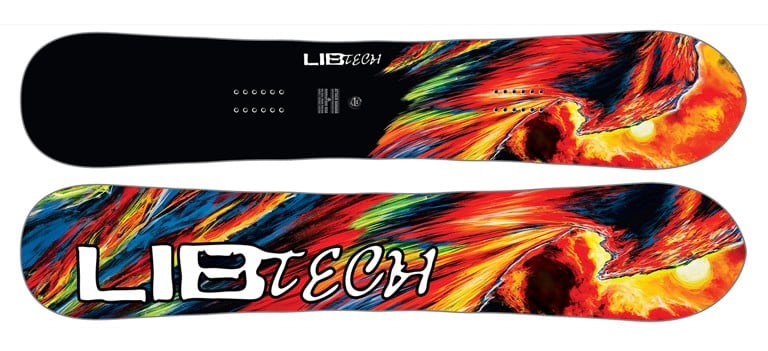 Attack the whole mountain with confidence on this versatile, quiver killing, all mountain freestyle deck. A more aggressive version of the coveted Lib Tech Skate Banana, the Attack Banana has the playful agility of its younger brother with more pop and power for wind lips, side hits, and all the powder you can handle. Featuring an easy riding C2E rocker/camber profile, this board has the finesse you need for slow speeds and the drive and stability you want when straight lining it down your favorite run. Upgraded Horsepower construction creates a lighter and smoother ride for extra hang time, and faster more precise carves. An in-house favorite at Mervin and the go to board for Lib Tech rider and all-mountain RULER, Phil Hansen, this board can do it all.
Shop 2018 Lib Tech Attack Banana
YES Basic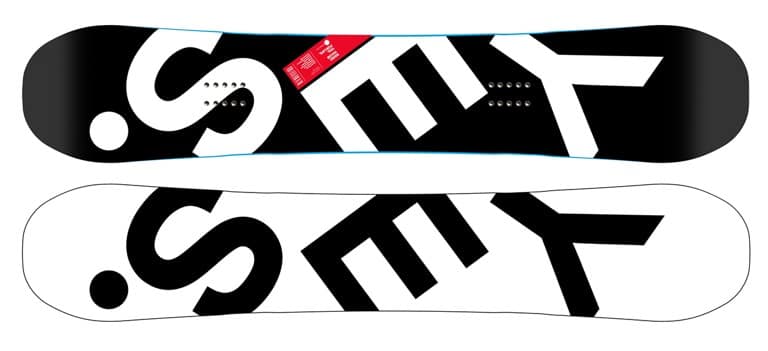 Looking for a board that can "basically" do anything? The YES Basic has you covered. The true twin shape makes switch riding a breeze for quick laps through the park or lofty backside 180's in powder. Its CamRock profile and Underbite Edges ensure you have the stability and response you need between your feet for precise pop and edge initiation, while offering rocker in the tips to keep you afloat on those deep days. Don't let the name fool you, this board is anything but basic. From groomers and side hits to park laps and pow slashes, the YES Basic is a go anywhere, ride anything all mountain machine.
Never Summer Proto Type Two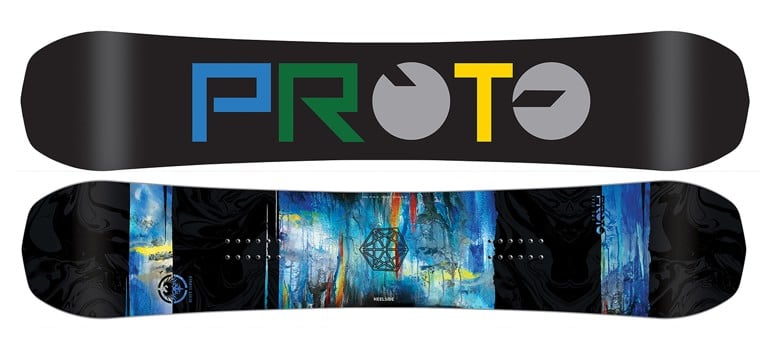 With exceptional edge hold and plenty of pop, the Never Summer Proto Type Two has been morphed into a carve everything, slash anything asymmetrical all mountain twin. Designed for rocker lovers who want an aggressive ride, the Ripsaw Rocker Camber Profile provides an ideal blend of float in powder with stability on hard pack. Trenching out deep heelside turns is a breeze thanks to the asymmetrical heel sidecut which provides added grip and edge to edge response. With a medium flex, the Proto Type Two has all the power and float you need to charge the whole mountain in any snow conditions.
Shop 2018 Never Summer Proto Type Two
Capita Defenders of Awesome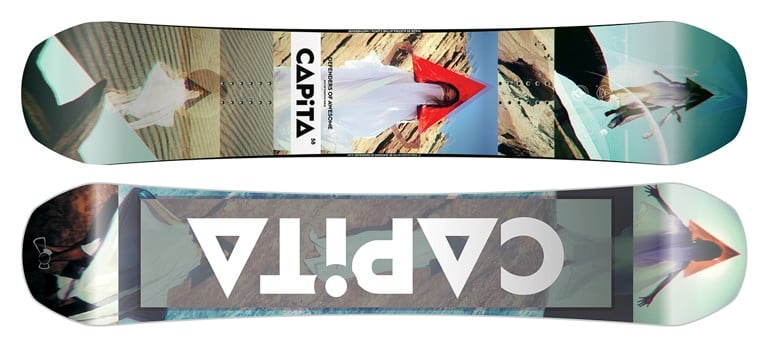 Snowboarding is pretty awesome and this board intends to keep it that way. A consistent Transworld Good Wood Award winner, the Capita Defenders of Awesome (DOA) is built for camber lovers that want all mountain versatility. Sticking to its roots, the DOA utilizes traditional camber underfoot for pop and stability while incorporating flat zones towards the tip and tail to give you more float in powder and more playfulness in the park. Kevlar bound side walls and carbon fiber beams add strength and rigidity for top of the line performance and board control in all snow conditions. The whole mountain is your temple, protect it with the Capita Defenders of Awesome.
Watch the DOA in action in our on snow rider review.
Shop 2018 Capita Defenders of Awesome
Burton Deep Thinker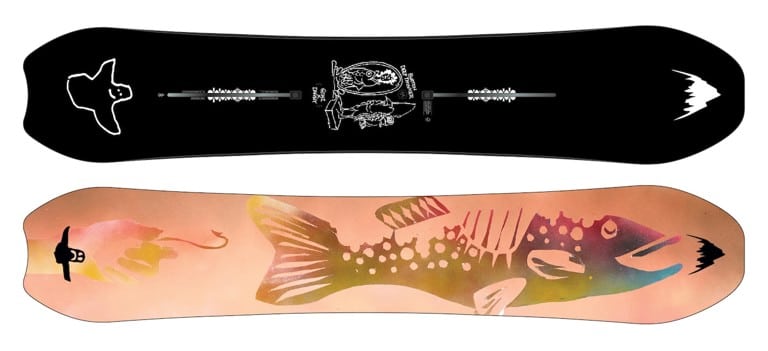 The brain child of Danny Davis, the Burton Deep Thinker is a versatile board with freeride influence. Featuring a directional camber profile, the Deep Thinker is built for powder hounds that need a board they're hyped to strap into no matter what the weather brings. Pillow lines and cliff drops are no problem thanks to a longer nose and directional shape that stays afloat no matter how deep it gets. Dry spell? It also has the pop and response for playful park laps with the stability you need to feel comfortable while carving and cruising groomers at high speeds. If you're looking to take your riding to the next level, this all mountain machine is ready to take you there.
Jones Ultra Mountain Twin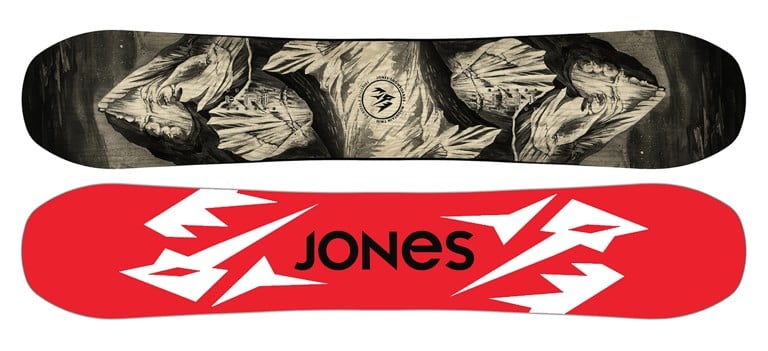 With a name like the Ultra Mountain Twin it's no wonder this board is a top shelf all mountain machine. An upgraded version of the Mountain twin, the Ultra features premium materials like carbon stringers and a lightweight core for added response and control. Traction Tech Edges provide superior grip and edge hold on groomers and in adverse snow conditions. A directional twin shape provides a longer nose for more float, while the Camrock camber profile gives you the stability of camber under foot with rocker on the nose and tail for a maneuverable catch free ride. For the ultimate all mountain experience strap into the Jones Ultra Mountain Twin.
Shop 2018 Jones Ultra Mountain Twin
SnoPlanks Model A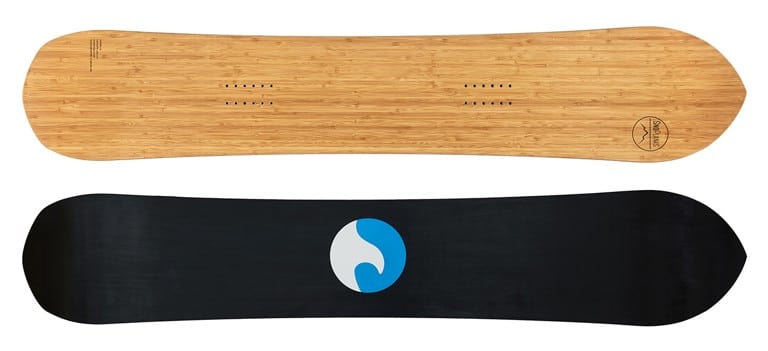 Handmade in Bend, Oregon, the SnoPlanks Model A is an ATV that handles hard pack resort laps and deep powder stashes with ease. The go-to for Tactics team rider Randal Seaton, its flat rocker profile, tapered sidecut, and 2" of setback allow this board to turn the dullest day at the resort into the best day ever. Increased pop and response is provided by a reactive and rigid core made from a magical blend of bamboo and carbon. This construction offers an unmatched balance of lively response with the stability to charge through chunder. Pow turns are breeze thanks to the tapered sidecut and directional shape which allows for ultimate float when things get deep. For a surf inspired ride that is built destroy the whole mountain, hop on a Plank this season.
Watch the Model A in action in our on snow rider review.
Gnu B-Nice Asym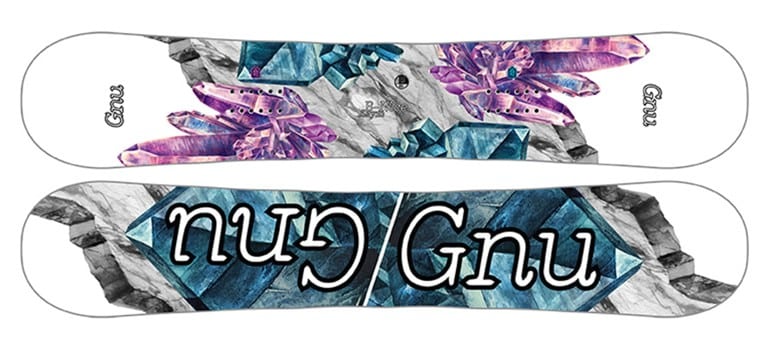 Designed with the all mountain lady in mind and ready for powder, groomers and everything in between the Gnu B-Nice ASYM is here to make riding in all conditions a walk in the park. Utilizing the original BTX Banana profile, rocker is located between the feet for easy maneuverability at slow speeds and maximum float in powder. Mild camber underfoot combines with an asymmetric heelside sidecut for maximum response and grip when laying down turns. For an all mountain machine designed for a queen check, out the Gnu B-Nice Asym Snowboard.
Related Posts