Tactics Employee Spotlight: Jordan DeMoss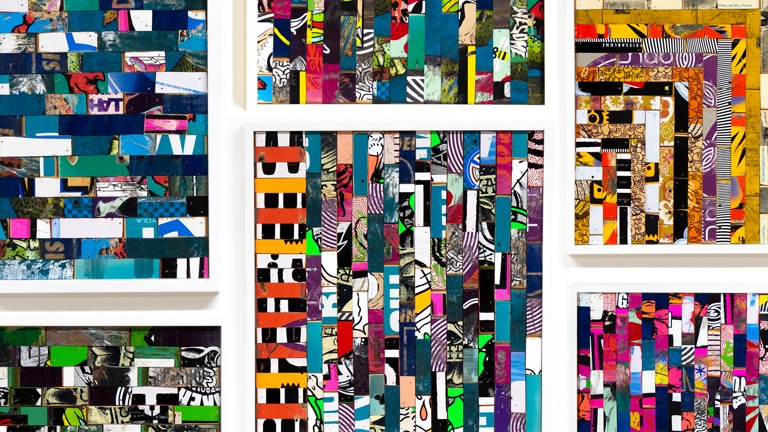 Everyone knows that Tactics is the place to go for the best prices on any skate or snow products, but what they may not know is how dope the people are who work behind the scenes to make Tactics what it is. We thought it was fitting during our 21st anniversary month to highlight those talented individuals who make Tactics great. Meet marketing team member Jordan DeMoss.
IG: @jwdemoss.art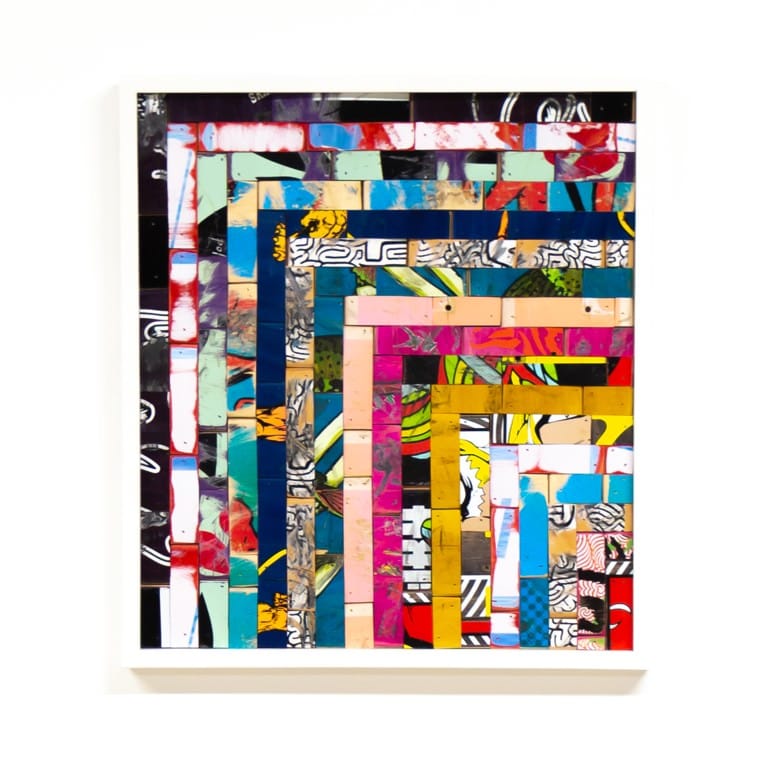 How did you get your start with Tactics?
JD> I first joined the Tactics family as a local rider on the snow team when I graduated high school. I worked on the Eugene shop floor for a year or so while finishing up school at the University of Oregon, and then transitioned into a marketing role shooting video for a few of years.
What do you do at Tactics?
JD> I am currently part of the marketing team and handle digital merchandising as well as manage our snow team.
How long have you been with Tactics?
JD> I've been at Tactics for over 6 years now.
What inspired you to create art out of used decks?
JD> Honestly being in and out of the shop and seeing the stacks of broken boards that pile up inspired me to begin using them. I have always skated but never considered boards as art medium until then.
How long have you been making art out of skateboards?
JD> According to Instagram, the first piece I made out of skateboards was 7 years ago.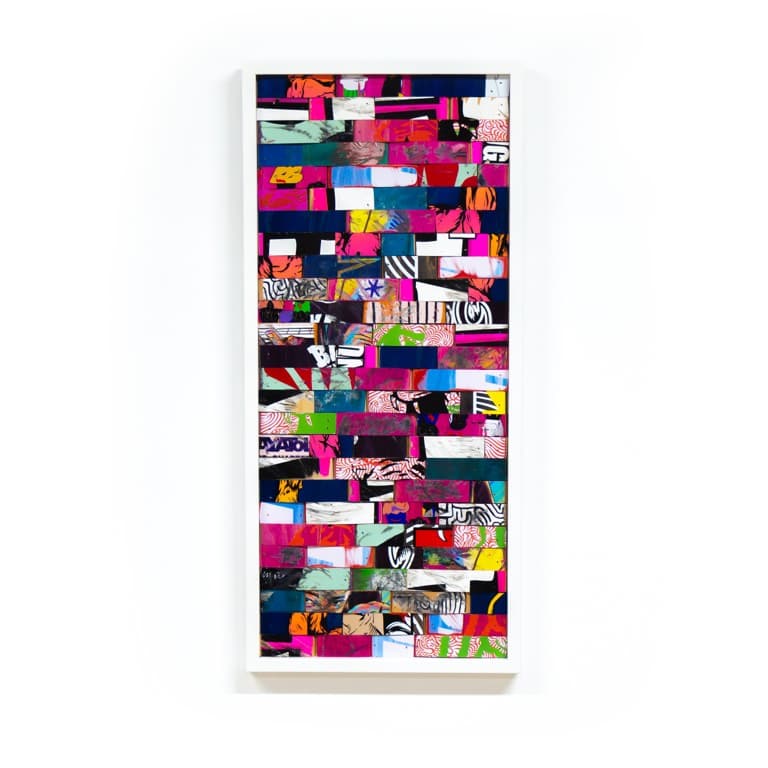 What is your process for making your art?
JD> The process for making these pieces out of skateboards is pretty tedious and contrasts other artistic avenues I have explored in the past. Although the medium is vastly different than painting, the idea on color, texture and composition is very similar in many regards to how I would make a painting.
How do you select the pieces to make your art?
JD> The original colors of the deck graphic and ply's are really the deciding factor when I arrange the individual tiles to create a piece. Typically I start with a certain color palette in mind and go from there. How easily the grip tape comes off is also a key factor and definitely the worst part of using skateboards.
What is the meaning behind your art?
JD> Typically, I don't like attaching a meaning to the art I create and would rather leave all interpretation up to the viewer. There is a lot of energy packed into each piece I make. From the artist who designed the original deck graphic, to the skater who focused their board out of frustration or snapped it on a stair set, they can tell a lot of stories. For me though, the main meaning is simply recycling a broken piece of wood into something that can spend a lifetime on someone's wall. Even the plywood that the frames are built around is repurposed from seasonal brand displays we have at our Eugene Shop.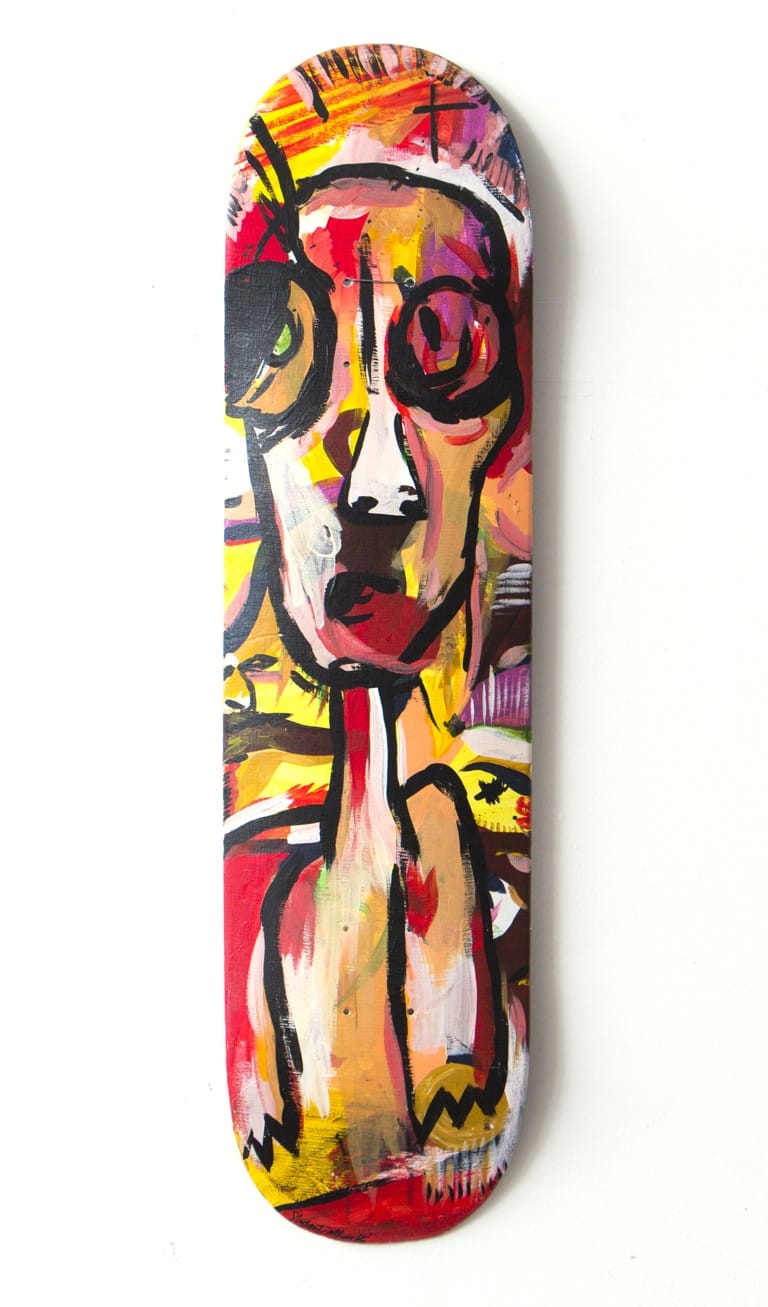 Is there a particular artist that has inspired you?
JD> When it comes to making things out of skateboards a lot of my inspiration comes some really great artists I follow on Instagram. Just search #recycledskateboards and you're sure to find some amazing things made out of used boards.
Are there other creative avenues you enjoy?
JD> I really enjoy painting, specifically abstract painting. It's not something I do much anymore, but is something I was heavily focused on in college.
Is it a hobby, or do you have bigger plans as an artist?
JD> It's definitely a long-term hobby. Art has always been something I have been passionate about and creating things is something that is therapeutic in many ways for me. Physically making something that can be enjoyed by others is rewarding.
Why do you continue to pursue making art?
JD> Creating art and building tangible things is something that was engrained in me from a young age thanks to my parents and grandparents who are all very creative people. Therefore, art and creating things is more of a characteristic rather than a pursuit for me which I believe has helps out in many aspects of my life.
Where can people find your art?
JD> I post all the piece I make on Instagram @jwdemoss.art. You can also find them on Etsy if they don't find homes locally.
More Photos