Footprint Justice Skate Shoe Wear Test Review
Known for their game-changing insoles, Footprint has officially stepped into the skateboard footwear arena! We had our newest team rider, Tim McCoy, try out a pair of Footprint's first offering, The Justice.
As his skating shows, Tim is big a fan of Joey Brezinski and being that Joey is Footprint's sole team rider (see what I did there?), Tim was hyped to finally get to try a pair. Initially impressed with the basic, low cut design of the Justice, Tim was on-board right away. He said that the sole was a little thick at first but felt fine within the first 20 minutes of skating. Speaking of the sole, The Justice utilizes Footprint's patent pending DGS outsole technology, making use of the non-Newtownian fluidX material which feels very soft and comfortable while at rest, but becomes firm during impact. Soft and squishy when you're chillin', hard and protective when you're carcass-tossin'!
After skating the Justice for about a month or so, the shoe held up very well. The suede itself "put up a good fight" and was backed up by a rubber underlay placed beneath the suede for added durability, giving the shoes great flick well into their lifespan. Due to the rubber of the outsole feeling softer than most shoes, Tim had expected the tread to wear away rather quickly but was pleasantly surprised find no flat spots and enjoy long lasting grip. The Justice also comes with a pair waxed laces that last much longer than a standard uncoated lace. One less thing to worry about! Tim's only knock on the shoe was that the center seam on the side panel split rather quickly, but after a couple squirts of Shoe Goo they were good to go!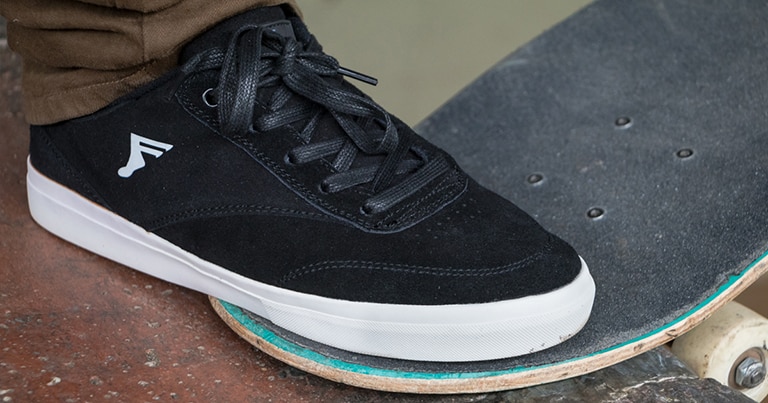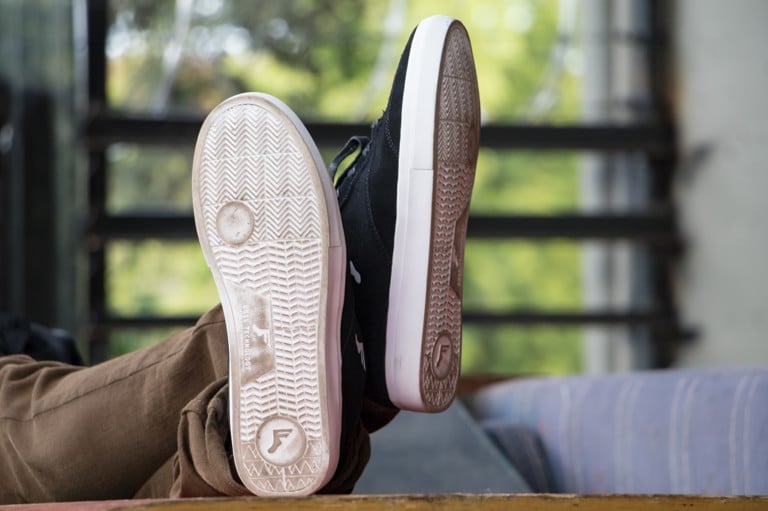 Related Posts