Joe Sexton Public Snowboards Q&A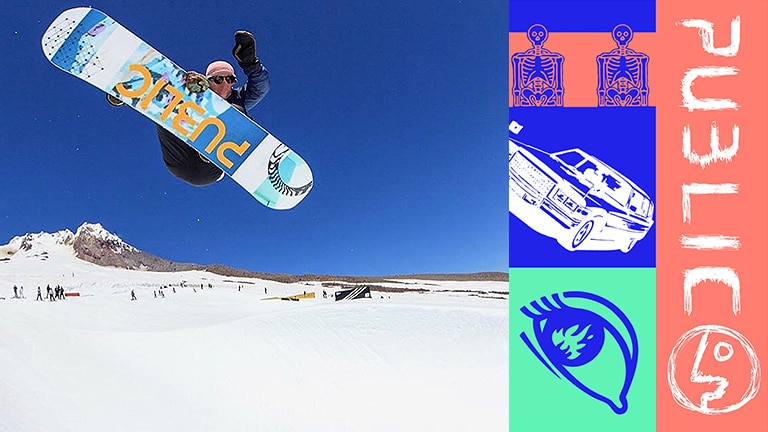 2018 PUBLIC Snowboard's have officially landed at Tactics! What better way to celebrate than with an exclusive interview with PUBLIC founder and pro rider Joe Sexton?
In the midst of traveling and filming for various video parts throughout the past few years, Joe successfully launched PUBLIC Snowboards in 2016, and the boards flew off our shelves. Back for year number two and stacked with a team of pro influencers and ripping am's, this year's line comes complete with new pro models and a wider variety of technology. Tactics Snow TM Jordan DeMoss had a chance to ask Joe some questions - check it out to get some inside knowledge on PUBLIC and see what Joe is up to next!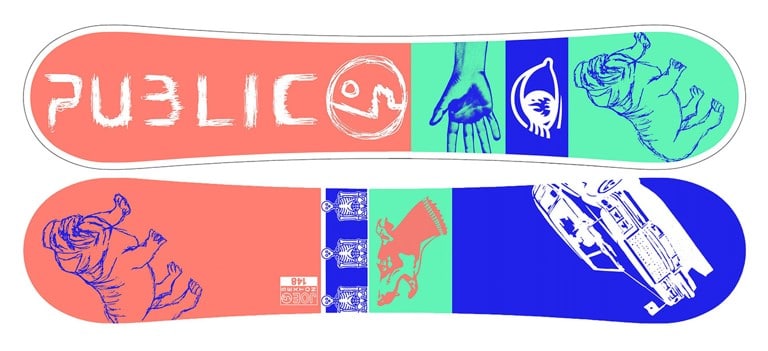 JD: Hey Joe, thanks for taking the time share some background on PUBLIC. What's new with you at the moment?
Joe: I am currently in Salt Lake City, I am out here for a photo shoot and visiting some shops as well. We just shipped the new PUBLIC boards so I am very happy about that. Got to skate a bit yesterday and BBQ with some friends, so everything is going pretty good right now

JD: Sounds like a great way to kick off winter! With the snow already starting to fall in spots, do you have any big plans for this season? Trips? Film Projects? Video Parts?
Joe: I am just trying to film as much as possible. Last season I filmed for Videograss Visitors and that was a one-and-a-half year project, so when that came out I kind of just focused on the brand side of things. I wanted to take that time to focus on it and visit the distributors and everything. This winter I want to get back into filming full time again, I think I am going to do something with Videograss, as well as film stuff for PUBLIC and 1817.


JD: What initially drove you to start your own brand? Were there things missing from other brands that you wanted to create with PUBLIC or were you just wanting to do your own thing? What did you want to do differently with the boards or the team?
Joe: I don't even know, its something I can't even explain. I just got to the point where I wanted to do something different, and make a change for myself. Once the decision was made to do it, I just got obsessed with the creative freedom and it was a cool feeling to have control of something and really see the process and build it the way I wanted. I have always been interested in brands and teams and all that stuff so it has been super fun to try my own approach to those things. I just want to build a team with people that are like minded and respect each other and make sense, and give them the opportunity to make boards that they truly have input on and are proud to be riding.

JD: That's awesome, we love to see brands involving their riders with the design process. We were hyped to carry PUBLIC last year in your debut season, and they sold out in no time. How did you feel about the response and initial launch of the brand, both within the industry and out in the "PUBLIC" market place? Anything that directed changes moving into year two?
Joe: That is so cool to hear that! Honestly, I wasn't really expecting any kind of response, everything moved so quick in order to have boards for the trade shows and everything that we kinda just wanted that first year to be a "soft launch." I was really flattered by the response and the fact that we were selling out everywhere! It makes it motivating and exciting. Moving into the second season I feel this is more of our "Year 1," with a full board line and apparel line to go with it. We changed some construction based on the rider's feedback. We now have 3 pro models (myself, Darrell, Bradshaw) and we have added a Team board called the "General PUBLIC" which is a board for everyone at a more affordable price.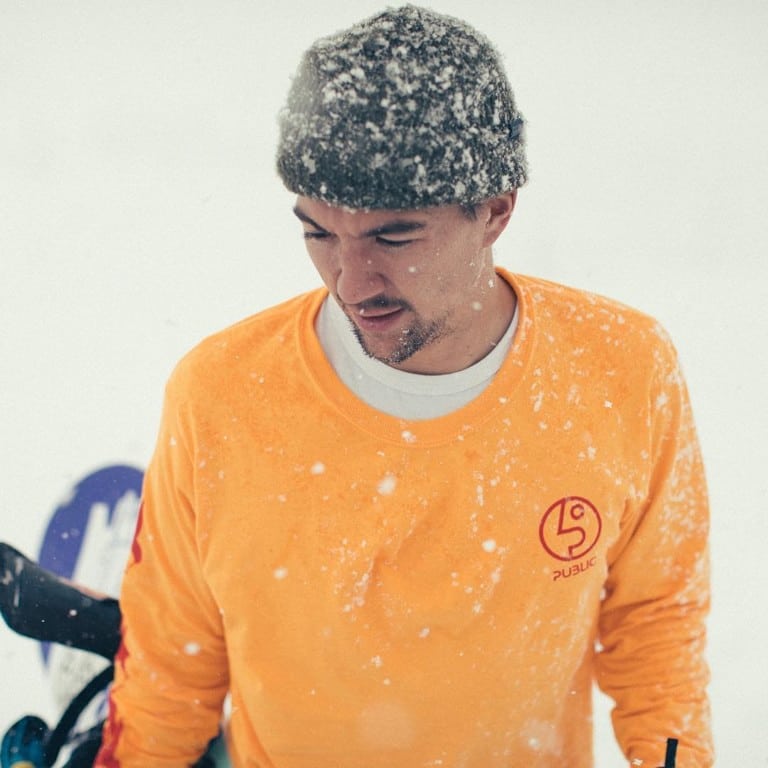 JD: Tell us a little about your board. Any changes from last year? What tech features are best suited for your ride style?
Joe: Honestly, I didn't want to make many changes to my board. I love it so much I didn't really see a need to change anything. We added some nice texture on the topsheet which looks really good. I am still just kind of a park and street rail rat so it works perfect for that kind of riding. I ride it hitting jumps at Bear as well, I ride the same boards and size for pretty much everything!

JD: Who is riding for PUBLIC nowadays? Any up and coming am riders we should be on the lookout for this season?
Joe: I love our team! Haha. I'm so stoked and honored to have these dudes riding boards. The main team is: myself, Darrell Mathes, Chris Bradshaw, Ben Bilodeau (AM), Nick Dirks. We also have an awesome group of other ams including Axel Stall (CAN), Marc Andre Seguin (CAN), Toshihiko Kochiyama (JAP), Masaki Toda (JAP), JK Choi (KOR), USA guys Drew Poganski, Billy Bottoms, Joey Peterson, DEADLUNG, and others. Some new team guys coming soon!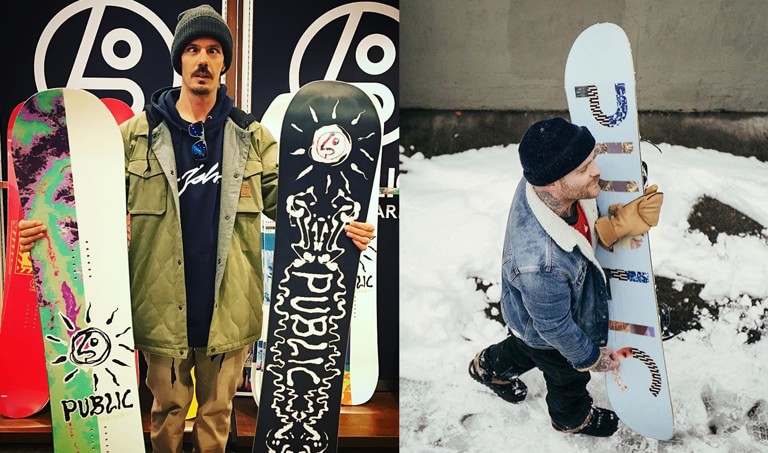 JD: The graphic stories on each model are super unique. What influences the design and graphic choices? Are there any outside artists you are working with?
Joe: Thanks! We don't work with any other outside artists, we just work with our main art director Josh Manoles. He is the best. We want each board to reflect the rider's personality and I wanted you to be able to tell instantly whose board was whose. It's a super fun process to work with the riders and brainstorm. We have a big group chat and bounce ideas off each other, and always something amazing comes out of it! We really dwell on each graphic and give it its proper time and attention. Influences come from all over!

JD: Thanks for giving us the run down! Any thanks, shoutouts, or things you'd like to add?
Joe: I would just like to thank anyone who bought one of our boards, all the shops that brought the brand in. This has been a really fun and challenging project and I am having a blast, so I just want to keep it going! Thanks to the team, thanks to Josh, thanks to all the guys internally that work on the brand. Thanks to my parents and friends for the support. Thanks to you guys for the interview and thank you snowboarding!
Related Posts