The New Balance Numeric Arto 358 Skate Shoes just hit the shelves at Tactics. We were lucky enough to get a pair early, so Tactics customer service manager James Davis laced them up for a wear test review.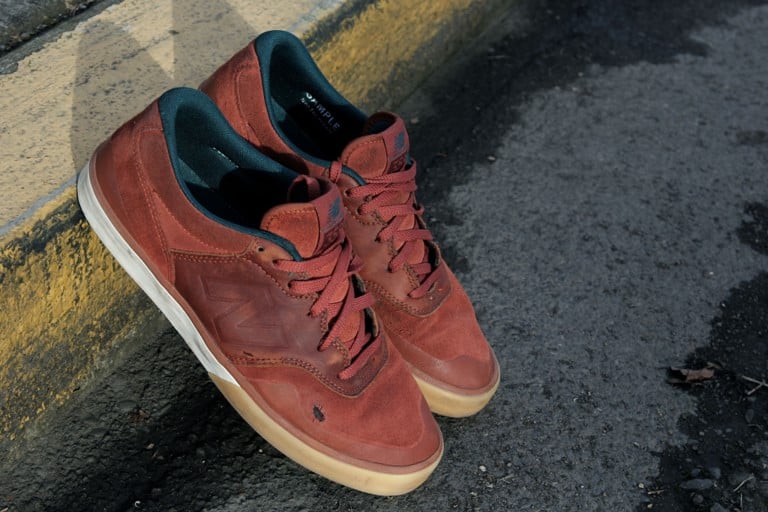 Note: Leather medial panel has been changed to suede in production model.
Built for the one and only Arto Saari, they feature a vulcanized construction for flexible board feel and tapered crating in the heel for enhanced support. James found that they skated very similarly to the New Balance Numeric PJ Stratford 533 Skate Shoes, but took less time to break in. They felt a little stiff our of the box, but loosened up after a couple good sessions.
New Balance Numeric Arto 358 Skate Shoes Available now at Tactics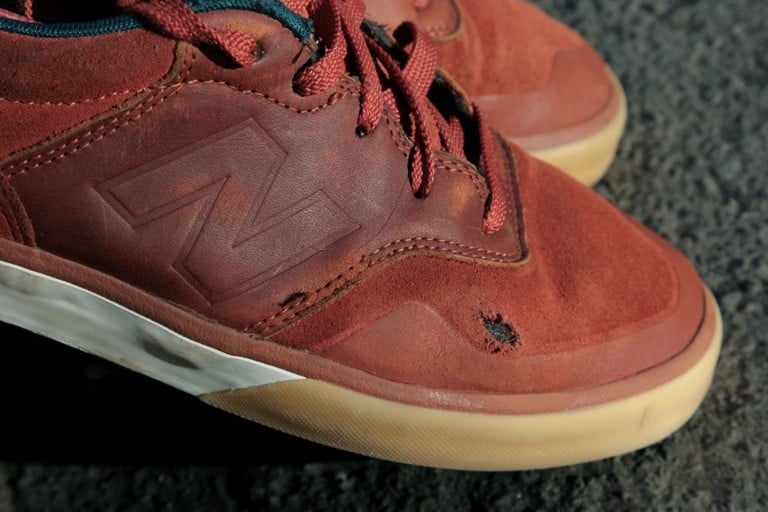 The shoe features a one piece suede toe with a subtle printed rubber toe cap in the areas of highest wear. After about a month of skating, James ripped a hole in the suede just above the rubber protection. Although the rubber wasn't perfectly placed for the way that James skates, the areas protected by the rubber showed very little wear.
Underneath the suede is New Balance's Internal Toe Protection, which provides an additional layer of durable material to extend the life of the shoe. After a hole formed in the suede, James was still able to skate the shoes without worrying about ripping his socks or skin.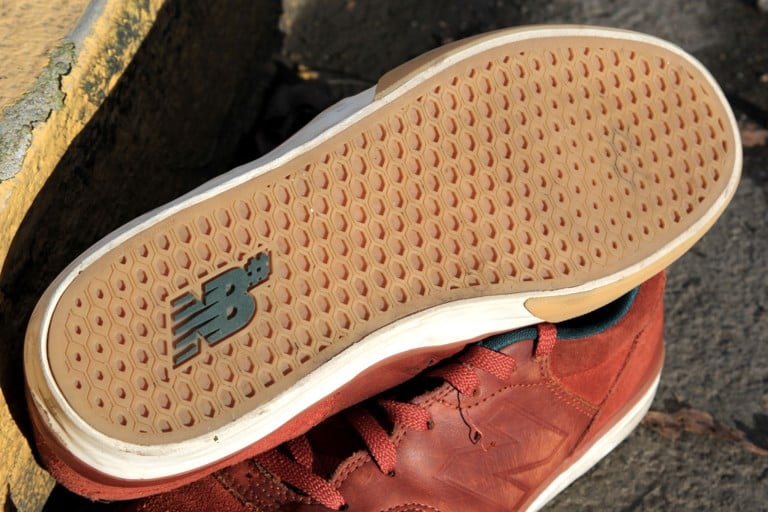 The outsole is constructed with New Balance's durable N-Durance rubber. We don't know the science behind it, but it held up impressively well. The shoe also features a tread pattern that provides more rubber under the heel and the ball of the foot where skate shoes receive the most wear. At first, James was a little concerned that this pattern would cause the shoes to have less grip, but had no complaints once he started skating them.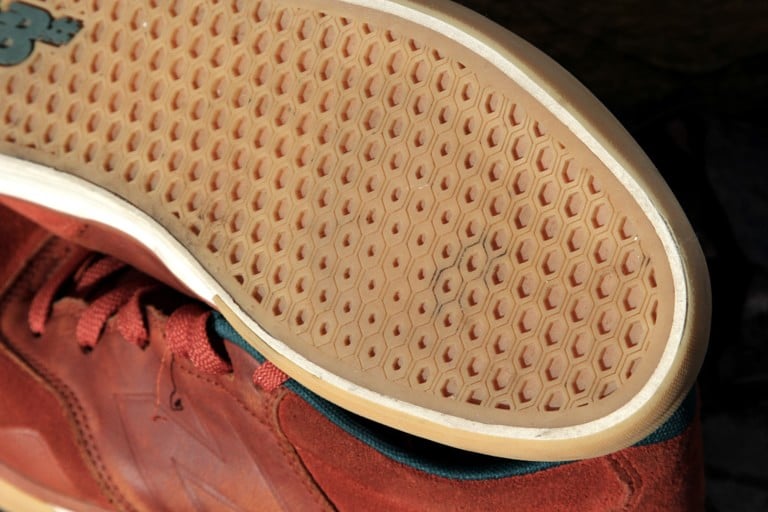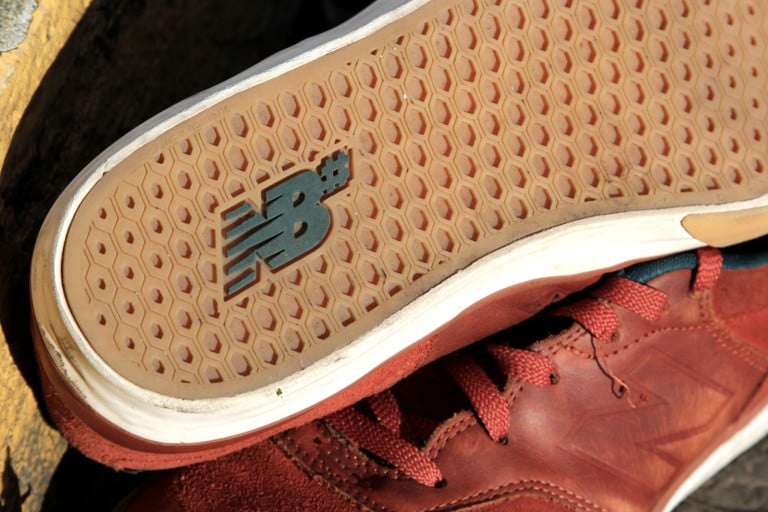 The Arto also features tongue centering bands for a snug fit and a perforated N on the medial panel for breathe-ability. Sometimes the little details make a big difference.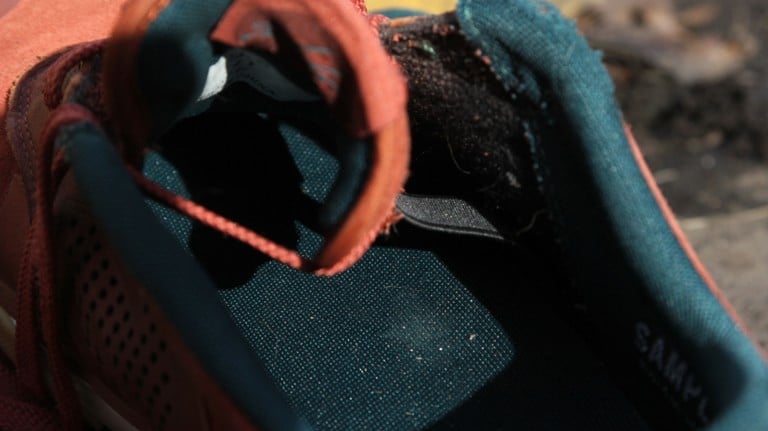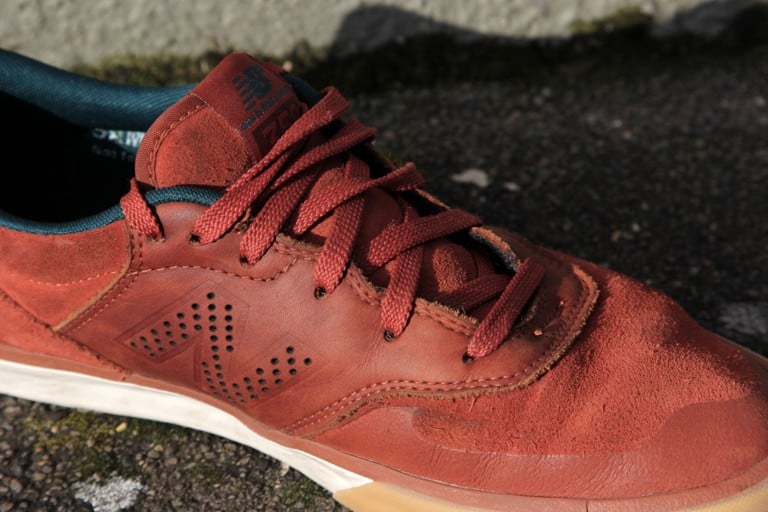 A closed cell polyurethane insole provides impact protection without interfering with board feel. Most stock insoles are squished flat after a couple weeks, but the Arto's held strong for over a month.
James broke several bones in his foot this summer, which required surgery to install metal plates. The injury has kept him away from high impact gap and stairset skating, but he found that the Arto 358's provided more support than other shoes he has worn post injury. They gave him more confidence to skate harder without babying his foot.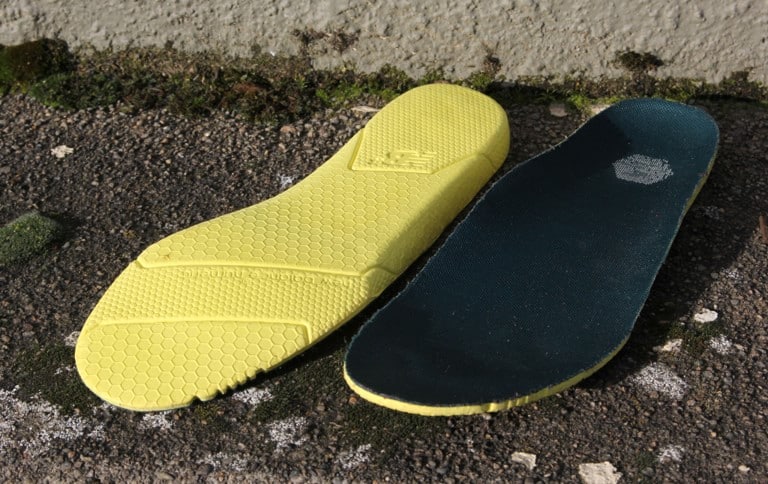 The New Balance Arto 358's are very durable skate shoes with excellent flexibility for technical ledge, transition, and flat ground tricks. Unlike most vulcanized skate shoes, they also have substantial support due to the PU insole and the overall design of the shoe. It's quality materials and construction help prevent the shoe from bagging out and becoming floppy over time. It isn't easy to explain in text, but NB #'s attention to detail makes their shoes feel great on your feet and provide lasting durability. If you've never had a pair of New Balance Numeric Skate Skate Shoes, the Atro 358's are definitely worth a try.
New Balance Numeric Arto 358 Skate Shoes Available now at Tactics
Video by Jordan DeMoss
Words and Photos by Ross Druckrey