Types of Snowboards & Riding Styles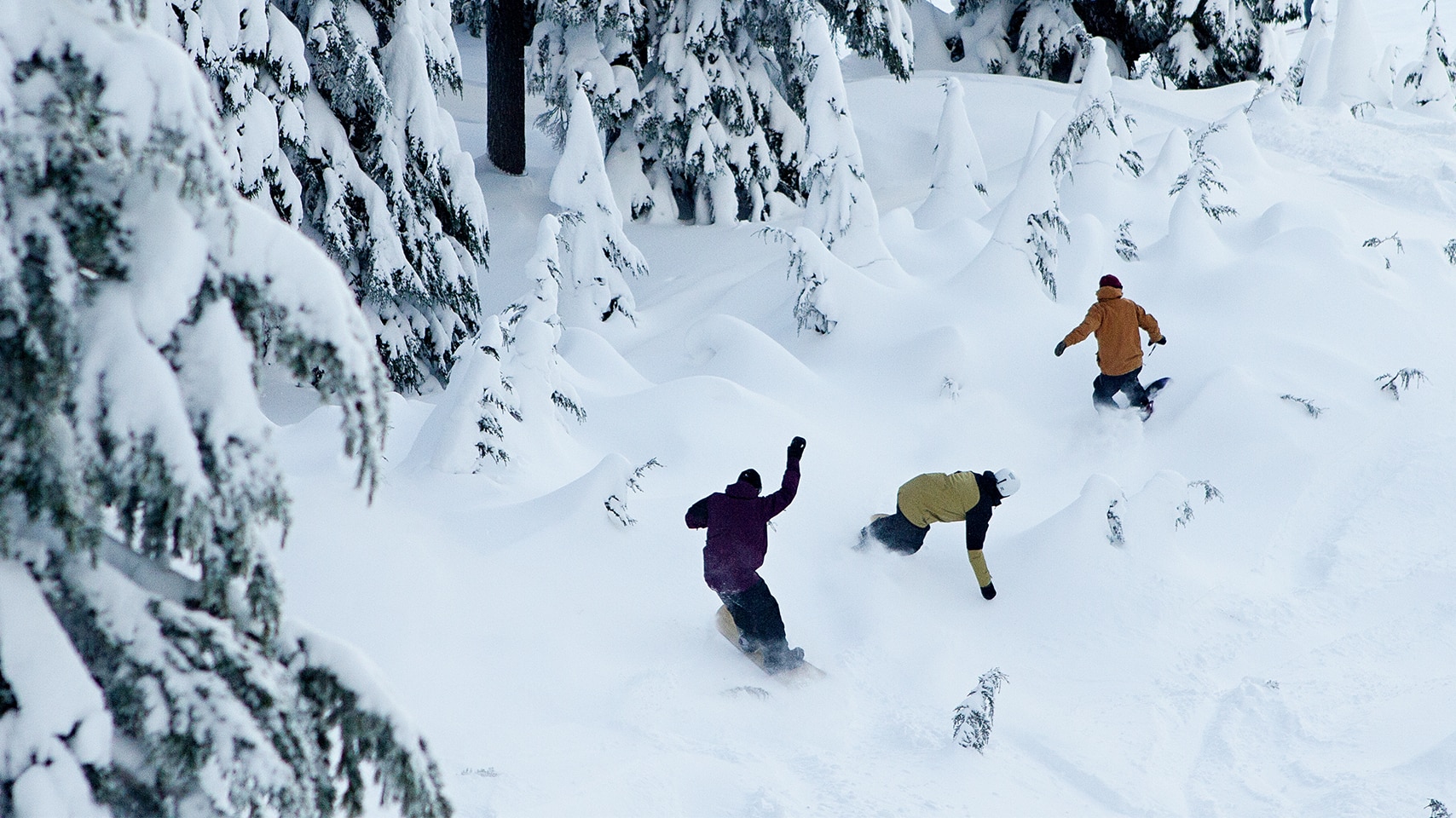 Whether you're cruising the groomers, lapping the park, or slashing powder, snowboarding can take many different forms. The way we look at it, there are three general types of snowboards and ride styles that direct the process in choosing a snowboard: All Mountain, Park/Freestyle, and Powder/Freeride. Each one of these categories has there pros and cons depending on where and how you want to use them out on the mountain. Knowing your ability level and ride style is the first step in narrowing down which type of snowboard is the best possible match for you.
---
All-Mountain Snowboards
All Mountain snowboards are designed for the rider who needs one board to handle a wider range of ride styles and terrain. While an All Mountain board may not perform as well in deep powder as a powder specific snowboard, or handle a rail as well as a board designed specifically for the terrain park, All-Mountain snowboards will outperform more specialized niche boards when it comes to riding the entire mountain in all sorts of conditions.
All Mountain boards typically share a medium flex, allowing them to carve and hold an edge, float decently in powder, while still being playful and forgiving enough to be enjoyed in the park. They're designed to be ridden in both directions but will tend to perform a bit better with the rider's preferred front foot pointed downhill.
---
Park & Freestyle Snowboards
The hallmark of a terrain park snowboard is its design symmetry, meaning it will perform equally well whether riding, taking off, or landing in either direction. These boards have a soft to medium flex that allows for more expressive freestyle riding, tricks, and jibbing (e.g., nose and tail presses). They're often built with more bomber edge and base constructions to withstand impact with rails and with less swing weight for easier spins.
Offered in a variety of flexes and camber profiles, freestyle boards can often be characterized as being rail specific or jump specific. Rail boards have sofer flex patterns while jump boards provide a responsive and lively free for heavy landings and hard impacts. If you look at the entire mountain as one big playground, a park/freestyle board is for you.
---
Powder & Freeride Snowboards
Powder/Freeride boards excel when it comes to floating in deep snow and riding ungroomed, steep terrain. They offer a stable, smooth ride at fast speeds in a variety of snow conditions. Their firmer flex means less board chatter and improved edge hold during high-speed carves and gives you the ability to make powerful turns on the steepest terrain in variable snow conditions. Unlike more symmetrical park boards, freeride oriented snowboards are designed with distinct noses and tails and are meant to be ridden with the nose pointed forward.
Recent powder specific snowboard designs, have dramatically improved the rider's ability to float and turn while remaining in a more balanced, natural snowboard stance. Common traits in powder boards include big noses, tapered tails, and significantly set back rider stance. Many are wide and short, retaining surface area while offering greater agility and response in the trees and other tight spots.
---
Keep Learning
---
---
Still Have Questions?
We're here to help. You can call, email, chat or IM during business hours seven days a week. Our customer service staff skates…a lot. They know their stuff and are happy to help you with all things skate.