Phil Hansen | Welcome To The Team + Philm
With effortless style and prowess, Phil Hansen embodies a true ATV mentality. From charging natural lines in the backcountry to pumping through man-made transition, Phil is a treat to watch regardless of which board he drops in on. Phil initially popped up on our radar back in 2015 after taking first place at our second annual Northwest Jam contest. Fast forward to today, he has filmed multiple skate and snow video parts for Lib Tech, Think Thank, Snowboarder Mag and most recently Slush Magazine's Philm. As big fans of Phil's riding, it is with the utmost respect and stoke that we officially welcome him to the Tactics team.
We caught up with Phil and Ted Borland to get the scoop on their latest project, Philm. Scope the video and learn more about the camaraderie that made it happen.
What was the motivation/driving force behind Philm?
Phil: Ted and I had been working together for the 2 years prior to this, filming for Snowboarder, and I'd say we both have similar drive and determination so our chemistry has always worked well. I've always had enormous respect for Ted from Think Thank so I've just wanted to keep filming together as much as we could. I think we both wanted to get away from a large scale project and focus on something less hectic, although this project ended up being crazier than we imagined. It lined up well this year to keep our flow going, with sponsor support and Slush becoming a reality, it kind of just fell into place.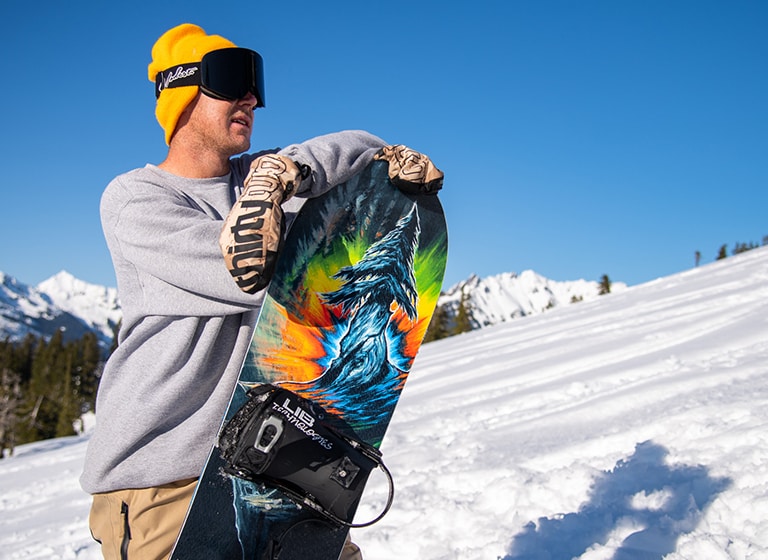 My motivation was to highlight Phil in a landscape that kind of seemed to not catch on to how talented he is. I also think he has such a gift at both activities, that it's a shame to not let this shine. - Ted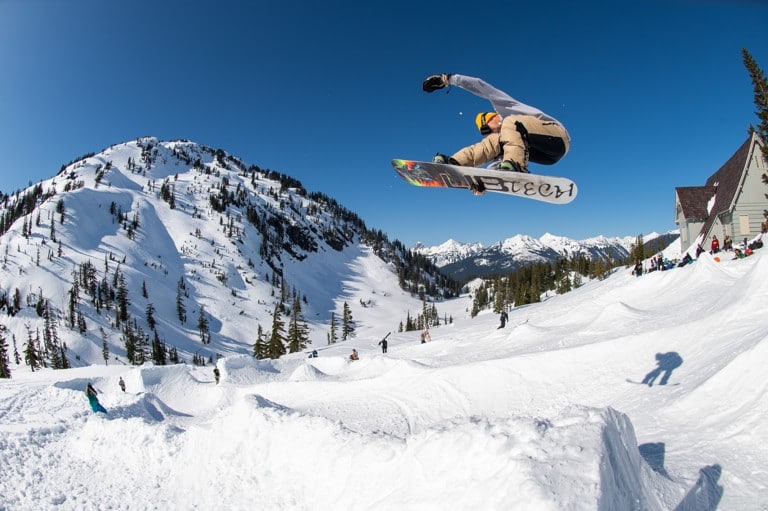 How did you and Ted meet?
Phil: Ted sold me a Cobra Dog when I was a High Cascade camper, but we met through Jesse Burtner and Lib Tech, filming for the last Think Thank video. I don't think we were super close through that, probably because our riding styles were pretty different at that time, but he invited me to move into his basement and we have done a lot together since.
What fires up the session?
Phil: We both enjoy a nice casual morning but still want to get after it, so I think as long as we're comfortable and in a good head space in the morning, anything can be accomplished. We also spent a good amount of the year with Erik Leon, and he's so funny and great at keeping the vibe high, always cracking jokes and saying something to cheer you up. He kept me sane a few times.
Phil needs to listen to some stoner metal or some other weird shit and then he's ready to go. Maybe mentally prepare himself to slam, too. - Ted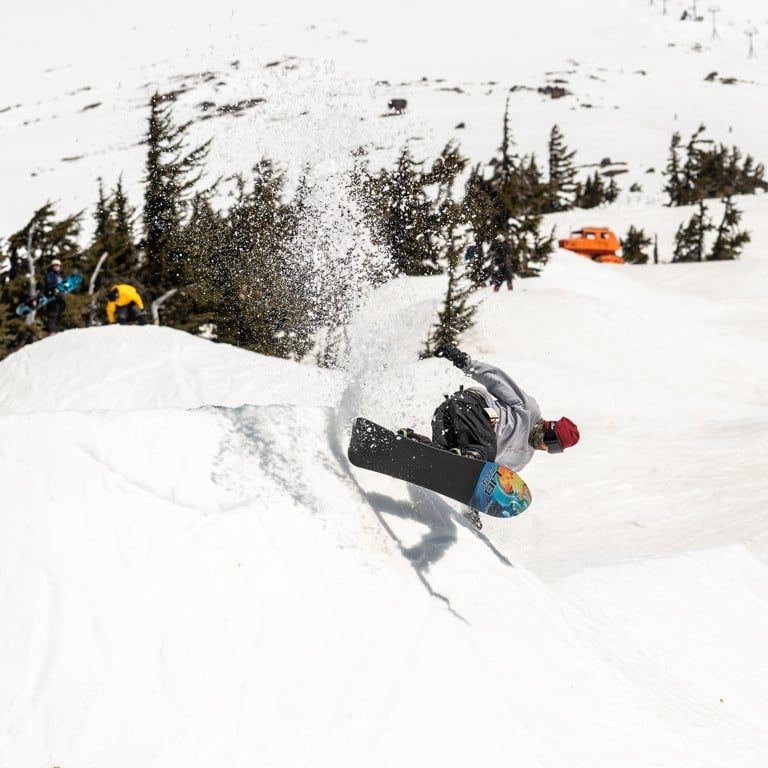 It looked like you guys covered a decent amount of ground while filming. How many states did you cover and did you have any favorite spots?
Ted: We pretty much just drove around the west coast in my truck, aside from sneaking up to Alaska in early December. Then after New Years, it was up to Montana, back to SLC, down to Arizona, back up to Wyoming, then along the west coast during the spring. I'd say Montana and Arizona were the coolest trips. Driving through Yellowstone and then down to the Grand Canyon in the same month was a fun time.
Alaska was wild, it wouldn't get light until 10 every morning and it would get dark by 3. That was the first trip and probably my favorite, the darkness is so comforting in some ways. - Phil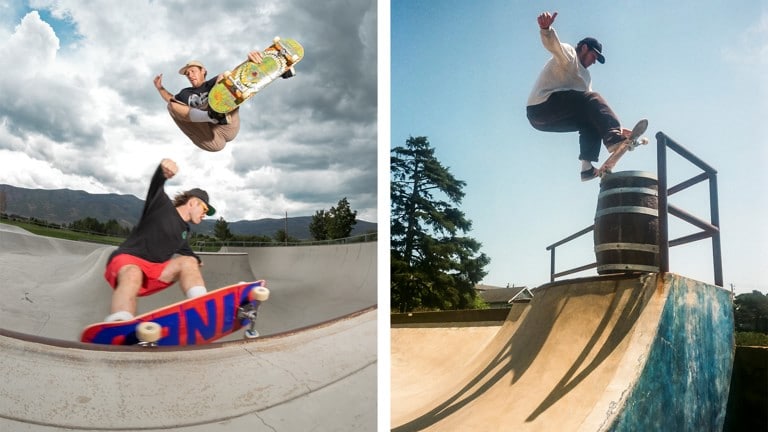 Do you have anything special you look for in a spot or think about when deciding which trick to try?
Phil: I have ridiculous ideas in the back of my head always, and then whatever stock tricks I have. I remember reading a Rasman interview a long time ago and he was talking about how the spot gives you the tricks and if you try to choose, it won't work as well as if you flow with the spot. That stuck with me pretty well. So if a jump has a turn in the in run, use that for your set up turn and spin the other direction, don't force spinning a way that a jump doesn't want you to.
Can you tell us more about the McCrank tribute?
Ted: We both shared a similar appreciation for Menikmati. I know Rick was one of phils favorite skaters, and for me, French Fred is one of my favorite filmmakers. That skit that they did was such a cool blend of skating with a snowboarding relatability, so I thought it would be sick to make a tribute for phils video. It's a look into something that we were both super inspired by growing up.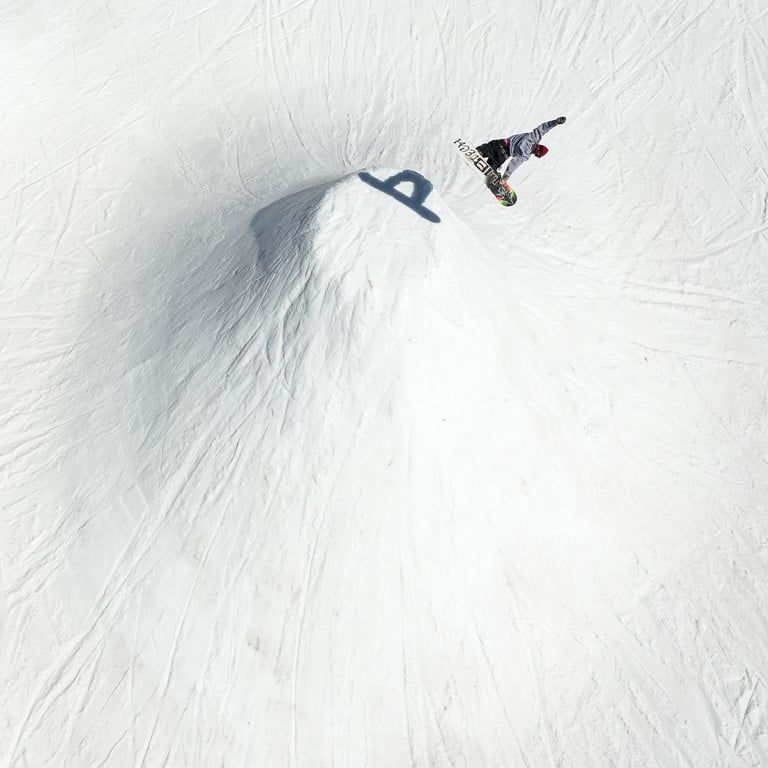 There are skateboarders that snowboard and snowboarders that skate but you seem to be in your own multi-talented class. How do your sponsors react to this?
Phil: They like it. There's a good balance between the two, and I would skate in the summer or snowboard in the winter regardless of who was telling me otherwise. I've been fortunate to line up with brands that do both, ThirtyTwo and Etnies, Lib, and now Tactics. I sometimes wish there was less pressure to skate the way I do because I don't make a living at all doing it, but it goes hand in hand, and I think if I didn't skate the way I do, it would reflect on my snowboarding as well.
I mean, the guy can do doubles on a snowboard and then a padless mctwist, both on the snap of his fingers. That's insane. We haven't seen that since Shaun White really, and I feel like people were pretty bummed on it when shaun did it. So this is maybe a rebate, but with a kid who's a little more relatable to people. - Ted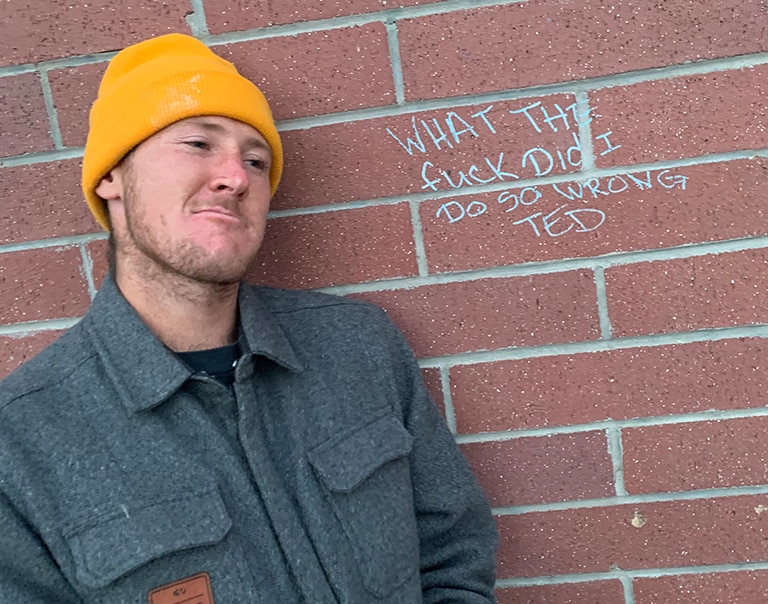 Ted, is it difficult to switch gears from filming snowboarding to skating? What are some of the challenges you faced in filming this?
Ted: I don't think I would use difficult to describe it. It's different for sure, but wasn't too bad. I treated it pretty similar to the way I film snowboarding, except now I could be warm and didn't have to shovel as much. Phil made a lot of it pretty easy since he knows what he was doing. We also didn't set out to film the gnarliest skate part he could, it was more trying to capture his everyday skating.
Thanks for the added insight on the project. Any special thanks and shout outs?
Ted: Thanks to Phil, Colleen for helping with the skate footy, Shane and Paul for the help filming in the winter, Freddy for narrating and everyone else who was with us throughout the year. Thanks to Nirvana for her patience and dealing with my craziness. Thanks to the brands and Slush for helping us make this project come to life!
Phil: I guess I'd thank Ted first off for putting up with me. Everyone at Mervin, ThirtyTwo, and Slush for having my back. Krush and Snowboy, my parents of course, my friends and anyone who has lent a shovel or good times to share and Tactics for wanting to start a new chapter together that I'm excited about.
---
Shop The Gear Phil Depends On
Related Posts