Nitro Snowboards 2019 | Photo Preview & Reviews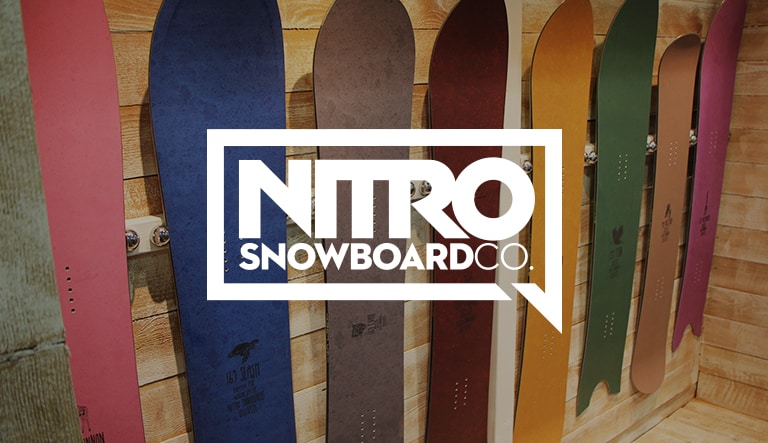 For winter 2018/2019, Nitro provides the goods with a killer Quiver Series line that features the powder savvy Cannon and the all-mountain ready Fusion. If you didn't get a chance to get your hand on a Squash last season you are in luck! The Squash has graduated out the Quiver Series and is now part of the complete Nitro Snowboards line. Ready for waist deep powder and crispy groomers, the Squash is the true definition of an all-mountain machine.
Scroll down and check out all our rider reviews of the 2018/2019 Nitro Snowboards that can be found at Tactics.
Nitro Dropout 2019 Snowboard Rider Review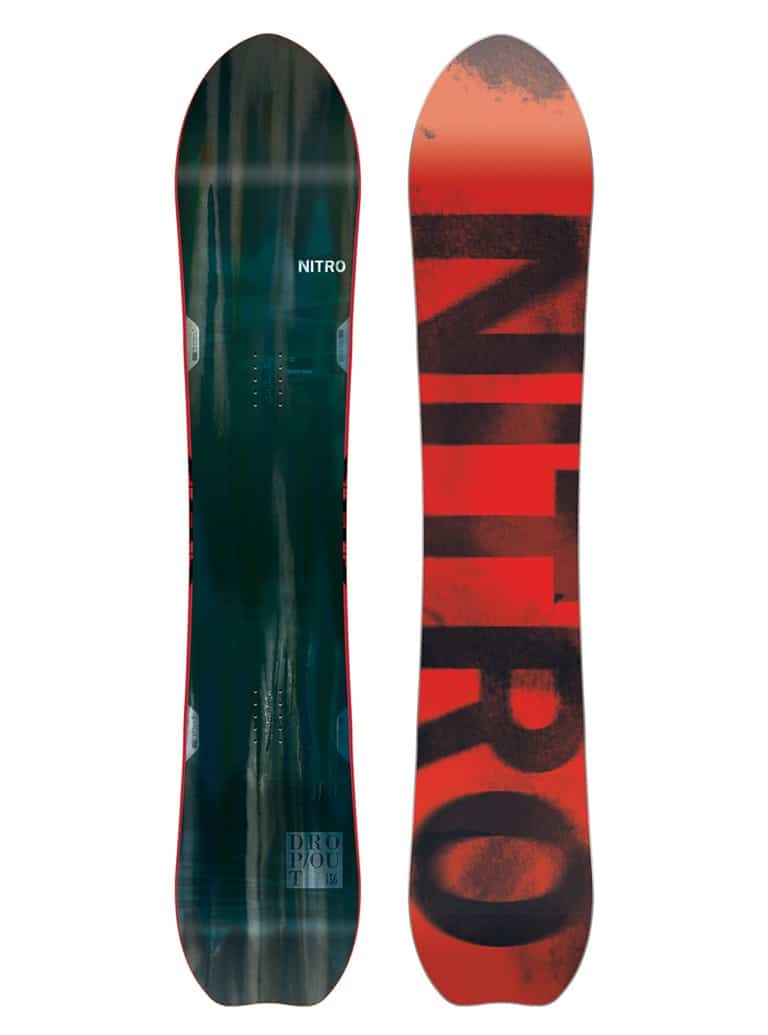 The Dropout is an aggressive, all-mountain snowboard designed for intermediate and advanced level riders. Featuring a stiffer All Terrain Flex Pattern, this directional camber board offers stability and response for effortless transitions across any snow condition. The Cam-Out profile features a mellow, positive camber that grants reliable edge hold and loads of pop to the already responsive ride, while the Sintered Speed Formula HD Base ensures high abrasion resistance and increased wax absorption for faster, smoother gliding.
Nitro Quiver Series Snowboard Line 2019
Designed by Bryan Fox and Austin Smith, the Quiver Series is a collection of fun shapes that are ready to rip the whole mountain. Sit back and let Knut Eliassen break down each model that make up the 2019 Nitro Quiver Series Line.
Nitro Quiver Series Cannon Snowboard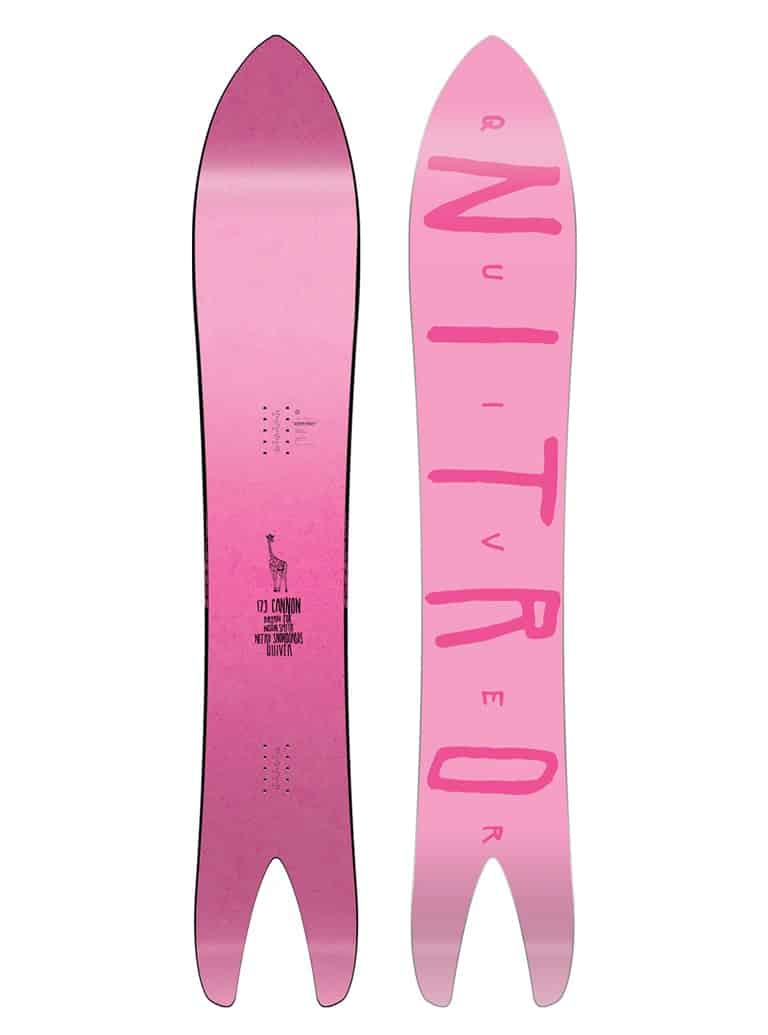 The Cannon is an aggressive freeride, carving machine built for advanced riders looking for a fun board to spice up their quiver. Nitro calls this one the "Official Powder King" because of it's Tapered Swallowtail shape and the massive surface area achieved by the 173cm length that, all together, provides incredible float in deep powder. The stiffer, All Terrain Flex Pattern and Cam-Out Camber profile contribute to a high level of response, unbelievable pop, and controllable edge hold across a variety of different snow conditions.
2019 Nitro Quiver Series Cannon Snowboard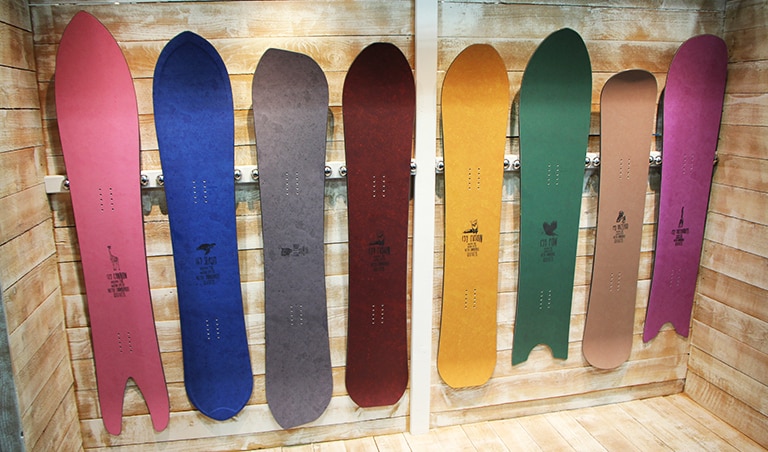 Nitro Quiver Series Fusion Snowboard Rider Review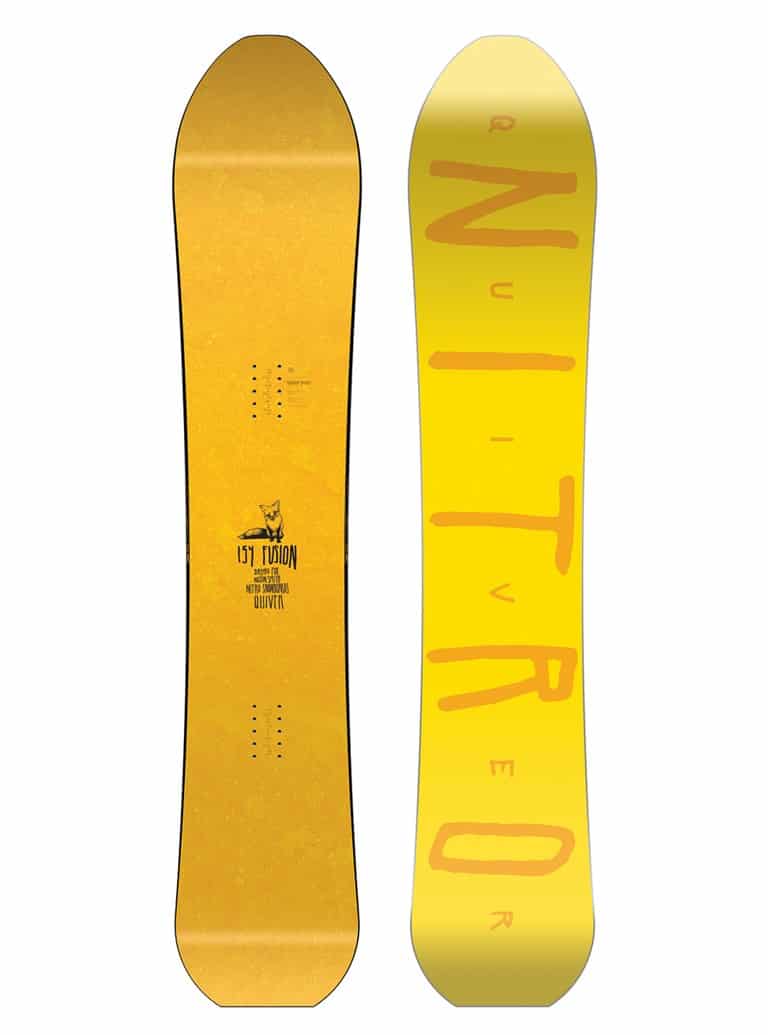 The Fusion is a powerful, all-mountain snowboard with a stiffer All-Terrain Flex Pattern designed to benefit more advanced riders seeking maximum response in all conditions. A favorite of Tactics and Nitro team rider Jared Elston, the Fusion handles its own in technical backcountry terrain as well as laps through the park. The tapered, directional shape offers excellent float in powder and the Cam-Out Camber profile gives you pop and control you need to conquer the park and the backcountry steeps. Top it off with a Bi-Lite Laminate, Sintered Base, and Progressive Sidecut and you have yourself an all-terrain, freeride machine that can handle everything across the whole mountain.
2019 Nitro Quiver Series Fusion Snowboard
Nitro Squash 2019 Snowboard Rider Review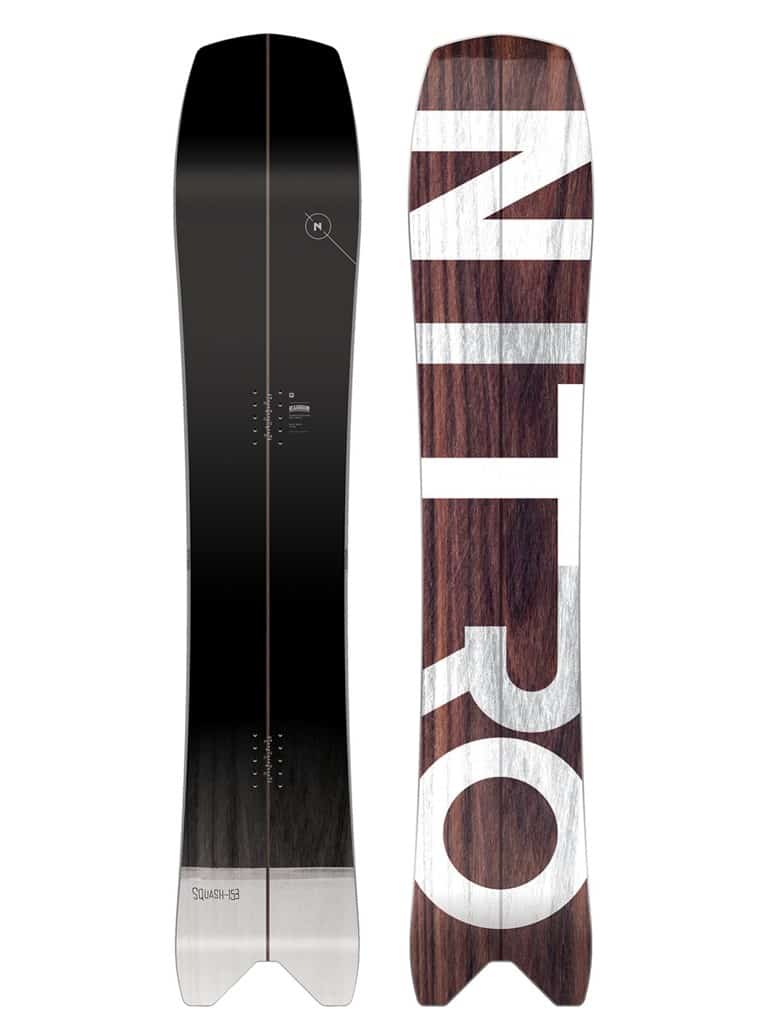 The Squash is an extremely responsive, directional snowboard with race-ready tech to help you squash the competition like a bug. A favorite in the 2018 Quiver Series line, the Squash has now graduated to an inline model for 2019. The unique, Tapered Swallowtail design provides effortless float in powder and superior edge hold on groomers. The Bi-Lite Laminate and Powercore II produce unrivaled strength, snap and response while the Trüe Camber profile and Progressive Sidecut increase the edge hold allowing you to accelerate coming out of your turns while maintaining a catch-free nose area.
2019 Nitro T1 Snowboard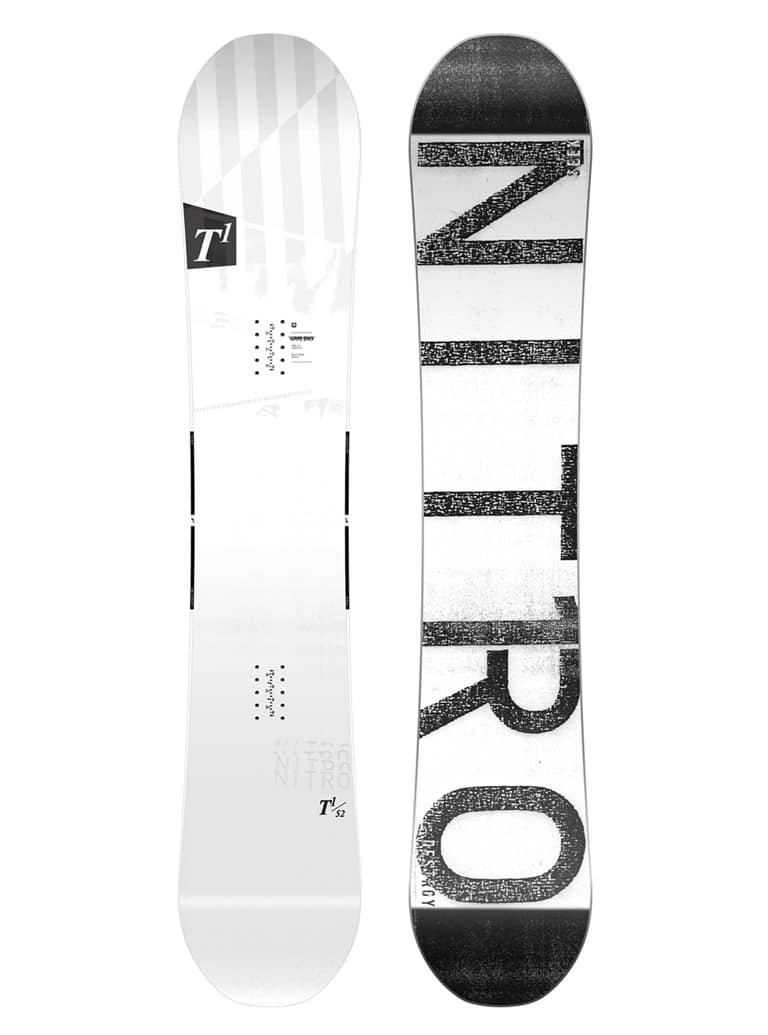 A staple in the Nitro line for a number of years, the T1 was is a go-to park board that is built to handle all your freestyle needs. Cam-Out Camber provides a stable ride with camber between the feet and a slight rocker on the nose and tail to keep things playful. Complete with Rail-Killer edges, the T1 is built to withstand abusive park riding and is sure to keep you lapping from open weekend to closing day.
Related Posts