Ride Snowboards 2019 | Reviews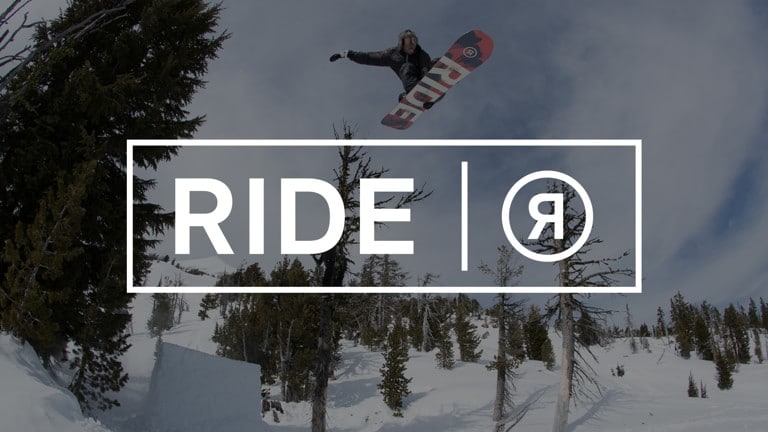 For winter 2018/2019, two new board models from Ride can be found at Tactics. Designed to complement the coveted Warpig, the all-new Twinpig is tuned for park laps and airtime while the MTNPIG is crafted to handle all your big-mountain powder endeavors. Women's models like the Compact and Saturday feature great looking graphics for this season and offer a versatile ride that can handle everything across the whole mountain.
Scroll down and check out all our rider reviews of the 2018/2019 Ride snowboards that can be found at Tactics.
Ride Warpig 2019 Snowboard Rider Review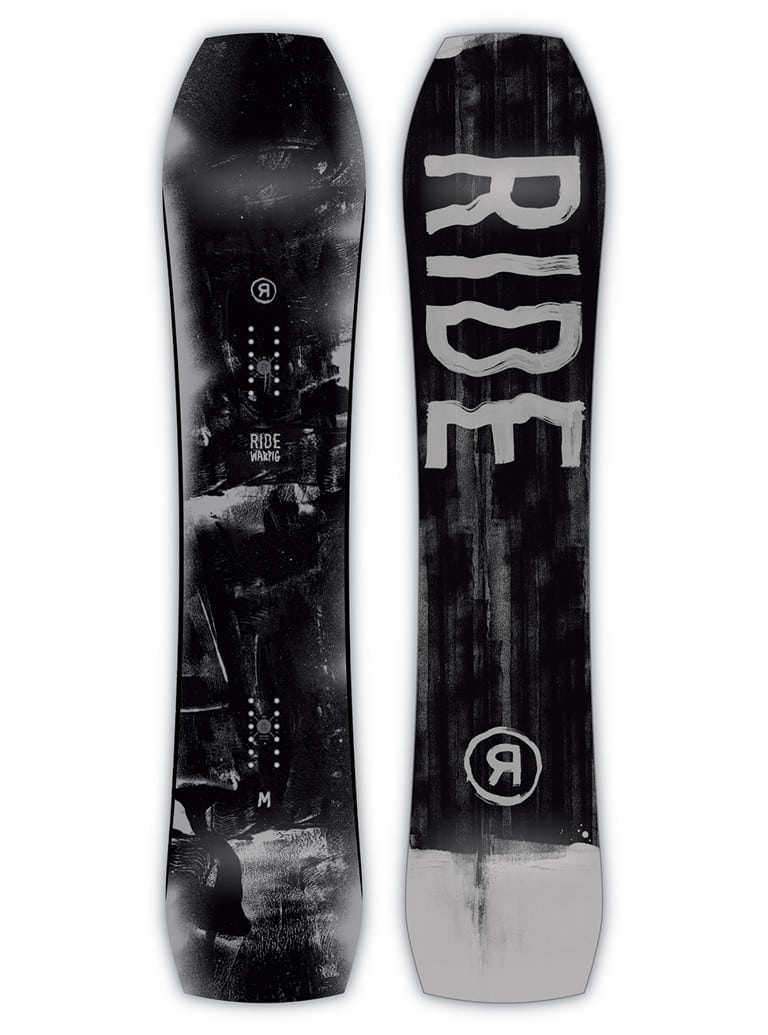 Designed for all-mountain ride-ability, the Warpig allows users to step down from their normal board size without sacrificing stability and response. Built to ride all conditions, the short, wide and tapered profile of the Warpig allows it to be very maneuverable for tight tree runs, while the large surface area of the base ensures you have all the float you need when the snow gets deep.
Ride Twinpig 2019 Snowboard Rider Review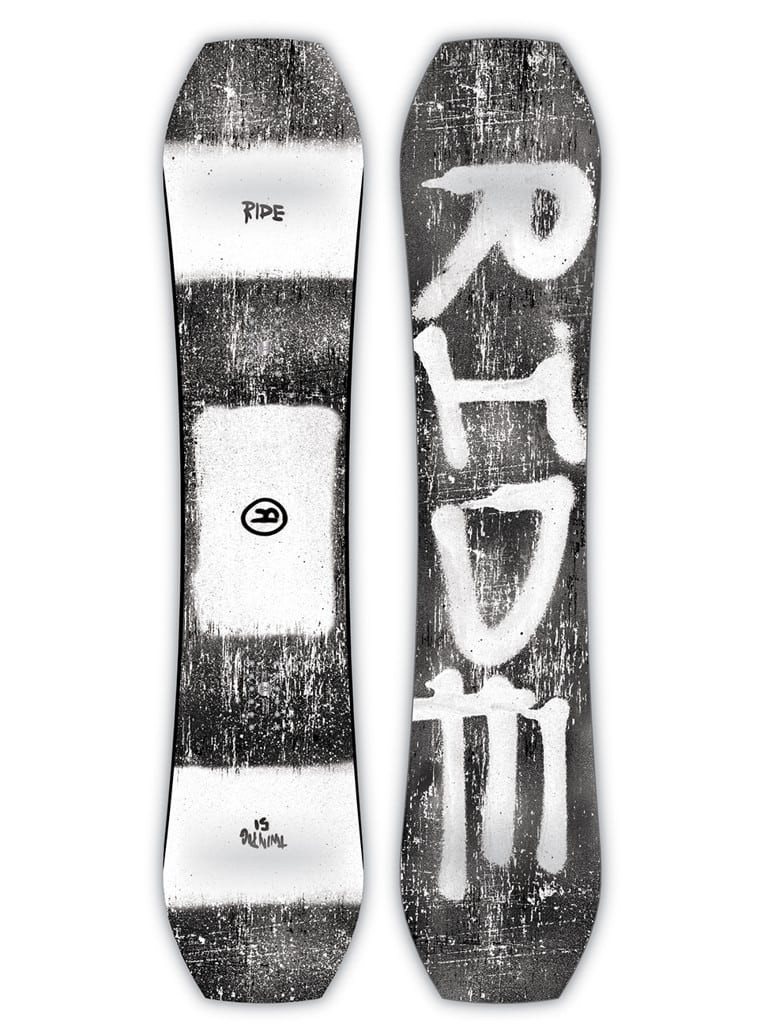 A proud member of the Warpig family, the Twinpig features a softer flex and asymmetrical shape for easy maneuverability in all conditions. Featuring a Foundation Tuned Core for strength, durability, and pop this board was built for jumps, hips, and airtime. Featuring an asymmetrical quadratic sidecut, the edges feature a blend of three different radius' to improve turn initiation and exit. If you thought the original Warpig killed it in the park wait till you get on the Twinpig.
Ride MTNPIG 2019 Snowboard Rider Review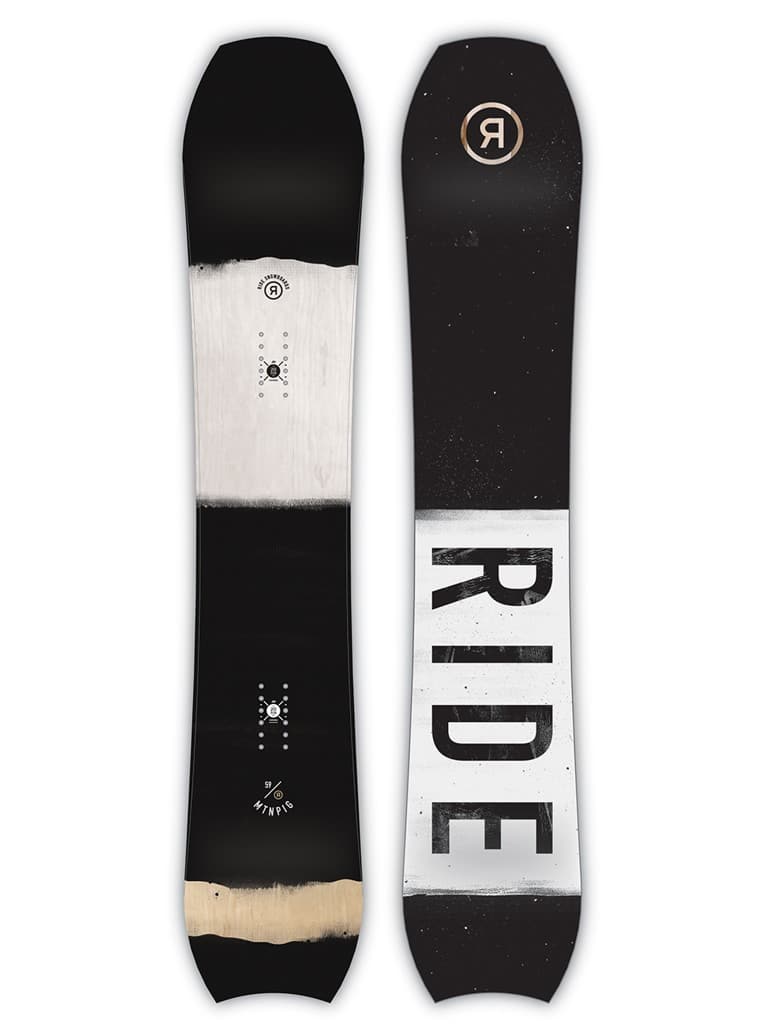 The big brother in the Warpig line, the MTNPIG features a directional hybrid profile and is ready for high-speeds and wide-open turns. Featuring Carbon Stringers, Carbon Infused Fiberglass, and Carbon Slimewalls®, this board packs a ton of response and dampening for the smoothest ride possible. With rocker in the nose for float and camber underfoot for stability, the MTNPIG is ready for pillow lines, groomer laps and everything in between.
Ride Jackson 2019 Snowboard Boots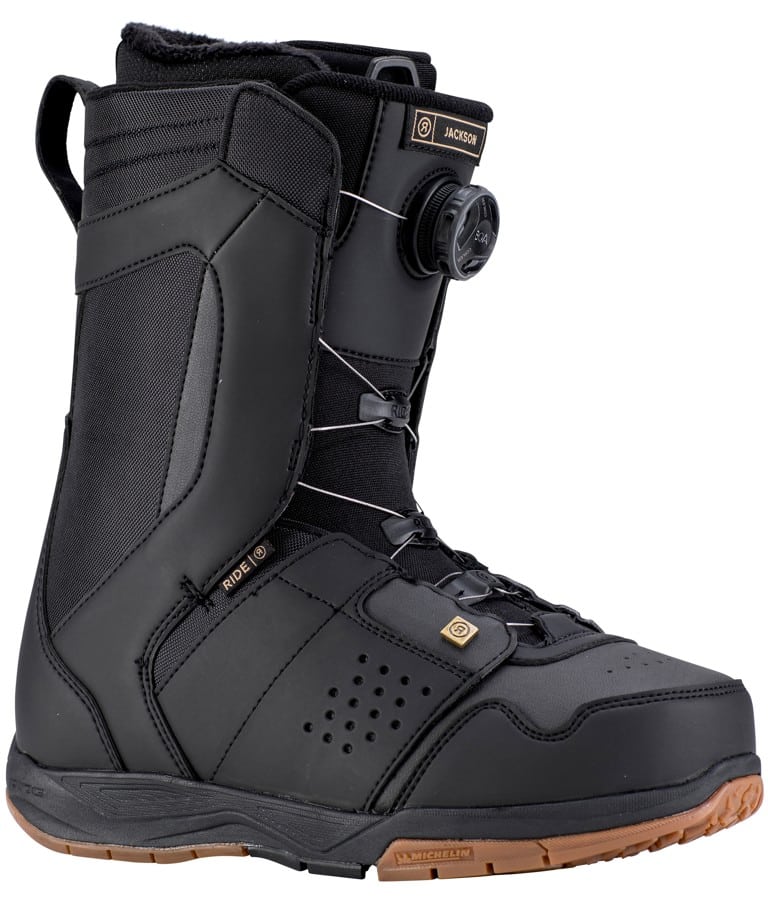 An easy choice for beginner to intermediate level riders, the Ride Jackson boot offers high-tech comfort solutions at a lower price range. Designed for riders looking to charge the whole mountain, the Jackson features a single boa lacing system which offers a quick and simple way to adjust and tighten your boots.
Ride Lasso 2019 Snowboard Boots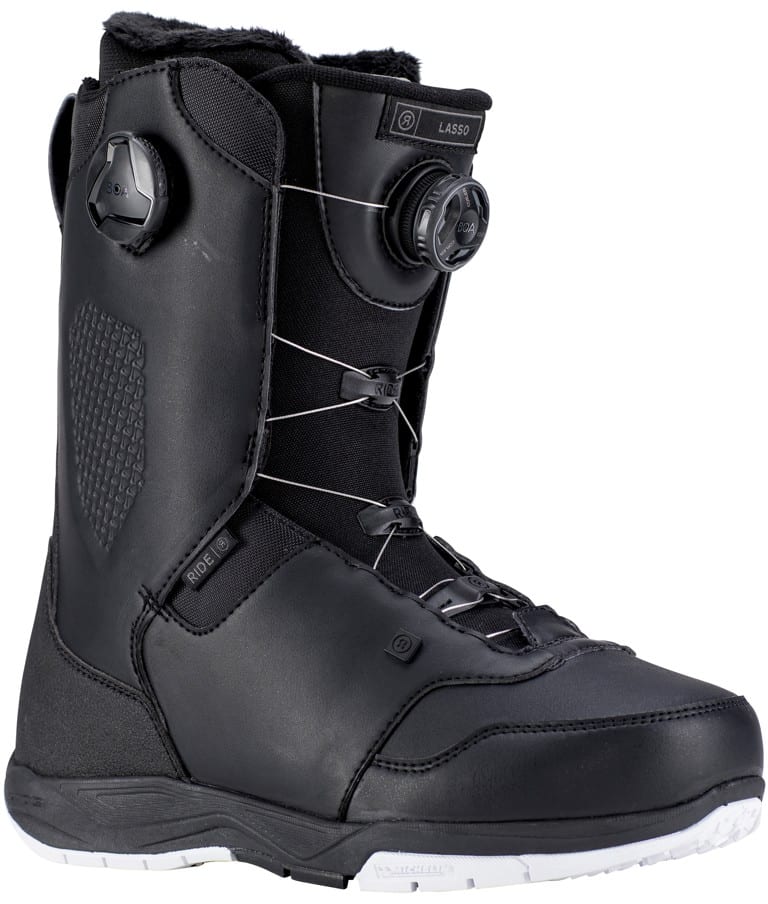 The Lasso is an intermediate level boot with a medium-to-stiff flex that is great for riding the whole mountain. Featuring a dual boa lacing system, these boots provide users with a customized fit that can be adjusted on the fly. Utilizing the Michelin® Summit Soles, the Lasso packs a ton of grip and impact absorption while still being extremely lightweight.
Ride Fuse 2019 Snowboard Boots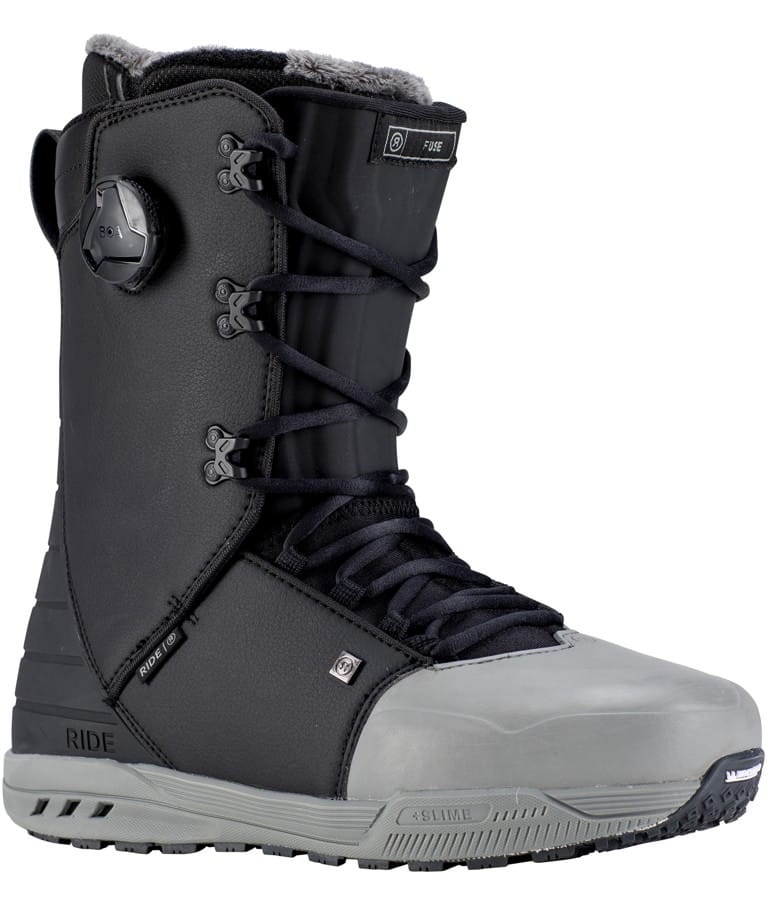 These all-mountain boots are built for riders of all skill levels who demand response and durability. The super light, heat moldable Intuition Mobile Foam liners keep you nice and toasty with the help of heat reflective foil. Adjustable internal and external J Bars provide a comfortable and secure fit for long days out on the mountain. Ride even installed Michelin® Fiberlite outsoles with SLIME midsole tech for responsive cushioning and optimal grip while hiking on snow and ice.
Ride '92 2019 Snowboard Boots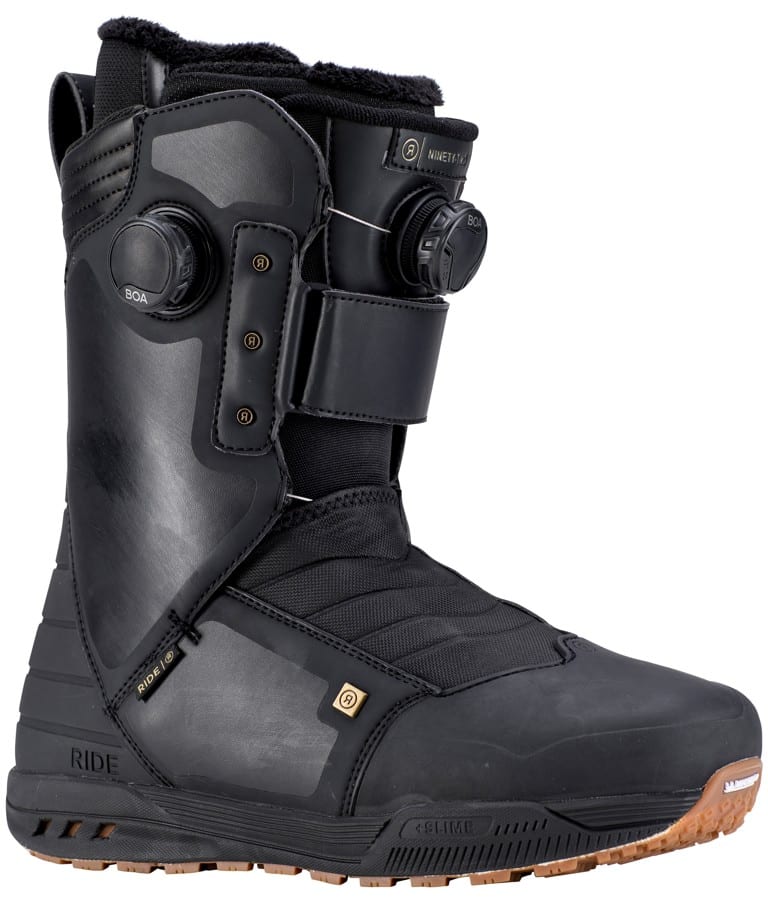 Built for versatility, the Ride '92 is built for intermediate to advanced level riders who want to ride the whole mountain in comfort. Featuring a dual boa lacing system, the '92 offers riders on the fly adjustability of their fit and response level. A heat moldable Intuition Mobile Foam liner provides warm and customization with adjustable internal and external J Bars. Ride's Michelin® Fiberlite outsoles with SLIME midsole tech provides responsive cushioning and enhanced grip for hiking and walking in slick conditions.
Ride Saturday 2019 Women's Snowboard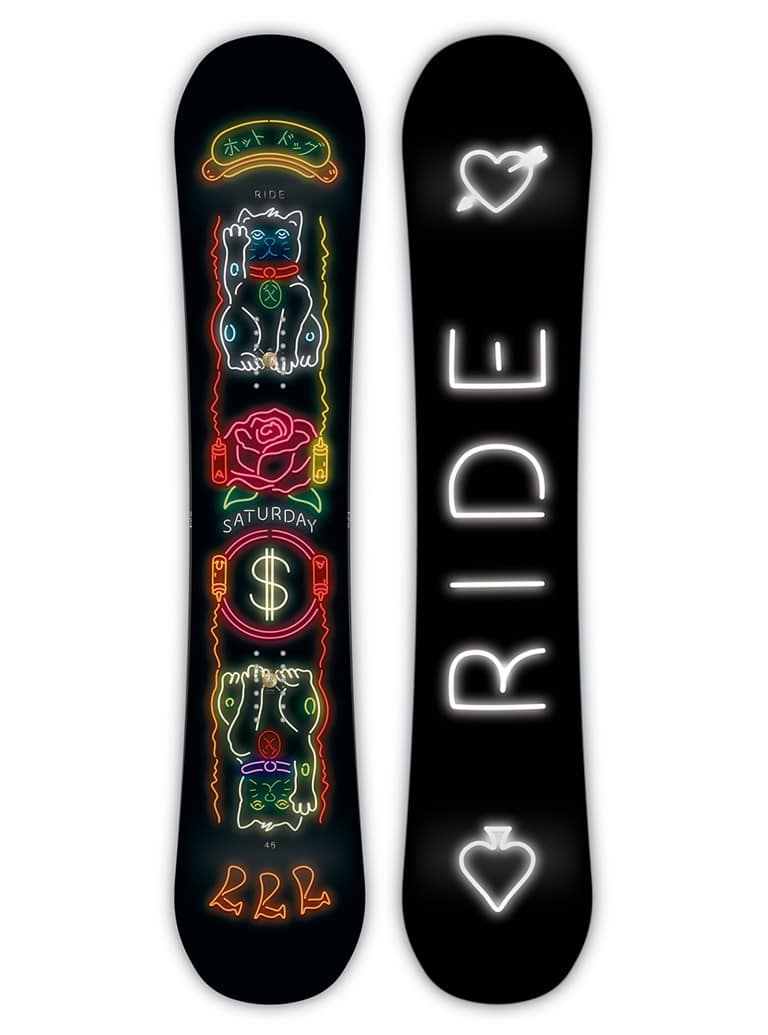 2019 Ride Saturday Women's Snowboard
The twin profile of the Ride Saturday makes it a great board for ladies looking to lap the park and slash some side hits. Featuring a medium flex and a catch-free hybrid profile, this board provides a versatile feel that is comfortable anywhere on the mountain. Carbon Stringers and Hybrid Glass profile provide extra pop and durability, while increased edge control is made possible thanks to the quadratic sidecut which improves turn initiation and exit in all conditions.
Ride Compact 2019 Women's Snowboard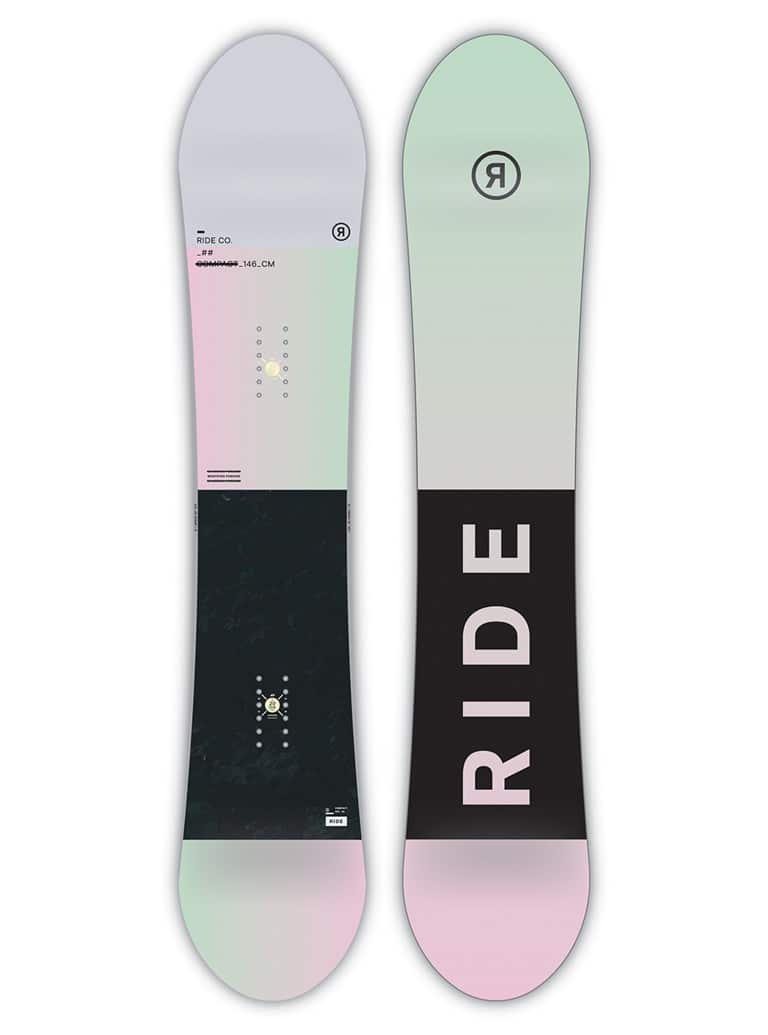 2019 Ride Compact Women's Snowboard
The Ride Compact is a versatile board that is ready to tear up the whole mountain. Featuring a directional rocker profile, the softer flex rating of the Compact compliments the needs of advanced park riders and beginners alike. Durability and response are achieved thanks to the Foundation Tuned Core, Biaxial Fiberglass, and Roll In Slimewalls which offer a smooth and chatter free ride when riding in choppy snow conditions.
Ride Hellcat 2019 Women's Snowboard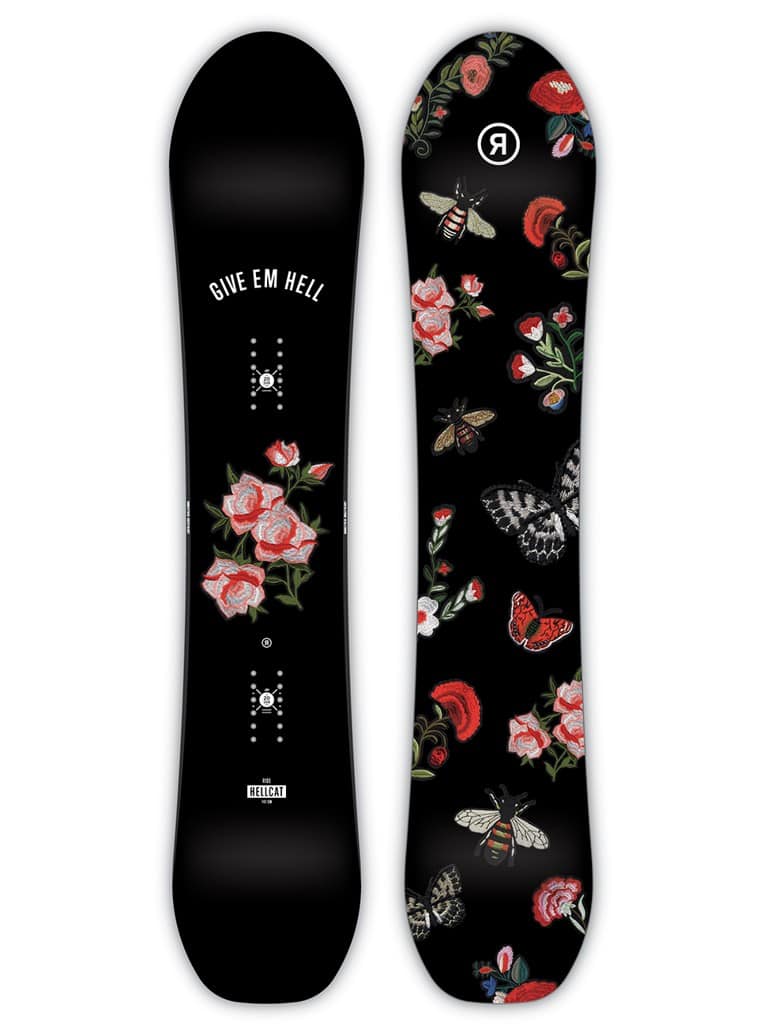 2019 Ride Hellcat Women's Snowboard
Built for all things powder and freeride, the Hellcat is strategically sculpted for aggressive riding. Featuring a stiffer flex rating that offers a ton of response, this board provides maximum control in all conditions. A directional hybrid profile keeps you floating through the deep stuff without sacrificing the pop and stability on hardpack. Get after it ladies!
Related Posts